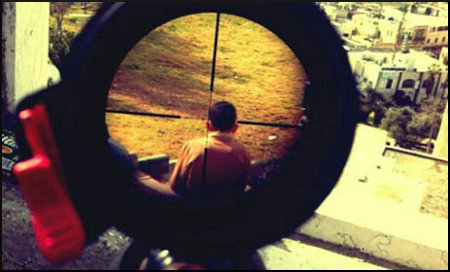 I've been watching this one since it popped up in the mainstream a few days back… and have had an awful-gut-sick-foul feeling going on for the entire time… kinda been unable to find a point from which to simply sit and look at it and think.
So either way you can go looking if you want and have a read of all the reactions. Mor Ostrovski of the Israeli Defence Force thought it would be (somehow) a good idea to take this picture and send it through on Instagram for the world to see… so ignoring all the very real concerns for the child's welfare… the dehumanising visuals… the computer game-esque treatment of the experience… the decades old conflict and violent political rhetoric… let's just dwell on the few seconds where Ostrovski lined it all up for his photo (and then posted it).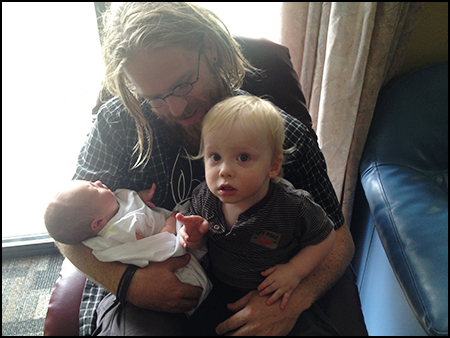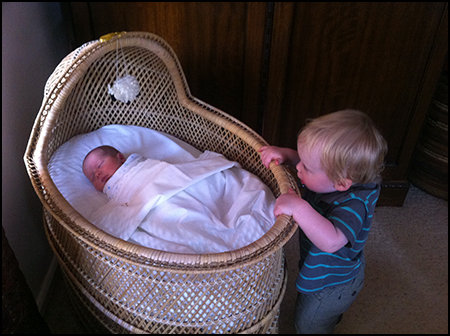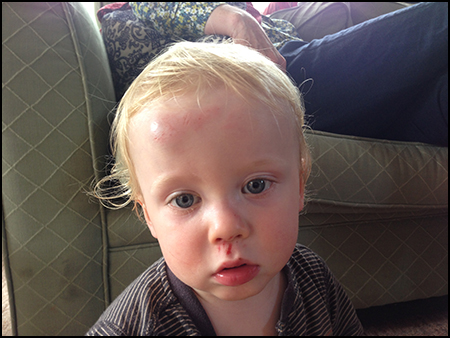 It's been a heavy week for little Fred and he's come through like a champ… with a few speed bumps as can be expected.
The arrival of Alex has been a shift and Fred is eyeing him off from across the room and occasionally giving him a kiss when the mood strikes.
But today he came home early after ploughing into the concrete with his face (no doubt it all came about through wild hysterical running, throwing of a ball and general fun until gravity kicked in).
Don't worry little man… it'll all come good.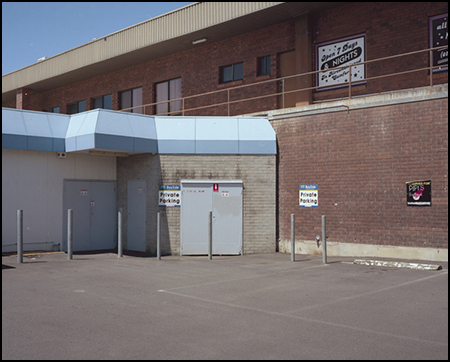 Wallflower Gallery, The Photography Room and curator/photographer Lee Grant have come together to present the Canberra volume of the On This Site project.
With the at times strained relationship that people from the territory have with Bateman's Bay it seemed a wonderful opportunity for the snappers to respond to the place with their own compulsions… and you're lucky enough to be able to see the pictures this Friday!
So don't hesitate or delay…. scoot out into the evening and look look look!
On This Site: Bateman's Bay
Kaori Gallery
Hobart Place, A.C.T.
22 Feb-10 March 2013
Exhibition Reception Friday 22 February @ 6pm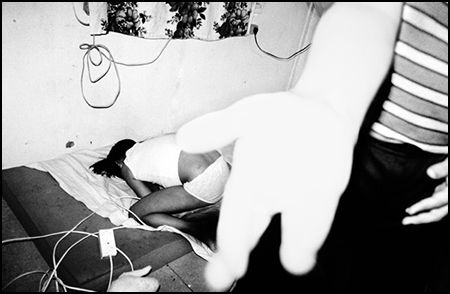 Jacob Aue Sobol is a young snapper who everyone tuning in here will be familiar with… the biting prints and Magnum membership means he's well known and not the next big thing.
But wonderfully the work that established him and made that initial mark is still magnificent and a joy to look through. He upped and moved to Greenland and lived with his lover while he hunted, fished and made pictures.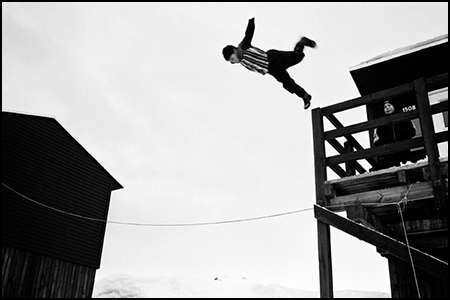 I'm always fascinated by the bitter cold and its 'representation' (or lack thereof) in photographs. Apart from some uncomfortable mid-winter hikes in Tassie's South West, some nasty mornings out in the Middle East and some long days in the north of the USA (one January) I've never really truly faced that desperate cold that no doubt fills, influences and informs these pictures. So I sit and stare at them with a huge smile… with a grin and a nodding head… with joy and humility and thanks that he's pointed his camera, pushed the button and ended up showing us what came of it all.
So thanks to Jacob Aue Sobol and Sabine… for my life is richer for having never known you other than through some of these prints and snaps… if that could ever be considered knowing someone?!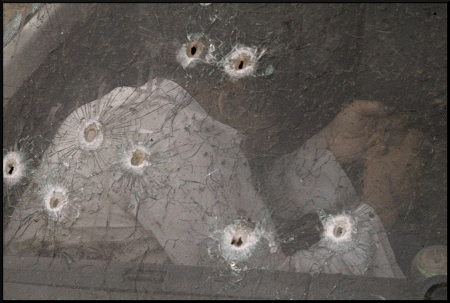 The members of VII have put together a small group of pictures looking at Iraq a decade after the invasion began.
A frighteningly violent and now largely 'forgotten' conflict (forgotten in the sense of what it was… the political turmoil and posturing around its beginning, the tragedies and abuses… and the stunning lack of repercussions for those responsible as more details have emerged over the years… and the continuing indifference).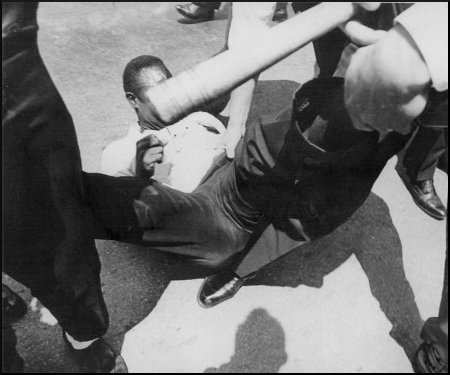 AmericanSuburbX is always a great hunting ground… you can spend days and days shuffling about in there having a sticky beak…
… so of course while you're there don't miss out on the 'American Riots'…. just another fabulous collection of snaps.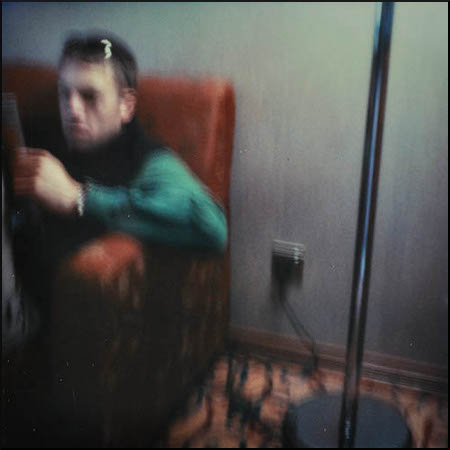 After an extended hiatus Instant Pictures has made it back onto davidhempenstall.com… poor old instant piccies… neglected and relegated… and yet the little taka I sometimes turn to in quiet moments for a look.
Anyhoo if you can be bothered… click on the picture above for a peek if you're not bored of it already…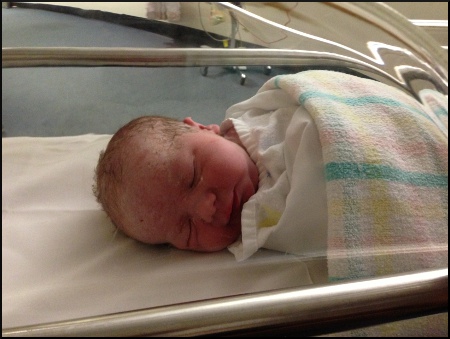 Alexander Betts Hempenstall arrived on 14th February 2013. Four kilogams and half a metre in length.
Mum and bub are doing well… Fred is getting used to the idea… dad is his usual scruffy self.

Magnum's most recent hookup with CNN has inspired praise and condemnation… I'm just left feeling a little dirty and uncomfortable with it all.
War and Fashion… not a lot more needs to be said to give you the 'concept'.
The mining of archives and narrative/concept driven edits made in hindsight without regard for context may at times be beautiful things to layout and explore in depth… but if it misses and flounders in a lightweight 'comparison' then we are all poorer for it.
The current feature/edit of Christopher Anderson's work comes off as being terrible at best (in my stupid first opinion… for I will change it 10000 times in the next hour!). He is a brilliant photographer… and his work has been butchered by this.
It is literally "ooooh look… a shoe… now we need to find a similar mag frame with a shoe… oooh look at that gesture… now can we find an arm at fashion week with a similar curve"… really base stuff that seems to cheapen the strength and commitment of photographers, editors, critics and other workers…
…but more than likely I've simply missed the whole point so do not take my word for it!
Have a look at the original but I encourage you to go further afield and dig… there are some interesting reactions out there.
http://edition.cnn.com/interactive/2013/02/world/war-and-fashion/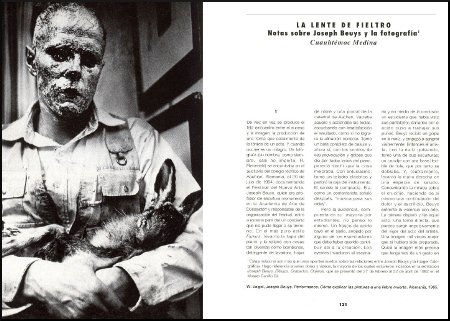 luna cornea has a PDF that you can roll through and dig around in… Spanish (being Mexican) so I certainly can't understand a bit of it… but it's long and has a bunch of pictures (a mixture of those familiar to me and a bunch I hadn't seen).
A large number of the 'usuals' in Modernist snappering (and the surrounding periods)… who crop up with bankable regularity but for some of whom I have a true soft spot.
Kind of a wonderful experience with the foreign language blocking out slabs of the 'object' with these little snaps buried in amongst it… removed from the narrative that the writer has laid out… pictures surrounded by the physical expression of the writer without the brain dancing between the written word and the 'picture'.
Anyhoo… of ya go. Have a fun day where ever you are.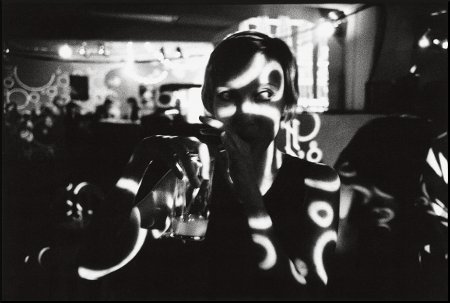 Stanley Greene received the most recent Aftermath Project grant for his work The Rise of Islam in the Caucasus. CONGRATS!
Of course it was announced while I was in the Boogieville snapping piccies so I missed it… and have only been able to have a dig around over the last week or two having a wider look at those mentioned. It's wonderful to have a quiet look after it has all died down… just staring at pictures and looking looking looking.
I encourage anyone interested to make a purchase of the books the Aftermath puts out (it all aids in the effort). Best to roll over to their website (which will very soon be updated and relaunched!).
http://www.theaftermathproject.org/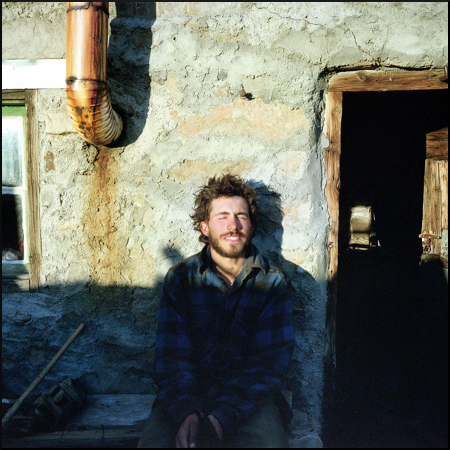 TimeMachineMag has landed its most recent issue at the dock and the wharves have been shut down due to the rush of people fighting to get themselves a copy.
Lucky for you all that KisimP has the inside running on some local knowledge and can point you to a spot online where you can enjoy WILD in all its bleak-furry-greatness.
So don't pause, hesitate or think about it (for this is a chance for only the first 250 callers!)… just click on the link and GO GO GO!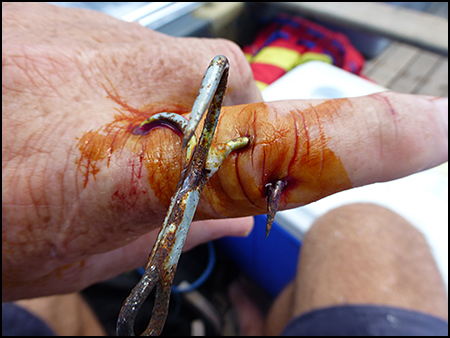 It's funny coz it's not my finger… oh Bougainville you are the island of laughs.
Story goes that late last year a spanish mackerel had made it into the boat and was still a little green… hand slipped… treble went straight into the meat… fisherman squealed.
I've got the video of it being removed… for all those people imagining it now… know that because of the barbs you have to push it through rather than pull it out… good times.
All good in the end. No damage, no tears and just a funny story and some pictures left over.
Well done Muz.