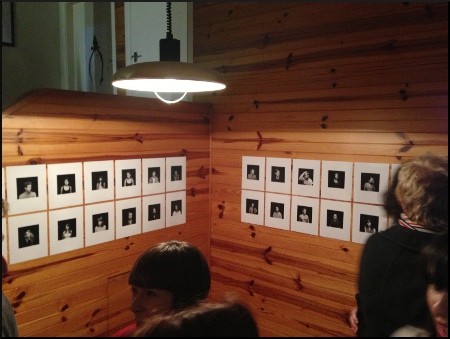 Charlie 'Darkness' White turned it on last night in Canberra.
96 portraits from his '80' project hanging in a house stripped back to create a one night only show to enjoy.
The place was packed with well over one hundred people sprawled through the house and across the driveway and lawn by the time I got there a little before 11pm… so many would have come and gone by then as well.
There was dancing, drinking, smoking, pictures, portraits, limbo without pants and general enthusiasm for the effort.
So big respect to the fella.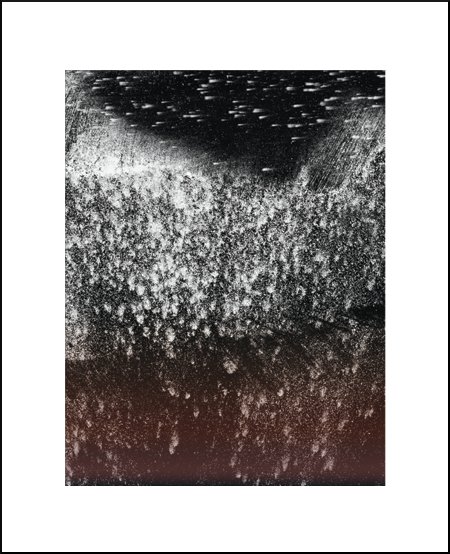 Romano has done it again… nothing I can add here except enthusiasm and an urging for all to go LOOK LOOK LOOK.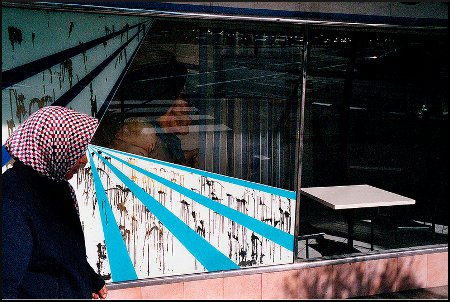 A big congrats to Jesse Marlow for his win in the Bowness!
I enjoyed looking at the finalists when they were announced a while back (a few scruffy friends involved… great to see) and as always the MGA put on a great spread and keep things flowing.
So here's to the snapper in the street, the humour and the effort.
Well done.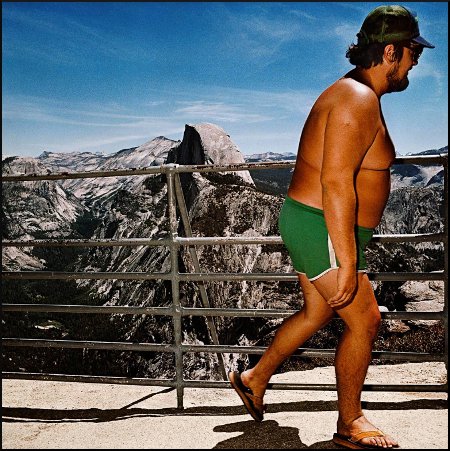 A message from an old mate sent me out to look at some pictures… and then a link sent me out to another set… and then a link sent me to some random site…. where a link sent me…. you know how it goes… but somehow I ended up marvelling at a magnificent set of pictures by Minick of Americans at various 'tourist sites'.
Certainly there is a tipping of the hat to Friedlander and his monuments and many other bodies of work… but this sustained effort by Minick (for it runs over multiple trips and different decades) stands on its own and makes me gut laugh out loud at times with joy.
You could place Thomas Struth's El Capitan and Minick's Man at Glacier Point, Yosemite National Park, CA 1980 together on a wall and keep me happy for many years to come… truly happy. Those two or three paces 'back' that Roger Minick has at times made are so wonderfully fruitfull… magic.
So don't delay, don't hesitate… press the launch button and GO!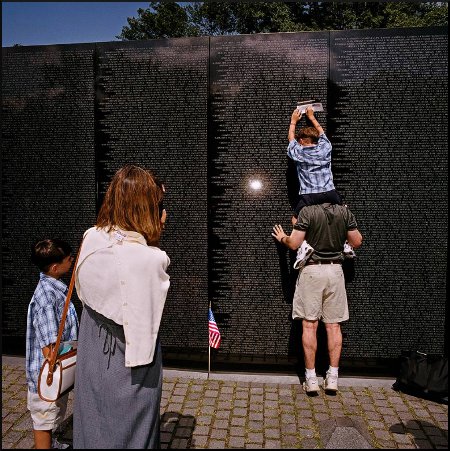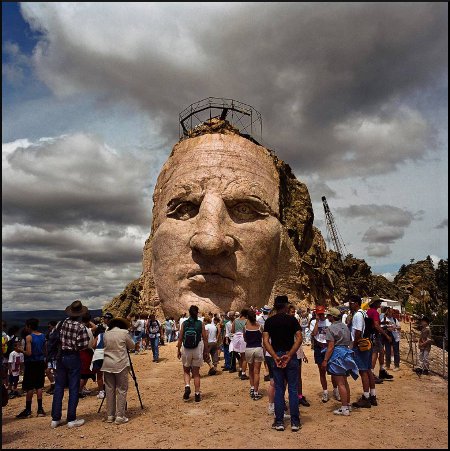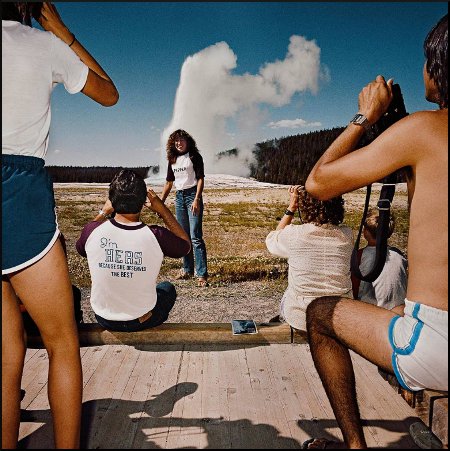 So we were hoping that my boy had avoided my 'talents' and would make something of himself… but this morning he pretty much proved the apple doesn't fall far from the tree!
So in homage to Aphex Twin he stood proud on that seat after finishing a snack and went at the glass with hammer and tong… well done young bloke… well done.