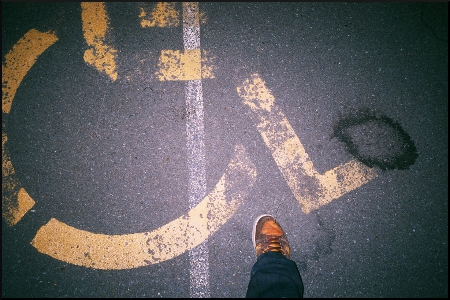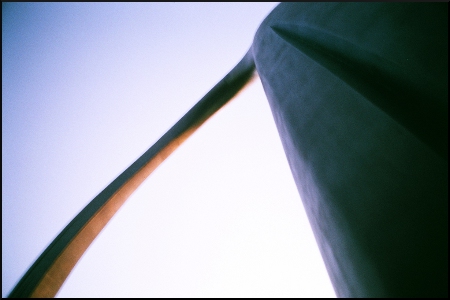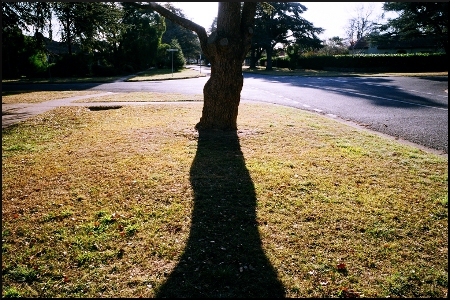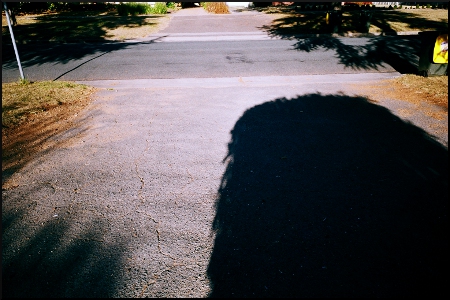 The talented big brain Rowan Conroy has a fantastic looking show opening at the start of March down in Melbourne.
He's pointed his camera out over Athens… his stomping ground at times as he has pursued his research and photographic projects over the last decade or so. The place is deeply rooted in his life through family, relationships and experience.
So he has taken a step back and climbed thousands of stairs (hopefully a few elevators were available as well) to give us the view out over this (now) contentious and angry city where buildings burn and the credit hole seems to deepen by the minute. The hang is timely.
The new space Chapter House Lane looks like an exciting and fun space to show work in. No doubt Rowan's huuuuuge prints will sing in there.
So if you're down south (or within striking distance or even feel like a road trip to stare at pictures)… I'd say don't miss it!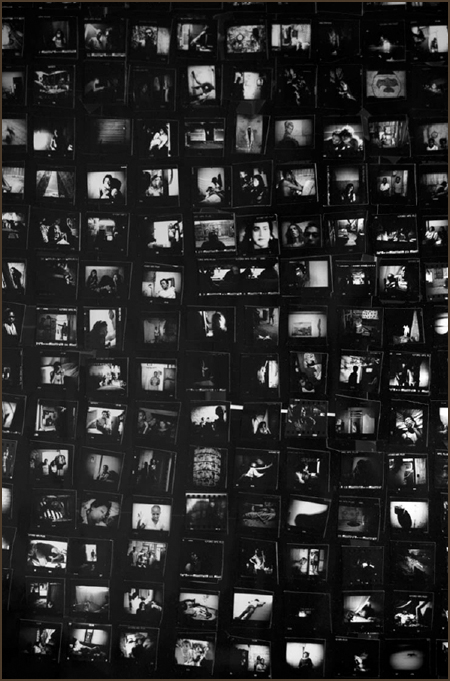 The Photography Room is opening a wonderfully exciting show tomorrow night!
Multiples is hanging, bringing together a magnificent group of workers and putting the sort of photographic show up that many galleries wouldn't have the spine to hang. So this should be great. The power of pictures to speak amongst themselves, given ample space and communal support… you'll be able to immerse yourself in the HUNDREDS of photographs in this exhibition… approaching the groups of prints as both whole and individual parts… this will make the viewers work… an intelligent move away from the white walls and sterile hangs that infect many picture shows around the nation. Hats off to TPR for this wonderful bold move.
So get on down there for the opening!
I'm distressed that I won't be able to make the function on Friday night, so I'm chomping at the bit to hear more about what people think and their reactions to the work.
GO GO GO.
Friday 24 February 2012-02-23
The Photography Room
@ The Artists Shed
14 Foster Street Queanbeyan
NSW 2620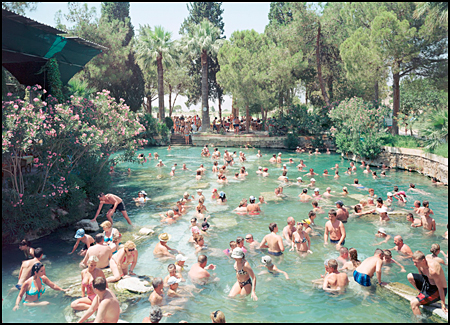 You know his work.
You've seen it in galleries, in books and no doubt discussed at length… Vitali's big prints are commanding in their soil, water and skin.
And the man also speaks, quite openly, about how he came to start this 'series' of pictures that has kept him busy for the last decade or more.
He stands and faces the 'mass', pointing his big camera back at them celebrating the sun bleached colours, burnt skin and tepid water. It all began with his desibelief at why people would bring in the bungabunga man… and he hasn't stopped.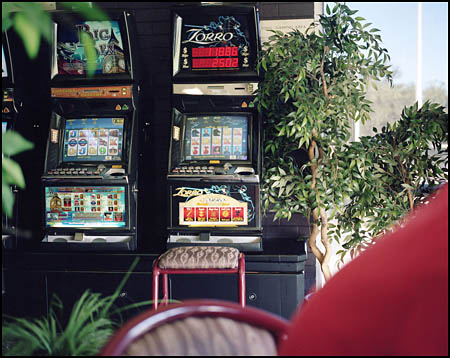 I stole this snap for no other reason than it makes me smile.
the other side is a blog I go to on a daily basis just to check in on what piccies have appeared in the tumble tumble…
lurvly.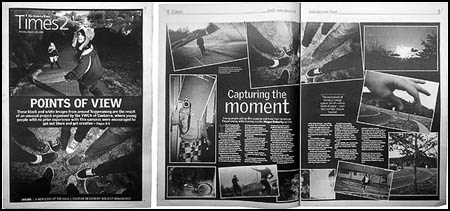 KP has pointed to it a few times… and here is a little more for your viewing pleasure.
The Photography Room's current show featured a while back in the Canberra Times – and the full story is online for us all to enjoy. A decent little write up with a great selection of pictures from the exhibition.
Go!
Read it here.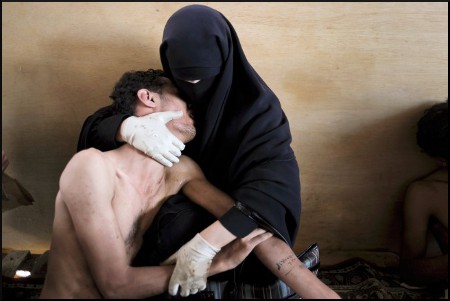 The World Press Photo awards have (as always) inspired debate, arguments, applause and frustration… and that's just amongst the little inbred world of the snappers.
Two interesting recent articles on decent blogs have caught my eye (as well as many others). They speak to narrative, references to well known work (both photographic and paint), judgement and questions over selection and edit…
Either way… good to read and great to consider the concepts raised – to explore them in more depth and with quiet opportunity in the coming weeks.
The first is on the (notes on) Politics, Theory and Photography blog – posted on 10 Feb 2012.
The second is on the Visual Culture blog here.
And of course hats off to Samuel Aranda for his award! http://www.samuelaranda.net/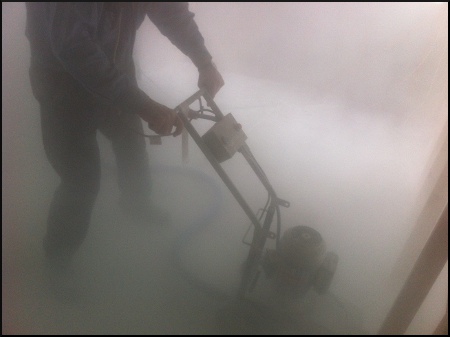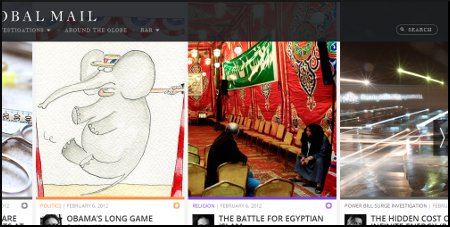 The Global mail has launched in the last few days to quite a bit of excitement and a slab of content and editorial has been gobbled up by the www surfers of the world.
This may be an important and lasting change in the realm of quality online journalism and publishing (especially within the Aussie sphere… for smh.com.au has been an awful celebri-sham for many years… and many other options have been worse).
The Arts section made me pause on the first morning that we (the general public) were able to devour the Global. It spoke to (and allowed appropriate space to explore) the difficulties of modern criticism in the theatre and the rise of the independent and often caustic reviewers cropping up through the ease of (at times) anonymous blog publishing (and the viral nature of many social media connections).
shit on your play is at times a particularly venomous blog spot that is central to the Global article. But rather than simply refer obliquely to the blog with two juicy quotes and a comment from an opposing point of view… they serve up pages of exploration, little side roads and multiple voices. The beauty of the online publishing platform! They have the column space and a lack of silly limits so they use it to the best ends and deliver plain language investigation and engagement with us, the readers.
And suddenly here sits another little avenue out to Robert Adams that sent me scurrying to the bookshelf for his little paperback Beauty in Photography. In the essay 'Civilising Criticism' he addressed any number of shortcomings in the unnecessarily nasty criticism that at times borders on vengeance and retaliation. But further into the piece he writes:
"I sometimes dream of an ideal photographic journal, perhaps distributed on microfiche so that we can all afford it. In my imagination it is assembled in somebody's garage in the Midwest. It is a magazine devoted to successful work, because that is all we have time for; it is a journal notable for its tact and lucidity, and it is full of pictures because they are the point. We might just take our cue from man Ray's friends and call is Good News. And we won't allow ourselves to be labelled sentimentalists, because our title does not imply that good news in the short run comprises the news or even most of the news. In fact, we may note editorially that our attention to good news is evidence of our pessimism, our belief that good news is rare and that we cannot afford to overlook any of it."
Is this where we have landed following the long sail boat ride of the last decade? Is our small garage-built journal now a reality through the wonderfully diverse options available online? We are certainly in exciting times with this new venture.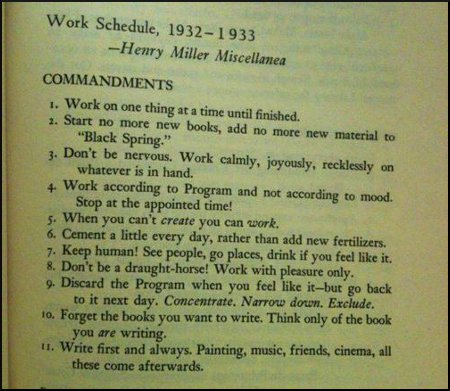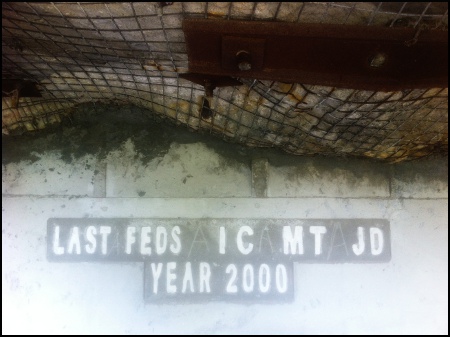 Got back into Canberra late today after a few days rolling back up in the old hometown snapping pictures and staring at things familiar (yet familiar only through old foggy memories rather than recent direct experiences).
I've become fascinated in the last few years with what I can only describe as a transient landscape (it's a terrible description at this point, but one I'm using as a reference till I get my head around it). It's the land that I identify or label through the experiences of family (or direct past personal experience) but that are now no longer linked in our contemporary existence. Whether it's a number of sites through Central and South Bougainville or small parts of Nth QLD or the sandstone country on the western edge of the Blue Mountains in NSW… I'm peering out into (now) foreign bits of land that have seen either my feet or those of my relatives stomping across them. Places that have shaped my little mind through stories, tales and adventures.
Just yesterday I was quietly photographing in a stand of young eucalypts that have sprung from the dirt that used to support my father's office in a small demountable building. Without the rough roadway cut into the hillside and the little bits of telephone wire in the stony ground you'd be hard pressed to believe that within recent memory there was a carpark, multiple offices and primary industry thundering around it. I can remember being up there on the raised pad, looking down at the frontend loaders below, the washery and bathhouse… seeing men preparing to scoot underground towards the face and a shift of work… counting sticks of gelignite with dad and him cracking a few blasting caps to keep 'the kid' interested (could there be any cooler afternoon with a father figure?!).
And yet yesterday all I could hear as I stood amongst the young trees was bird calls and the distant rough gurgle of dirt bikes on the ridges above. How can I continue to identify this ground through its (brief) recent industrial history when the sandstone and ancient timber looks down at it as before(?)… when the new growth does not remember the people and reclaims its space to bask in the sun and drink the water… am I the last generation to refer to that parcel of land by the name of a business that no longer operates there?
So I think I'm looking at the hills and valleys through a mechanism that does not create human identity through ties to land… rather I'm somehow concerned with the temporary nature of our naming of place, of land forms and of the soil's use (let alone our own transient nature)… then again maybe I'm just confused and am in some delusional desperate race to track down the ghosts of experience lost.
Either way I'm having what could be described as fun (though lugging the big old Kodak and film holders can at times become tiring when it's hot).