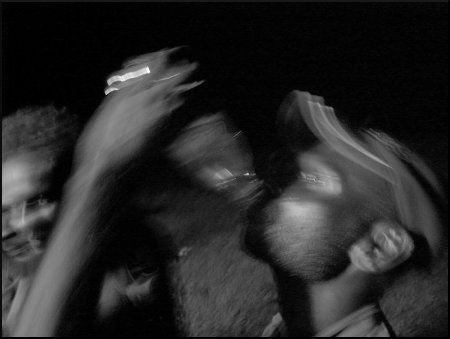 Another year falls away and KisimP looks ahead for something, anything (or maybe nothing).
Let's see what 2012 serves up – good time, bad times, times all the same.
Good luck everyone.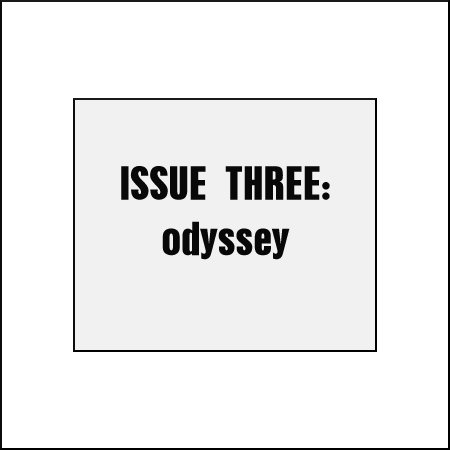 The new issue of TimeMachine has just launched and Sean Davey of brokenbench infamy has written the opening piece for 'Odyssey'. His essay 'An Internal Pursuit' is killer.
It's a great read and I encourage you all to get along and have a good look. Sean's explored some fascinating territory digging into the experience as viewer (among many other things)… just get there and read read read. Enough to keep you busy and thinkin for some time!
As an aside I've got a small little piece in the back looking at the book Burke + Norfolk. I wouldn't encourage too many people to read that drivel… it's enough to knock a few more IQ points out of you (that's not self deprecation… that's honesty).
Get over and check out the issue that sees TimeMachine move into a new year of publishing exciting pictures and fascinating content.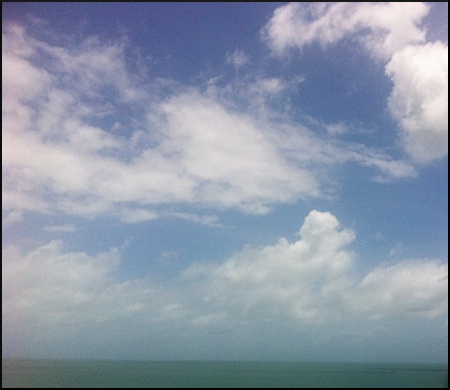 I've spent a little time quietly wandering over ground in FNQ that has seen many generations of my family plant their feet and scratch about. I've pointed my camera at stone, timber and soil; I've pointed it up into a pale, cloud-stained tropical sky; I've pointed it at the grass in the front yard and at the grass where the car gets parked; I've pointed it at the house shadow thrown by the afternoon sun and the overgrown track to the sandy bay below.
Didn't expose many frames, just looked through that viewfinder a lot.
As a result I don't know the place any better (but I certainly do feel a lot better). Which I'd prefer I'm not really sure.
Now I sit here having just arrived back in the south and I'm missing that sweat on my skin.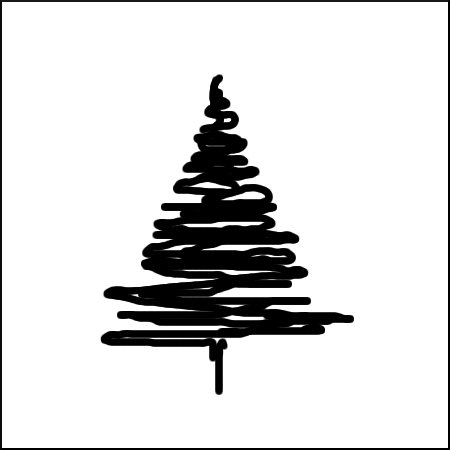 It's a belated Merry Christmas to all – KisimP hopes you've been surrounded by friends and family, enjoying food and laughs, sleeping late and overindulging.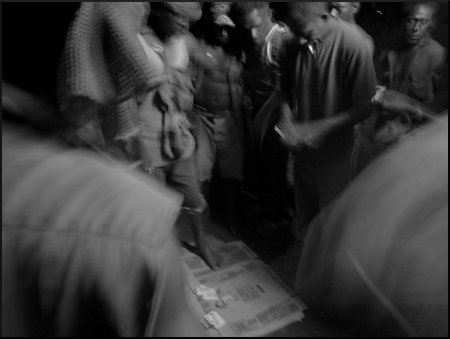 Bags are spread all over the place being repacked after rolling on the Hume yesterday (yuk). Not long before we scoot up to Tropical North QLD for some time with the family. I'm looking forward to getting that tropical sweat back on the skin.
Saturday and early Sunday morning was a thrill for the crew here at KisimP HQ. Our old mate Alistair Kilpatrick was in town with Kim and their little boy Gus… brilliant. They crashed with us and we spent time sitting around bowls of food gossiping and laughing at the antics of Gus the Monster (he's a classic!). When you see friends who you are separated from by large distances the feelings of joy and loss are all mixed in together making the catch up it all the more significant. If I ever make it into the UK or Western Europe then I at least know where to find a tight friend.
Right – fingers crossed for Piggle's first flight.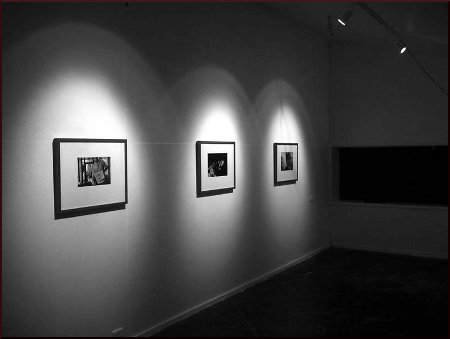 Australia has a new and exciting space where solid photography can be seen, discussed, handled and purchased!
The Photography Room has opened its doors with some magnificent prints from Sean Davey's Dogfood and Oysters on the wall for everyone to be knocked over by. Truly superb.
Best thing is this place has the backbone, commitment and solid foundation in pictures to make its mark – we'll be seeing some awesome prints, folios and books (best thing is it's just down the road from the major Canberra Institutions and right around the corner from where KP has their Aussie HQ – so the ability to expose yourself to new, exciting and challenging work is accessible and welcoming).
Don't delay or hesitate, get on down to The Photography Room and become a part of it all!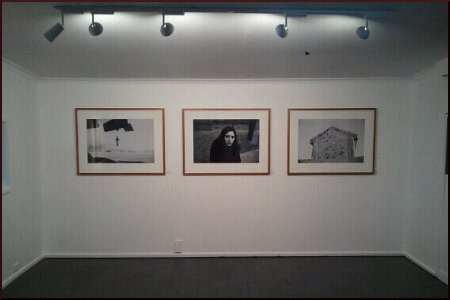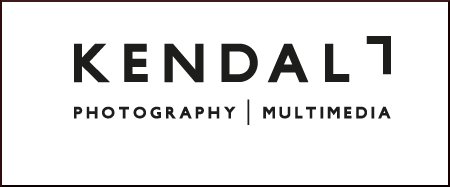 I briefly met Richard Kendall in 2009 when I was cruising around Melbourne and have received little updates ever since. It's always fantastic to get a little message pointing you over to new work and projects.
He's recently had a collaborative piece run on MediaStorm – so when I received the message I ducked straight over for a good looksee!
Don't miss the Kendall Times and keep an eye out for his new site coming soon.
http://www.richardkendall.com.au/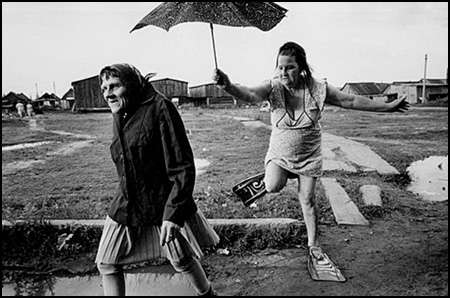 Pomerantz opened his blog years ago as a little look inside his MFA… and it spiralled out into all sorts of places as he marched along.
It's gone pretty quiet over the last while… but there is a short conversation he had with Jason Eskenazi back a year or two ago that floats my boat whenever I drop by to read it.
Eskenazi is wonderfully candid about his pictures and his reasons for his working habits without the "whatever" coolness of "not caring" – he simply states what he does and makes no apologies.
And really… the picture from Wonderland with the umbrella and flippers rocks my giggling, childish world every time.
Get over for a good little read here.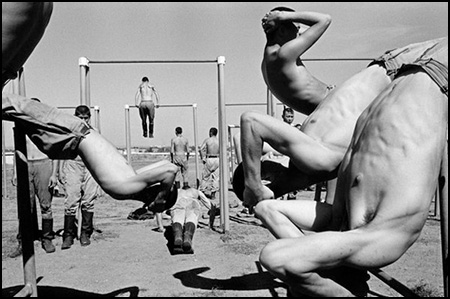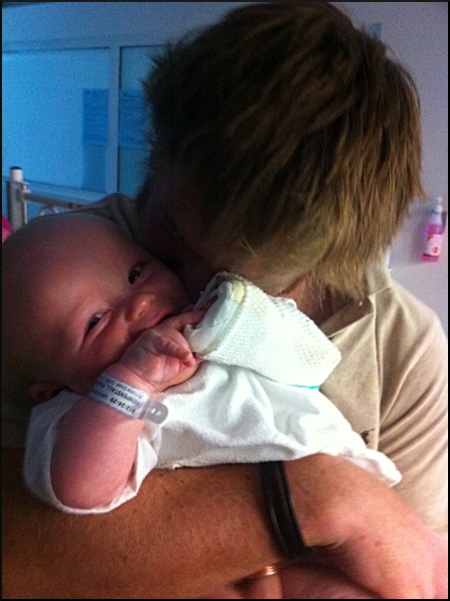 Poor little fella has been laid up for the last little while – ambulance rides, doctors, nurses, needles and tubes… like I said… poor little fella.
But good news is he's now on the improve at 100mph – kicking, giggling and snacking away to his heart's content.
So I've done the Hume Hwy shuffle a few times since Friday, bumped around on various floors (amazing where you can hide in an ER so they don't kick you out) and generally got to the point where my brain has ceased to function (let alone poor old Missus Mum – she had the traumatic bit of holding him down as the tube got pushed in his nose and down the throat).
Now I gotta get on with it and catch up on jobs, work and chores (or are they all just one slab of 'stuff' to do before the fun starts – maybe I should just plaster on a smile, turn the music up and dance my way through it to make it all 'fun'– I'll probably never say a wiser thing…).