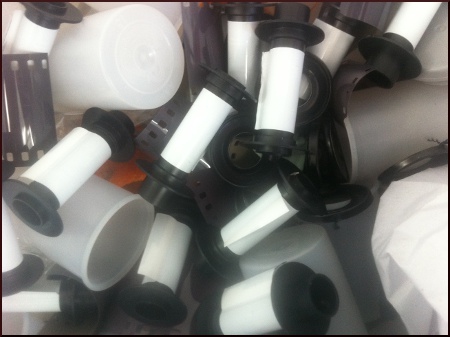 An afternoon getting stuck into some processing that I've needed to do for some time… the usual story!
… and I completely messed something up (BIG stylie time with my foggy brain working at maximum speed) so am now sitting around shaking my head (but somehow with a little smile still plastered across my dopey face). Oh well, no point sobbing over spilt developer – or however the pointless saying goes.
Onward!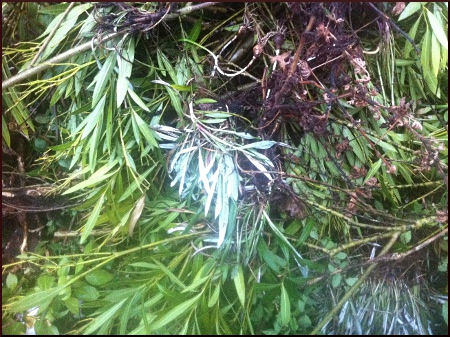 I've been out in the rain chopping away at plants in our garden for most of the weekend. Good to play house on occasion instead of being head down/arse up with photographs (I stress 'on occasion'). A reasonable pile of 'green waste' now lies out the front ready for a skip bin this week.
More to do…. more to do…
But now… booze.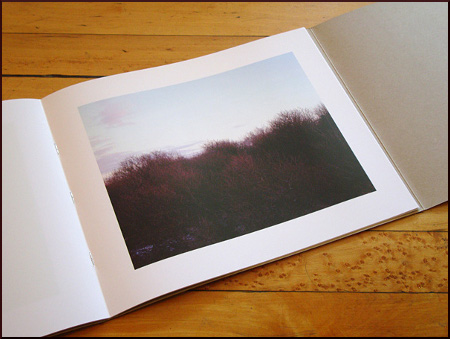 Layflat books have published Dune by Misha de Ridder.
It explores the scratchy landscape of some small sand dunes just outside Amsterdam that have kept the photographer busy for some time.
From the Layflat website:
Somewhere in densely populated Holland exists a twilight zone where it is possible to travel in time: a small strip of dunes separating polder and sea, just a twenty minute drive from the city of Amsterdam. In DUNE, Misha de Ridder unveils natural scenes so estranged and mysterious that they could be described as unreal realities. Lushly presented in this limited-edition artist book, De Ridder's precise and highly detailed photographs call to mind Dutch landscape paintings of the 17th century and Romantic Era. In the barren and tormented nature of the dunes, it is light, color and atmosphere that salvage the memory of a wilderness lost.
I swear the bookshelf that's getting built for our little house is gonna struggle from the get-go…
… just too many great things to surround yourself with – fuck being some sort of 'artist hermit'… I find great strength in being able to go to the shelves to see other people's efforts.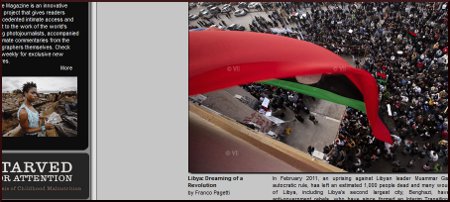 The two Aussies associated with VII are now members.
Fantastic.
VII dismantled their 'network' program for all the right reasons (it was a mess…) and are pushing forward.
Now that Nachtwey and a few others have left there is a new period ahead for this crew. It'll be interesting to see what happens and where they take the agency next. From the sound of it their website will get a makeover soon, so keep your eyes peeled.
ASX.tv has some great older footage of Gilbertson in relation to his Whiskey Tango Foxtrot work – very much worth a little looksee! Go go go.
Check it here.
All in all – a big congratulations to Ash Gilbertson and Adam Ferguson!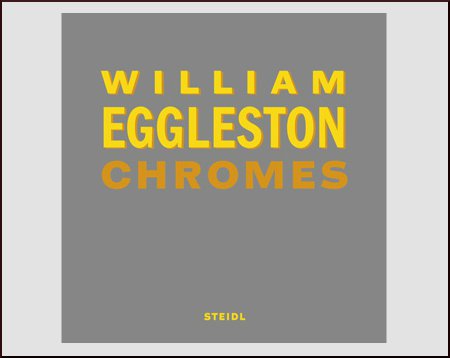 There's a new book coming… well there are plenty of new books coming… but this one (if the budget can stretch!) will be fascinating.
I thumbed through Before Color while at Spiro's place a while back (for Spiro is certainly a fan of this Southern snapper) and had a great time, so the three volume set coming in Chromes will be lush and magnificent.
From Steidl:
"William Eggleston's standing as one of the masters of colour photography is widely acknowledged. But the gradual steps by which he transformed from an unknown into a leading artist are less well known. Steidl has undertaken to trace these steps in an ambitious series of publications.
Before Color (Steidl, 2010) explored Eggleston's revelatory early black and white images, while Chromes is an edit of more than 5,000 Kodachromes and Ektachromes taken from ten chronologically ordered binders found in a safe in the Eggleston Artistc Trust. This archive had once been used by John Szarkowski who selected the forty-eight images printed in Eggleston's seminal book William Eggleston's Guide, while the rest of the archive has remained almost entirely unpublished. This book presents Eggleston's early Memphis imagery, his testing of colour and compositional strategies, and the development towards the 'poetic snapshot'. In short, Chromes shows a master in the making."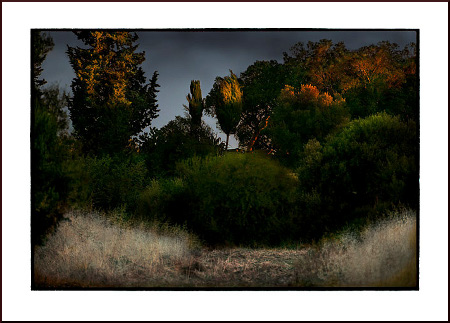 Bill Henson is gonna be talking about his work and working life in a fortnight's time at the Monash Gallery of Art. The curator Natalie King will be going back and forth with Henson, so no doubt some great material will be covered and some things fleshed out rather than flippantly addressed.
Big respect for the MGA crew, I'm always applauding their efforts from afar. Gotta get in the car for a weekend and go cruising down south for a look some time soon.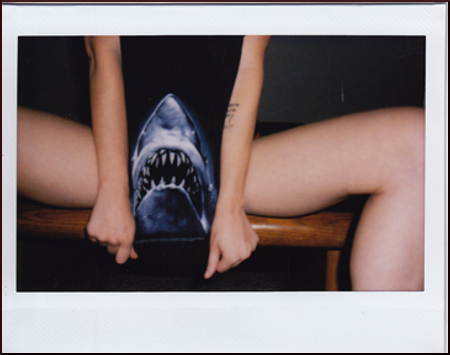 OK.
Up front – not safe for work!
So I'm just sitting there sculking around on the net, looking at online photographic magazines (and there are so many interesting ones) and I click on a random link saying 'Mostly integral, mostly nsfw, mostly more than interesting:'.
Now the 'intergral' part of that quote refers to the self developing/encased prints that Polaroid invented back in the day… so of course my interest was peaked!
Well… it always makes me laugh how Polaroid seems to make people take their clothes off… (is that an accurate evaluation of what is happening here?)…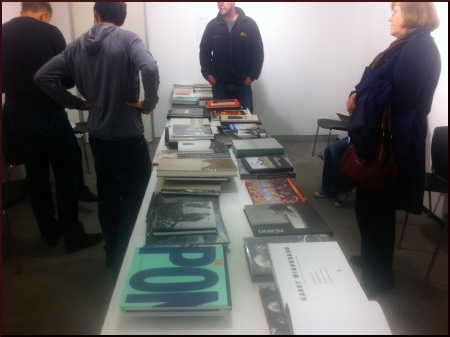 Well the little get together over at PhotoAccess was a wonderful afternoon full of fantastic books, thoughts and enthusiasm.
Photo books are such a stunning thing. Accessible, affordable, physical, and an appropriate medium with which to reproduce the work (in fact many photographers consider the book to be far more 'appropriate' than prints on a wall). Everyone in attendance dived into the pile and grabbed a handful before retreating to a corner to pour over their treasure.
I had Killip's Seacoal on my lap for a decent amount of time; just lapping it up – very formal in its approach… and oh what a backbone it has! I know which house to break into now for my very own copy…
Three great door prizes courtesy of blurb books were given away, some great food and booze and coffee… hats off to Sean at PhotoAccess for the effort!