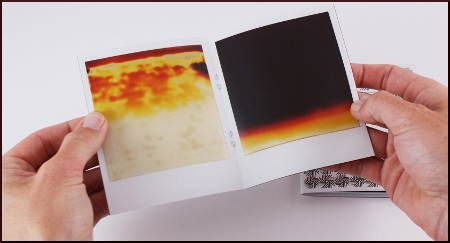 We all do it.
You see something online and you just instantly crave it.
Stuart Woodman's little book Abstract Polaroids is one of those things I crave.
Pretty… oh so pretty… and affordable… hmmmm… now I just need to sneak the purchase without Wifey seeing it…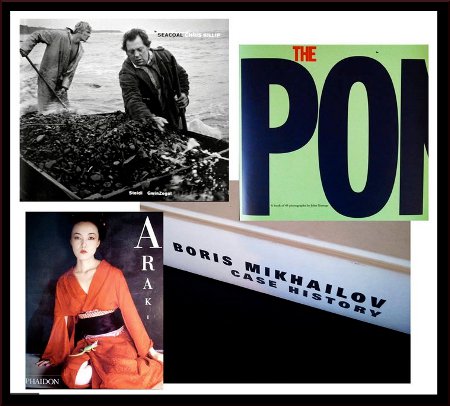 PhotoAccess in Canberra have joined the worldwide phenomenon and are hosting a get together for lovers of photo books to gossip, drink, eat and stare at wonderful things.
There are some wonderful giveaway's being offered, no doubt some awesome books to covet and a ton of laughs to be had. PhotoAccess is also (currently) the only place in the Territory where you can get a copy of the new Jon Reid book – so get in before this thing is sold out!
This Saturday!
01 October 2011: 2-4pm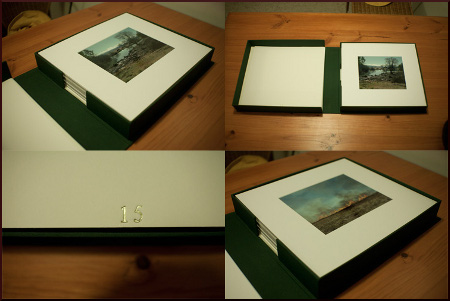 Wouter Van de Voorde has made a new folio of work aptly titled 15.
Gorgeous little pictures brought together in a collection to be held and enjoyed.
He's been working through the process of putting this together for some time, and no doubt it's been worth it. So now he jets off over to the other side of the globe… but we'll be waiting patiently for his return (at which point he gets a solid 'welcome home' beating).


In a whirlwind of "takin' names, breakin' hearts and getting shit done" – Mayu the Magician blew through Canberra today.
Sean and I put the brakes on her just long enough for a cup of tea and a gossip before she was off again at 100mph.
Projects all over the country (and further afield) – research, performance, exhibition and production…
No stopping that cool cat.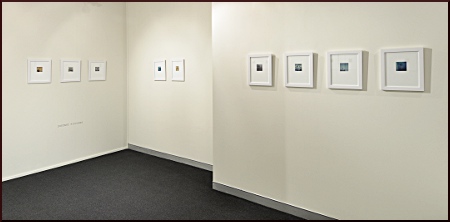 It's been a great month long show at the Kaori Gallery in Canberra – but alas it is time for Instant Pictures to fall from the walls.
The space that Michael Cammack directs is just superb. It's a wonderful little alcove and Instant Pictures sat beautifully within the gallery. I feel quite positive about I.P's first public hit out, a group of pictures that I've held pretty close for years now, not pushing to put it out there with any gusto.
James Webster of Sign Installation Services made some beautiful wall text that was wonderfully sympathetic to the 19 small prints. His strong experience and advice were key to finishing out the quiet, stripped hang. Such a little thing that truly provided an anchor for people coming into the space for the first time.
So now Instant Pictures slides back into its hidy-hole, the little prints back into their box, ready to be laid out on a table and seen in their original format again.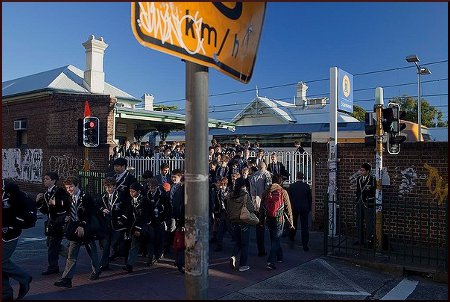 It's been out a while now… launched late last week and the word on the street is that this thing is hotter than the new iPhone.
Predominantly Orange is said to be "possibly the most comprehensive photographic survey of safety cones ever" – and with that sort of tantalising bait out there how can anyone resist Jon Reid's latest effort? Not this little fat photographer!
So don't delay, get straight over to sharperstill.com and get yourself a copy of some wonderfully formal laugh out loud pictures.
This bad-boy is my hat trick of Aussie picture books as my birthday gift from Piggle and Wifey.
Picture books… fantastic.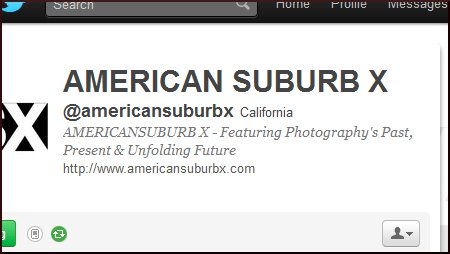 AmericanSuburbX launched the new look recently.
Digging around there are wonderful news bits and pieces.
Chatting with Phillip-Lorca diCorcia here.
A yapping Chuck Close here.
A group of Andy Warhol's polaroids here.
And to finish with a little extra something from theseamericans.org – a wonderful group of polaroids for you to snoop through here.
And of course the Warhol roids continue over on T.A…. have a snoop here.

I've made it back to the little house in Canberra.
Since Friday I've knocked out around 1700km in the little blue car in an effort to attend an in-law's celebration, wasted around two boxes of 10×8 Portra on a new(ish) project out in the old home town (for to claim to have made 'good use' of that film stock with my stupid efforts would be a little too optomististic) and drunk my body weight in coffee.
So now I sit here – confused, tired and with a list of 'to do' as long as my left leg (for it is longer than my right) – not sure of where to start, how to start, whether to start. Should the list simply be burnt?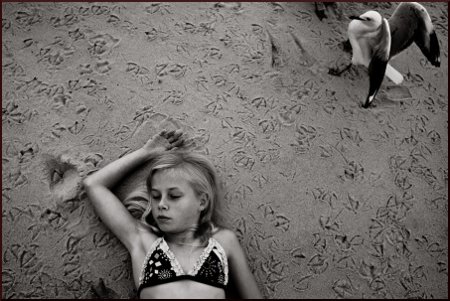 Well… tonight we'll hear the result of the judging… who's walking away with the Bowness tucked under their arm?
Stay tuned.
MGA
Thursday 15 SEPTEMBER 2011
6:30pm for a 7:30pm announcement
In around an hour or so (ten years ago) Australia was starting to hear about some sort of attack in NY… and as some of us stayed up and others woke the next morning there was a degree of shock that is still deeply felt.
11 September 2001
Just a small entry to mark the day a decade ago.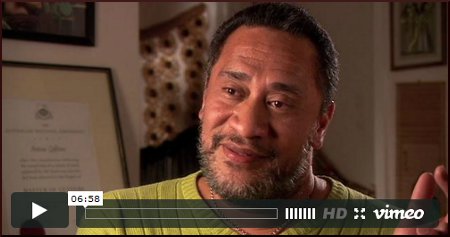 It's incredible what is found during quiet conversations in the sun with a coffee in hand.
Just those little moments where people talk openly; when they speak directly about their efforts without bluff or poker face vagueries.
I sat with Kris Kerehona the other day as we took a short break and sipped back the heart starting caffiene… and chatted about our own efforts, our own doubts about its traction or completion and the challenges of working within frighteningly small budgets (though an incredible freedom can come from these circumstances).
I am desperate to see his film Phoenix Rising. And his effort with Re-tracing a Soldier is something I need to dig further into.
I guess the thing is that moving footage intrigues and confuses me… I have no ambition to push into this world, no desire – the sheer weight and complexity of the moving footage undertaking makes carrying a small stills camera and a pack full of film seem utterly laughable in its simplicity.