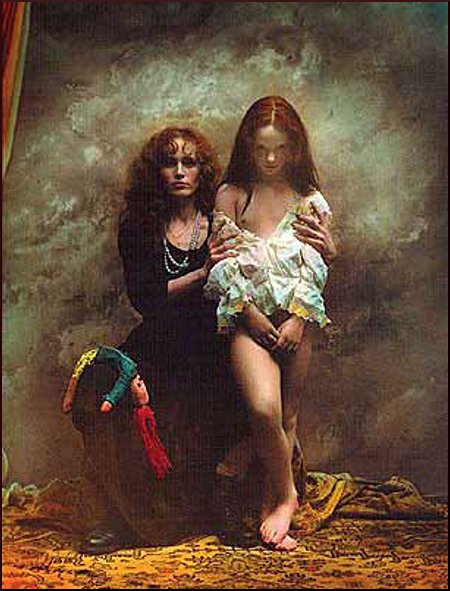 This is just… getting… hopelessly idiotic.
The Ballarat Photography festival has effectively (by the quotes so far) been threatened over pieces of work that are acceptable in any legal sense of the word.
A PHOTOGRAPH of a semi-naked prepubescent girl by internationally renowned photographer Jan Saudek was removed from the Ballarat International Foto Biennale on the eve of its opening on Saturday.
Biennale director Jeff Moorfoot said he understood a woman went to the Office of the Child Safety Commissioner, Tourism Victoria and the local council to complain that the 1995 Saudek work, Black Sheep & White Crow, which she had seen in an ad promoting the exhibition in Art Almanac, depicted a mother prostituting her child.
Mr Moorfoot said the council and tourism agency warned him that a controversy surrounding the image could imperil funding, even though Saudek's works were in a separate room with a warning at the door that they contained adult content.
"No one's said 'take the work off the wall or else'," Mr Moorfoot said. "[They said] 'if this goes to the ministerial level, chances are we won't fund the next festival'."
This came from the SMH via @sharperstill… and if true… fuck it let's all be saddened (and threatened) by the advice given to Moorfoot – but also the back down by Moorfoot, for at some point there needs to be some heels dug in. If diluted and pushed around too much the festival will be a shell of its former shadow…
Now I won't claim to be a fan of Saudek – in fact it all generally brings out a jaw breaking yawn pretty quickly – but this is just fucked.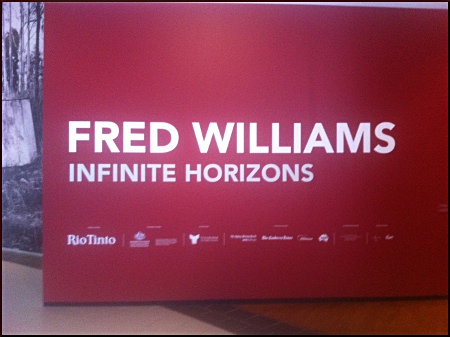 Got to the Fred Williams show this morning at the NGA… holy shit everyone needs to get along.
They've hung a magnificent selection of work, broad and glorious in its scope. The red dirt landscapes are obviously there, but the portraits, the seascapes… MAGIC.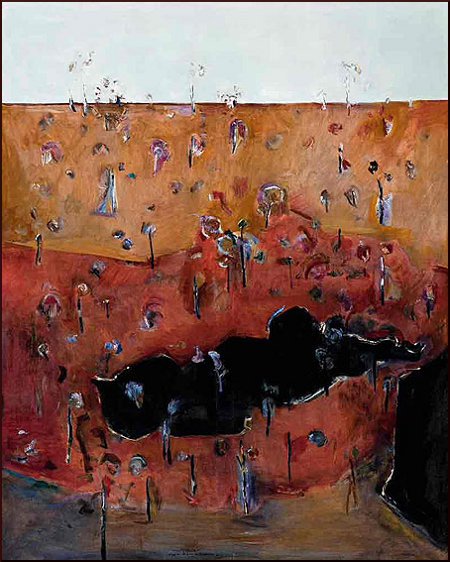 If I could photograph like that for a few years (and then burn out in a glorious nose dive) I'd die a happy snapper.
No doubt there will be a number of return trips to the gallery for a good look, to simply take in smaller portions of it (for to 'do' the whole thing is a little overload).
Glorious.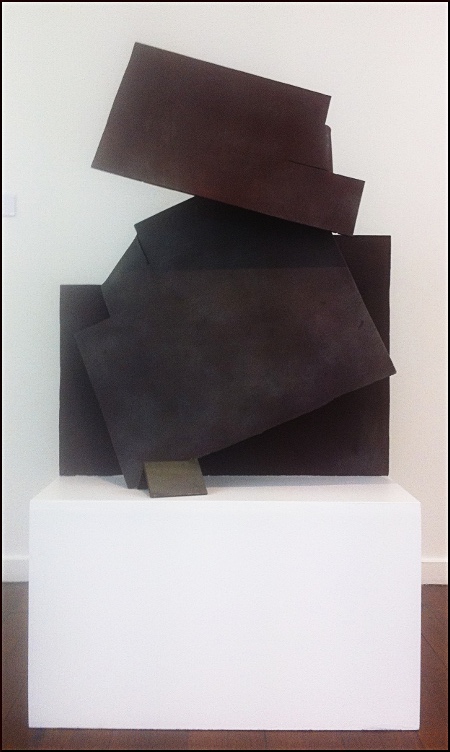 Then over to the Drill Hall Gallery for a second look following Thursday's opening night. The show during the day was wonderful with sunlight flooding the space. A welcome change from the shoulder-to-shoulder speech filled event – a steady stream were rolling through today, but there was enough space to find a quiet spot for yourself.
Plenty to see in Circleville.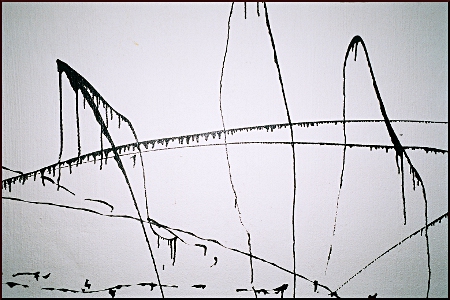 We've been a little snowed under here at KisimPiksa HQ.
We had to batten down the hatches, lock the doors and board up the windows to protect ourselves from the riots that have been sweeping through London… we were lucky to emerge unscathed.
Then of course more scandalous allegations boiled to the surface in relation to our solid work that formed the foundation for many hundreds of pages of Murdoch press copy… and if we tell it like it is Rupe's missus might slap us up big stylie… so we've just kept a low profile and hoped it will all blow over (a decent strategy really).
Either way we promise we'll throw around a few pictures for you all in the near future – just for shits and giggles.
this is a small entry – made on the run – just marking today.
It was one year ago that the 'last' US combat troops 'left' Iraq. The Stryker crews rolled across the border into Kuwait.
…..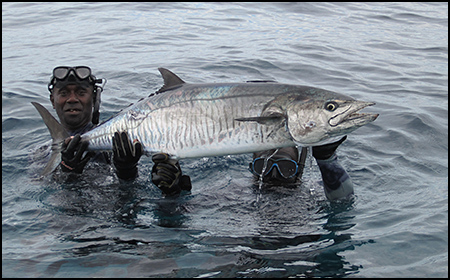 The boys up north in the Boogie just sent me a picture to make sure I knew where I stand (right at the bottom of the pile it seems).
Big M smacked a lovely Spanish the other day. There are much bigger ones out there – but this is a beautiful fish, not all old and busted up (except for the spear hole through it…).
Dreaming of warm water, Anthias covered coral heads and marauding Spanish and Tuna… sob.

Terence Maloon has brought together a number of workers in his curated show at the Drill Hall Gallery in Canberra.
From the Drill Hall website:
This exhibition brings together and juxtaposes the work of ten abstractionists – five painters and five sculptors – and includes the work of: Michael Buzacott, Virginia Coventry, Paul Hopmeier, Roy Jackson, Jan King, Allan Mitelman, John Peart, James Rogers, Paul Selwood and Aida Tomescu.  Each of these senior artists have rarely deviated from the language of abstraction that they acquired in their 20s, and over time they have refined, deepened and expanded their idioms to an exemplary degree. This exhibition emphasises the maturity, consistency, richness and exceptional quality of these artists' work, which has by and large, rejected literary content in favour of process, form, colour, mark and resonance.
Should be very interesting (and a little mind bending for a dopey photographer).
18 August 2011 – 25 September 2011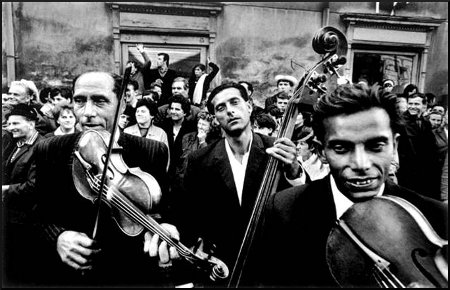 Oh very exciting!
Aperture has done it again.
Two books to add to the shelf (and I have a little secret burning in my pocket which will allow me to act on the impulse for these tomes).
Koudelka's Gypsies has been redone by Aperture/Steidl. Oh fuck! This thing will be something that makes you sweat as you flick through it. No doubt the repro will be LAVISH, and of course the pictures – we all know them – will sing… and there are over 30 unpublished pictures in this new version (debate can rage as to whether this is positive or simply a ploy to make people buy again – I'm just interested in what they are!).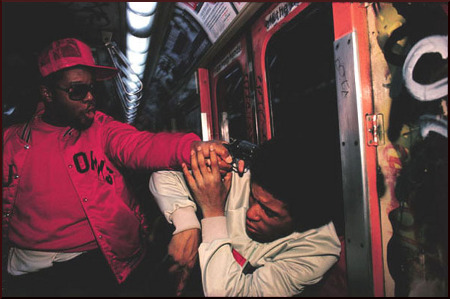 Davidson's Subway is again a big new reprint. Rich stabbing flash slapped colour will leap out off the page as we paw through this thing. New pictures… Davidson's text… it's gonna be a fat, solid, weighty pig of a thing that will keep us all boggle eyed for some time.
Can't wait.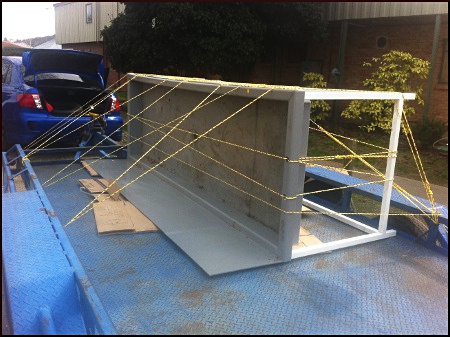 Yesterday was a big day.
I jumped in a stolen car (towing a big car trailer) and rolled out around 5am through the mist toward the NSW/Vic border to snaffle a darkroom sink for myself. When I left the Boogieville my sink stayed (for it had been punished) – so I was due for a nice one for the new workspace.
Out in the dark with the trucks and my music blaring was fun for a while… then of course the mind numbing boredom sets in.
Arrived, pulled the sink from a condemned building, tied it down and headed back north. Just had to stop a few times along the Hume to point my little camera at some great stuff (I may be the only person who thinks some of the stuff was 'great' – photographers seem to delude themselves that many people give a shit about the things we point our little snapping machines at).
More caffeine got tipped down my throat than is medically advisable so I was wired till near midnight.
But in amongst all the driving and lifting I learnt something from ABC radio that will stay with me for life. The Argentine Duck deploys its 42cm penis (that's twice its body length) at around 130km/h…
So there I was surfing the channels looking for the Hawthorn-Port Adelaide game and I stumbled across something far more important.
Photography leads us to unexpected glorious places.