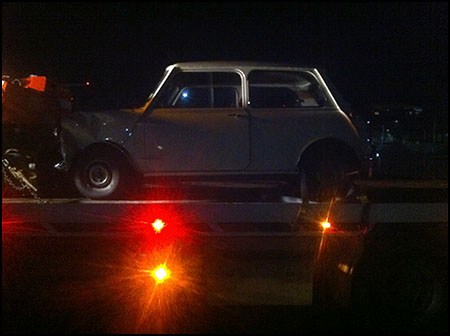 Rolling home from an antenatal class last night… and a P-Plate driver runs a red light at the intersection we were crossing and smacks the little Morris through the line of the front axle.
Edwina and her ever-expanding belly were riding shotgun but luckily the impact was well forward of her seat (somehow – thank fuck for that). It would have been the scariest view for her, sitting there just watching as the other car was about to hit without the 'action' of a break peddle to pump and a steering wheel to grip.
Police and ambulance turned up – pregnant wife off to hospital for check and observation, then statements, breathalyser, insurance, tow trucks and all that jazz before hitching a cab out to the hospital.
End result: without wheels for the foreseeable future but most importantly a healthy mother-to-be (and a little grommet inside)… good times…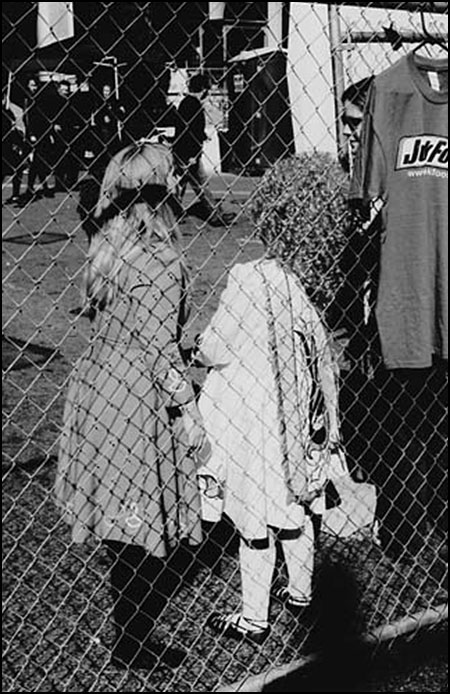 Those in the north get to see a great show of contemporary work: New Photography 1
Brokenbench's Sean Davey along with Martin Smith and Mari Hirata are putting work on the wall (and on the tv) in Cairns at Kick Contemporary Arts.
Different workers fleshing out bodies of work in a public setting – you get to see different work and approaches while still having the cohesion of seeing projects allowed the space on a wall to not feel the need to shout.
Those in Australia's North Queensland should get in the car for the 03 June 2011 opening. GO GO GO!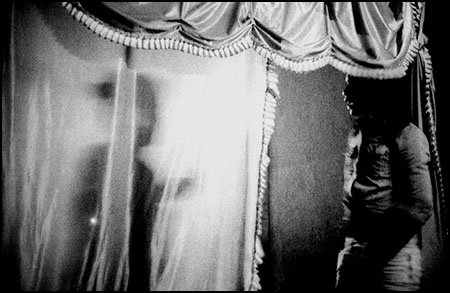 kisim has been hearing some exciting things (gossip getting passed around between snappers) about a guy called Billy Maynard. He's got a show hanging soon with The Damien Minton Gallery in Redfern, Sydney.
Maynard is showing his body of work called Trans/Tender – pictures he made in Timor Leste in collaboration with some transgender friends.
From everything kisim hears, you all should get along to the opening and support a young fella who's making some exciting things – just the way he wants to.
AmericanSuburbX (that great online hub of photographic things) featured his work just recently, so hopefully even more peeps are right now craning their necks to see these pictures.
http://www.damienmintongallery.com.au/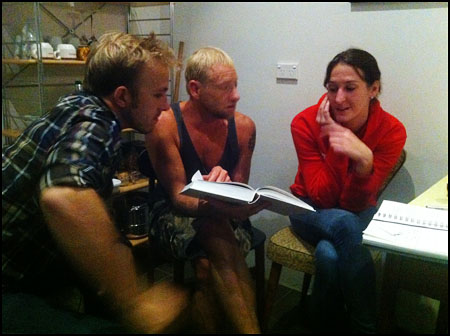 Rolled north to Sydney late yesterday afternoon with Sean Davey to attend the first brokenbench meeting of the year.
Spiro put the gig on. We ate such fantastic food (he claims not so – I say he should own up to a magnificent feed) and plenty of booze flowed as I got to meet Mayu, Thérèse and Blondz and then watch all these people who I've come to 'know' from afar get down to brass tacks.
Then with the more formal (and necessary) bits out of the way we were free to chat about pictures and other happenings. Mayu's upcoming residency sounds brilliant, a real fascinating gig, Sean's Dogfood and Oysters book was doing the rounds and inspiring some fantastic discussion – in fact everyone seemed to be brimming with things happening and potential – Thérèse just back into the country with new work to edit, Spiro with a project just ripe for a book, upcoming exhibitions for a few peeps… Brilliant.
I sat for a brief while and just watched Sean, Blondz and Thérèse dig through a Boris Mikhailov book (Case History) that Spiro had recently got his hands on – the chatter as they leafed through 400 or more pictures was classic, and the whole scene was wonderful as while there was all this 'discussion', their beady little eyes stayed glued onto the pictures. These brokenbench peeps love pictures – not in some sort of cursory fashion, or in a part-time manner – flat out interested without apologies.
Crawled under a blanket around 2am, up before 6am for the bus back to Canberra – dusty headed and shabby now (and full of rampant enthusiasm for these people I'm associated with and their wonderful, wonderful pictures).

It was announced a while back that Davide Monteleone is the recipient of The Aftermath Project grant for 2011 to continue work on his project "Red Thistle – the Northern Caucasus Journey". A huge congratulations to Mr Monteleone! He's popped up in a number of awards and grant rounds recently, so hopefully he'll be able to pursue some more great work and bring new pictures to an eager public.
The Aftermath Project is an organisation based in the USA that funds the photographic exploration of post-conflict stories when the majority of attention has left and been focused elsewhere. It aims to assist photographers in following stories that do not focus on the fighting, rather on the ongoing challenges as communities rebuild.
Finalists who were cited for their excellent proposals:
Miquel Dewever-Plana: "Guatemala: The Other War"
Elizabeth Herman: "Women Warriors: Bangladesh"
Massimo Mastrorillo and Lara Ciarabellini: "Bosnia y Herzegovina – If Chaos Awakens the Madness"
Carlos Javier Ortiz: "Too Young to Die"
I urge you all to join me in spending a long time looking at their pictures and exploring what they are doing. There is SO much good work out there that we never get to see. This award and the grant attached to it help keep some workers swimming with their heads above water rather than slowly slipping into the murky pool.
I put my hat in the ring for the 2011 round and was unsuccessful (the photographers were all notified privately a little while back as to the decision). I find the world of proposals/grants/institutes very difficult to navigate at times, so my thanks go out to Ms Cheryl Walsh in Iowa for her advice and careful eye, and the photographer Danny Wilcox Frazier (also from Iowa) for his clarity and willingness to sit back and chat (even over a disastrously bad phone connection between Bougainville and the USA).
http://www.davidemonteleone.com
http://www.agencevu.com/photographers/photographer.php?id=88 (Miquel Dewever-Plana)
http://www.elizabethdherman.com/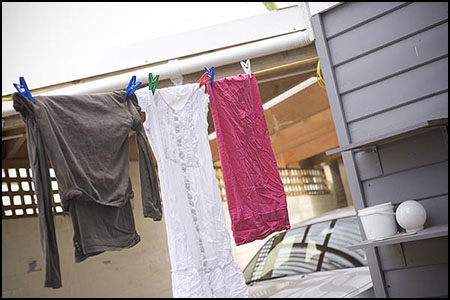 Big ups to Mayu of brokenbench fame!
She's been placed as an Artist-in-Residence in the CAD Rural Residency Program. This initiative invites three national and one international artist per year to work at the Old Birrego School, a remote, disused, one room school, built in 1886. The project aims to increase opportunities for exposure to high quality artistic programming in regional Australia and allow communities to engage with artistic processes during the creation of major site specific artworks.
Fantastic.
Mayu is giving an Artist Talk at Wagga Wagga Art Gallery on 09 April 2011 at 4pm.
Mayu's show will open at the Old Birrego School on Friday 15 April 2011 at 6pm by Judith Blackhall, Head of Artistic programming at the Museum of Contemporary Art (Sydney).
The Old Birrego School
1906 Strontian Road, Narrandera
NSW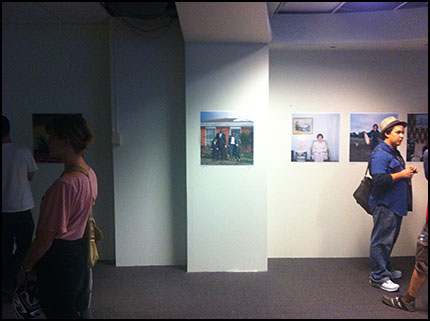 I just dragged myself through the haus front door after attending the opening of Lee Grant's Belco Pride as part of the You are here festival in Canberra.
A little space down in the middle of Canberra Civic houses a number of her beautiful prints pinned straight to the wall, right there for you to enjoy and explore. For anyone in the 'berra you should head on in and get a good look. I believe an Artist's talk is happening on Wednesday 16 March 2011 in the space, around 2pm.
There is more to this entry on kisim than the celebration of a show…  I get to point out to new work.
Lee has started the difficult task of getting a new project off the ground. See below (and before anyone starts whining or making some sort of conspiracy theory out of this – I have no commercial or professional interest in Lee's work, just trying to help in getting the word out).
Dear friends, colleagues and family,
I'm writing to let you know about a new photographic series I have begun called 'The Korea Project' exploring the cultural relationship between Korea and Australia and the ways in which Korean migrants establish a sense of belonging in a new country.
My intentions are two-fold in that it tells a personal story but also a common one.
I was raised in Australia but my mother is Korean having migrated here with my Australian father in the early 1970s. As a Korean-Australian, I have straddled two worlds, yet in many ways, belonged to neither. I am fascinated by this tension in identity and how the merging of two cultures can shape one's experiences and perspectives of the world.
As a photographer, I am interested in the way migrant communities adapt to new environments, particularly in western cultures and much of my work explores themes of identity, belonging and community set mostly in the context of the Australian suburbs. I strongly believe that photography can be used as a social tool to inform, educate and inspire audiences about the lives of others. With this in mind, I'm looking forward to getting out of suburbia (at least for a little while!) to travel to Korea and begin this new project. Longer term outcomes will be a full-scale travelling exhibition and a book publication.
However, with a changing editorial market, raising funds to pursue such projects is now more difficult than ever so I have decided to raise the required funds myself and supplement this with personal savings in order to ensure my objectives are achieved.
To this end,  I have just launched two fundraising campaigns. One via the crowd-sourcing site Indiegogo and the other via the Australia Business Arts Foundation's (ABAF) Cultural Council. Both campaigns are aimed at raising funds to help offset associated costs such as film, processing, scanning, printing as well as the logistics involved with both photography and travel.
For more information please visit the project website: www.thekoreaproject.com.au where I will post regular updates as the project progresses. A Korean translation will soon be added to the site.
Please also take a moment to check out IndieGoGo and to share it with your friends.
All the tools are there.  Get perks, make a contribution, or simply follow updates: http://bit.ly/hrTHhf OR if you are an Australian taxpayer you can also make a tax-deductible donation via ABAF: http://bit.ly/dOjS1f  (sorry this one is a no-go if you are related to me! Why don't you Indiegogo instead?)
If enough of us get behind it, we can make 'The Korea Project' happen. Please don't hesitate to forward this email on to your networks, to get in touch if you would like more information or if you wish to discuss any aspect of the project.
Many, many thanks for your support (and apologies for any cross-posting).
 Warm regards,
Lee
 Lee Grant :: Photographer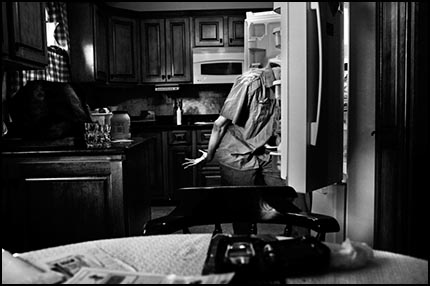 I've spent a brief bit of time staring at pictures on the Barnack site, and something has stood out… in a big way.
Christopher Capozziello has been photographing his twin brother Nick for some time. Nick has Cerebral Palsy. The work is the distance between us.
The photographs are very strong; quiet little moments that are infused with the photographer's obviously strong understanding of the complexities and subtleties of what Nick is dealing with, as well as the difficulty for the photographer as he points the camera at someone so closely tied to him. Hard hitting, grab you by the scruff, without any undue or overt "oooooh insightful look-look doco-esque expose isn't the shooter a hero" silliness.
Just direct pictures.
Capozziello is a founding member of the collective AEVUM.
Just click the link people, just click the link.
*this is just an edit that I've put in later as an additional note: I was digging around on the Cappy website, and came across his reference to the Prairie Lights bookstore in Iowa City… and there I was, sitting in my Aesthetic T-shirt from Prairie Lights… some scuffy Aussie on the other side of the world from this guy – those random links…

The Oskar Barnack Award has come around again.
The website has a big big big gallery showing the entries. Quite fun to dig around and see what people are doing.
A few familiar names (including some brokenbench peeps).
Be very interesting to see what happens with it.
http://leica-oskar-barnack-award.com