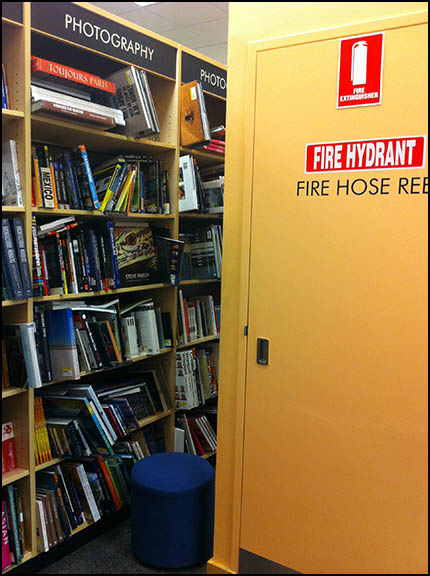 Here it comes… my rant for the week.
Skipped through Canberra city today and stopped by the Dymocks book store in the Canberra Centre for a very quick browse and to check something…
We've all heard over the last few months about the 'evil' of the internet retailers cutting into the brick-and-mortar stores… well with stores like this it is no wonder. There is nothing that makes you want to purchase a photographic book from this place.
The 'photography' section of the store is jammed in behind a pillar, with just enough space to cram a small padded stool – or maybe stand with the books a few inches off your face. BIG expensive monographs are thrown in sideways (can't see the spines, and let's not think about the damage done to the books) – some of these books have cover prices out in the $$$!
Last time I was in that store (a few weeks back now) I made a comment to a store employee about how bad the section was (response: "I'll let management know"), and felt so strongly about it that I even jumped on the Dymocks website that night and sent a message to them voicing my shock at how the photography books were put out for sale.
The biggest insult is that the sections for magazines, gift cards, teddy bears and toys are larger and more accessible. So if you've bled for years to bring a book of photographs to the market… and Dymocks choose to sell it… don't hold your breath.
The organisations jingle: 'for booklovers' – BULLSHIT!