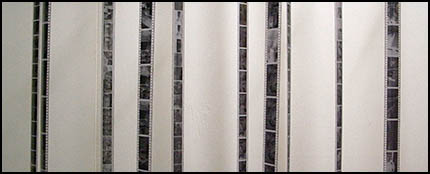 I can safely say that these negatives are not 'worth' over US$200million… never a more accurate statement made!
A lot of the last week has been spent catching up on a few chores and getting some rolls through the tanks.
A quick trip down the island was a laugh a minute with the truck jammed in a bog, issues with the 'breaking system' and chickens with death wishes…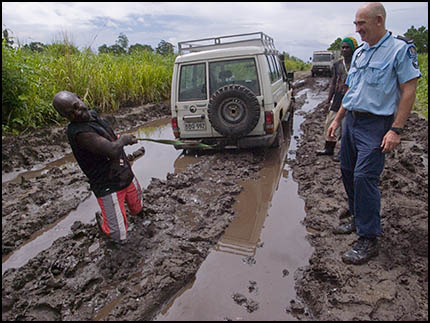 It was worth it though as yesterday afternoon Rutana and I finally got in the water near his home ground… after so much time talking about it. And after a quick look over just one afternoon we'll have to do it again soon.
We launched out of Kieta and just had a snoop around the inside of Pok Pok. With the SE wind still kicking in after a few weeks of blowing its guts out we had fairly dirty vis (the top few metres were that bright yellow/brown soup you get dizzy staring into). Still, we made the most out of it and saw some glorious patches of reef (huge fans, black coral and some magic beds of big red whips). Jamie even came face to face with a fat old dugong, so it was laughs all round. The Friday sunset forced us back to shore due to the start of SDA lotu for J.
We rolled back up the east coast road this morning. Now back to the negatives…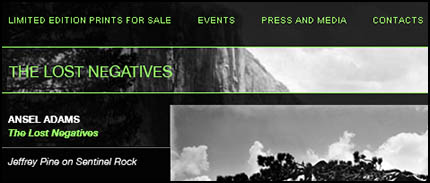 So Rick has got his name in just about every media stream out there. His carefully choreographed news conference with his entertainment lawyer and experts had everyone jumping up and down about a figure of US$200million… a telephone number figure at best.
So even if they were made by the old Yosemite Gnome (and not uncle Earl)… how does this guy figure he can charge US$7500 for a silver gelatin print pulled from them? This is uppercuts all round to photographers, collectors and anyone vaguely interested in the idea of something being valued because of quality and provenance rather than association with a 'brand'.
The whole decade long debacle along with the website makes me lose (just a little more) hope.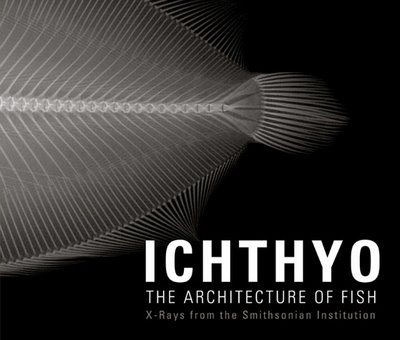 Edwina gave me a beautiful book today. Ichthyo (ISBN 978-0-8118-6192-2) is an awesome collection of x-rays from the Smithsonian Photography Project of… wait for it… fish.
There are a stack of different species shown, from the weird and wonderful like Sea Moths (the Pegasus Fish), flying fish and seahorses all the way through to stingrays, moray eels and jacks. The pages are left to bleed black to the edge, with only the ghostly fish to hold your attention (and a small subtle page number for reference to the plate descriptions in the back).
Essays by Stephanie Comer and Deborah Klochko, Jean Michel Cousteau, Dr Daniel Pauly and Dr Lynne R. Parenti are wonderful additions to the x-rays; brief and without pomp.
Great to see Dr Gerry Allen was associated with the project. He's done some great work throughout Papua New Guinea and Indonesia, and I was lucky to spend a brief bit of time in the water with him searching for a little dottyback in Bootless Bay (near Port Moresby). He is widely regarded as one of the leading ichthyologists working today.
Those of you who enjoy staring at fish should get a copy of this book. Fantastic.