Here are three more of the South 2010 multimedia pieces ready as videos that can go on the iPods, iPhones and other small devices.
Available for your downloading pleasure.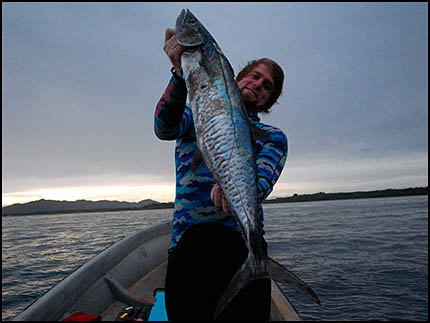 Out with Rutana to find a meal yesterday afternoon. We jumped into the boat with a gang of no-goods, and headed west into the blue sea to shoot some fresh food.
We got in a few enjoyable hours and boated a few good fish. It was quiet in the water, and we had to work hard for the ones we got. Finished up as the sun started to dip.
Some BBQ Spanish Mackerel, kaukau and vegetables went down well for dinner.