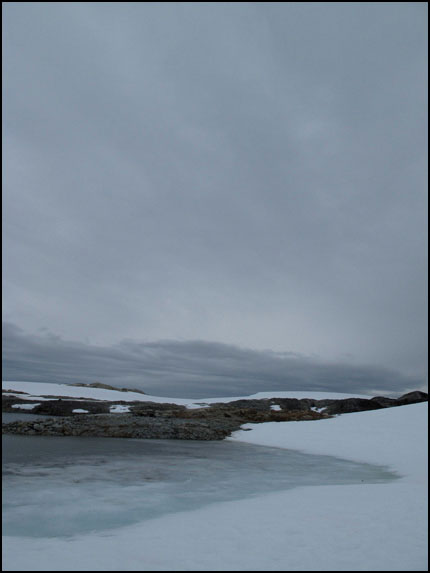 White is a show hanging in Newcastle, opening this Saturday. Tim Cheung , Neil Frazer and Euan Macleod are the exhibiting artists, and the names should ring bells through reference to the Archibald and the Wynne prize.
The exhibition is made up of photographs and paintings from a visit to Antarctica that they did in early 2009. Above is a photograph by Cheung, a stripped back and muted picture that is gorgeous in its simplicity.
The show is hanging at The University Gallery on University Drive, Callaghan.
Download the invitation here.
17 April 2010 – 22 May 2010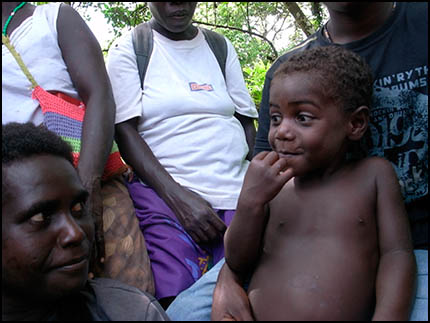 Got in last night from a short trip to Torokina. Kerrie and Matt, good friends who I have worked with over the years are up visiting, so I thought a look at somewhere a little different would be good. The trip home was brilliant, with great conditions for the boat ride, absolute glass at some points.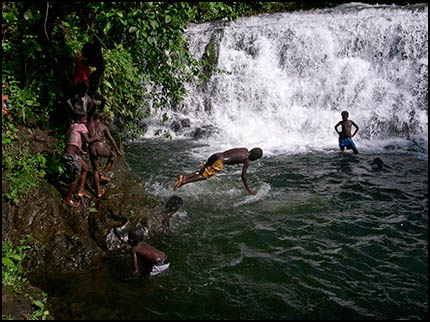 Of course the stunning setting of Pigu and the fantastic little guesthouse there made the stay relaxing. Great food, lazy swims under the waterfall and some wandering about in the jungle to top it off.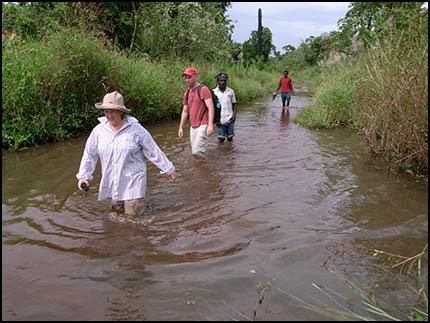 Snapped a few rolls of 120 while I was there, and made more plans to return after the elections to continue the projects underway. Sometimes difficult to shoot pictures when the trip is not planned as such, so it was great just to kick back a little.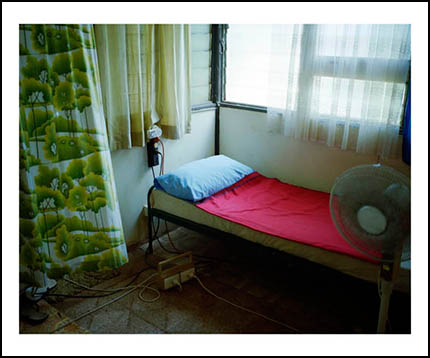 Here is a show in Cairns that all in the north of QLD should get along to at KickArts Contemporary Arts.
Sean Davey is showing recent colour work that has come about from his relocation into the tropics. Some really great things, one in particular that I have my beady little eyes on.
A very different show to the one hanging in Melbourne at present (8 Mile… if you have not seen it, this is the last weekend you've got!). I may be mistaken, but this QLD work might be the rumblings of a new step in the project Limousines and Hearses.
The Cairns Post ran a spread on the show in the Weekend edition with a great little bit of writing accompanying a good selection of pictures.
The invitation can be downloaded here.
9 April 2010 – 29 May 2010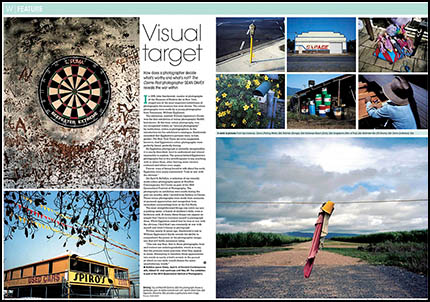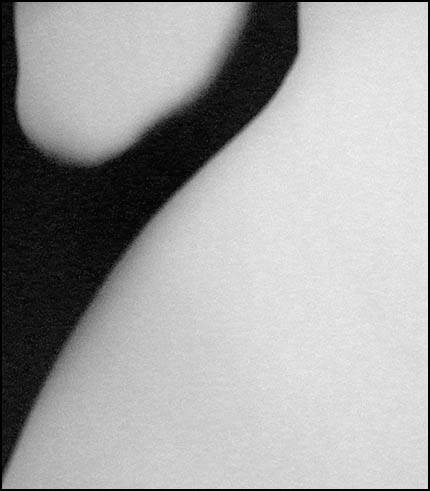 Many people would see the heading to this entry and start nodding their heads. I'm there with them.
The photography of Bill Brandt was brought into my world by the recalcitrant Bruce Hart, and hasn't left since. Years ago a retrospective travelled to Australia, and I went out to the National Portrait Gallery in Old Parliament House (Canberra) to see it a few times.
There was nothing precious or delicate about the work. It was strong, at times heavily handled (ie the retouching was plain to see and no attempt was made to disguise it), and the prints displayed gave a solid look at a great variety of his work. From the blitz pictures to the wild nudes and many little things in between, heaps of pictures to look at. I believe it was a travelling show that did the rounds, somewhere around 2001.
Bill Jay, who's writing I go to often in the name of staying sane, was a vocal supporter of Brandt's pictures, and his direct essay at the beginning of the large tome Brandt (ISBN 0 500 54234 1) is a wonderful piece that avoids trying to exclude the majority of the population through the use of ridiculous language. Combined with over 350 photographs, a foreword by David Hockney and some short pieces on his career and printing, the book is a cracker.
I have to try and track down a copy of Brandt's Perspectives of Nudes, that pivotal work that confused the critics (many thought it had to be a joke).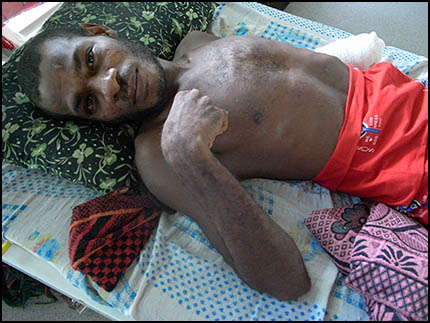 Jumped on a plane a little while ago for a short domestic hop, in transit at present waiting for the next leg.
The morning was full of shutting things down for the long weekend. The darkroom is edging its way back towards something resembling 'clean' and I have evil plans afoot for my return. A few visitors will be arriving for a holiday, and the election campaigning will be rolling along with interesting things to see.
Those of you who saw my entry about Sylvester Minel a fortnight ago will be pleased to know that he seems to be doing well, recovering slowly. I visited him today. A few more bags of blood have gone into Sylvester since I last saw him, and he is strong and alert. His wounds at the amputation points are now dry which is I assume means far less risk of infection. The screws are still in his lower right leg, and I assume they will be in there for some time yet, but the swelling in his right foot has gone down significantly which, again, I assume is a good sign.
I went to his place when I was down in Torokina and photographed the site of his accident, so we told stories for a little while during visiting hours.
A few days planned now just relaxing over the long weekend, snapping some pictures of fish and swimming about looking like shark bait.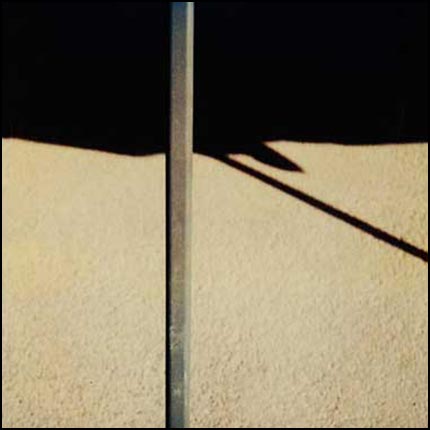 I'm pleased to put fingers to keyboard and shout to the hills that Camp Slayer will open at the Griffith Regional Art Gallery later this month.
The hanging will be a different interpretation of the work taken at the Monash Gallery of Art last year.
I'm excited to see what the Griffith Regional crew has put together for this one. We have been working through the usual pre-show process, and this thing will be different to the hanging at the MGA (quite different in fact!).
I'll be out here in Bougainville working on pictures of the elections while Camp Slayer hangs in Griffith, so I'll only see it through the documentary pictures the gallery makes. Bummer.
Still, it is exciting that the work is being shown again with a new crew working on it.
22 April 2010 – 9 May 2010