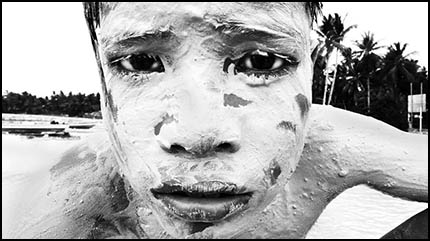 This journal has had a lot of MGA references lately! They've had some interesting things happening, and the initiative Pasifika: Three Oceanic Encounters has bought some great things to the Australian gallery scene from our close neighbours.
Jon Lewis' project Kiribati: putting a face to climate change opens to the public today. The artist's talk is Saturday 13th February 2010 at 3pm.
Lewis ties into Kisim Piksa through his past work in Bougainville earlier this decade. It is fun to find people who mention his name when I'm out and about.
His website has a broad selection of projects to explore along with pictures from the current show.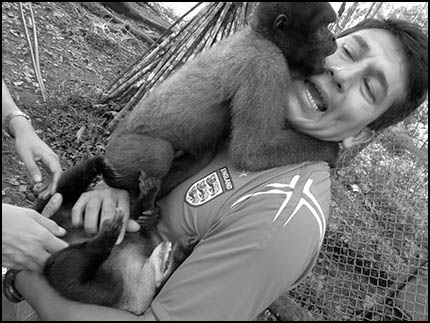 In an act of opening a book and simply copying the text, I humbly offer the following from Banksy:
Any advertisement in public space that gives you no choice whether you see it or not is yours. It belongs to you. It's yours to take, re-arrange and re-use. Asking for permission is like asking to keep a rock someone just threw at your head.

Brokenbench, an Australian photographic collective, is the initiative of five individuals who have come together to celebrate their diversity in the field of what can be loosely termed 'documentary work'. Since the launch another photographer, Blondie, has joined the collective, bringing with him new work and another eye to the crew.
The members are varied in their backgrounds and practices. The work highlighted on the brokenbench site is a mixture of commissioned and personally driven pictures. As you look across each photographers file, you do not begin to sense a brokenbench 'look', a stylised aesthetic marker, subject or method that make them derivative of each other. This is certainly a strength.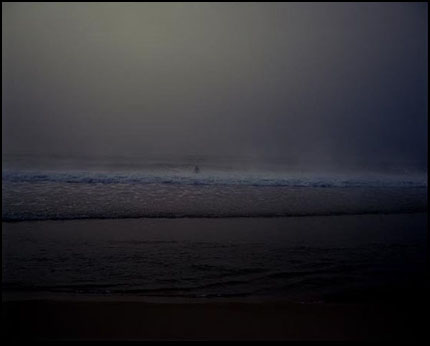 Michelle Mossop, as a staffer at the Financial Review, has a strong editorial and design background with many awards and achievements to her name. She is currently away for a project, working in Mongolia and the surrounding region. Many years ago I sat and listened to Mossop describing her work in Italy during the 1970's, so it is great to see a little more of her work outside the usual published pages where it is often seen in.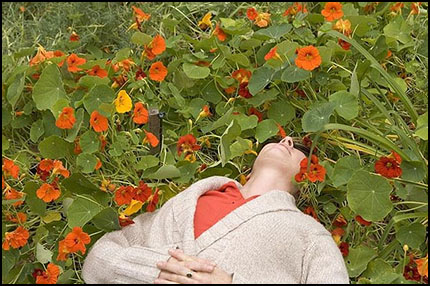 Mayu Kanamori , through collage, multimedia work and collaboration with other practitioners tells personal stories. She has her project First Generation hanging in the Wollongong City Gallery at present, a good excuse for a road trip for those within striking distance.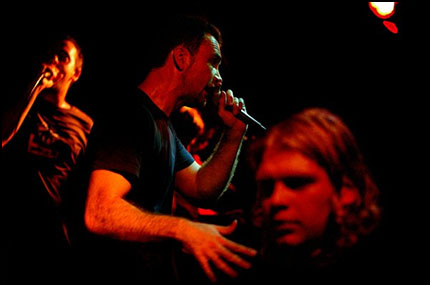 Blondie's snaps from years of involvement in the Australian hip-hop scene provide the insight of a participant. This personal work is vibrant, strong and direct. His commissioned editorial work has the same backbone.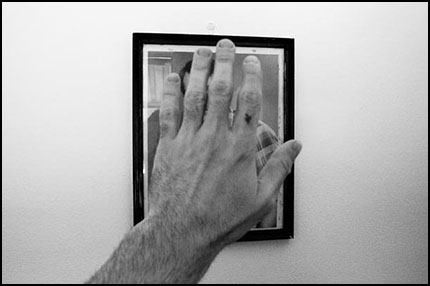 Spiro Miralis shows photogaphs that are intensely personal, many based around his home and relationships with immediate friends and family. A new project, Unidentified Rose, has been published and is available to the public (mine is stuck somewhere in the postal system). Hopefully this new work will be exhibited soon for the public to enjoy.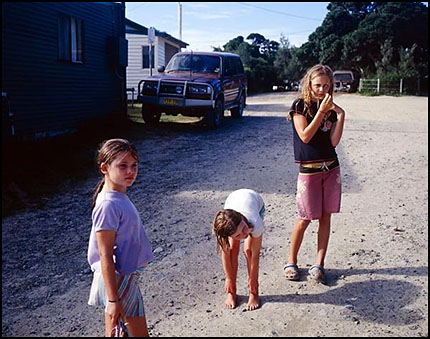 Sean Davey's work is known to regular readers of this journal, and his pictures find a strong home with these talented workers. The show now hanging at the Monash Gallery of Art should not be missed (only a few weeks left, get there!).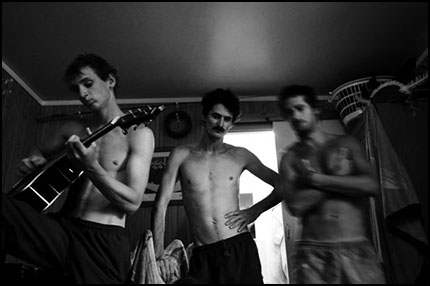 Therese Harrison's commitment to visual expression extends outside of photography alone, as drawing and painting inform her practice. The photograph of the three young men above is a wonderful thing indeed. I go to it often.
Photographers have at times had to band together in efforts to find support, protection, a united voice or to keep the rage alive. Whether it is in the form of agencies or collectives, short term projects or simply a meeting over a meal and coffee, the dialogue has probably helped many. No doubt Brokenbench will serve this concept of support, but will also provide a point of reference for those outside the group, and will go ahead to produce shows and books of the varied work by its members. You should keep an eye on what this crew are up to.
Oculi, degreesouth, brokenbench, Rapport (RIP), the list continues… there are so many fantastic, driven and talented photographers either from my homeland, based there or that are associated with it; so I write to celebrate their pictures that I am yet to see.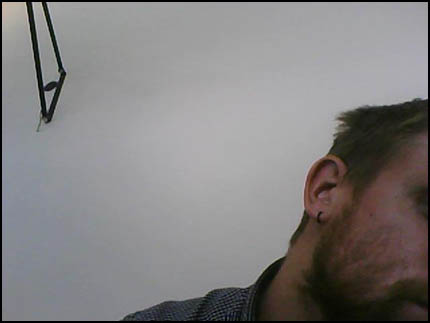 Back south in Australia for a short trip only put together in the last few days. Doing the awful bits and chores that are demanded.
These trips often feel like wasted time, tripping between the bank, insurance, odd jobs and the like that realistically keep me out snapping and chasing what I'm interested in.
But oh the headaches…