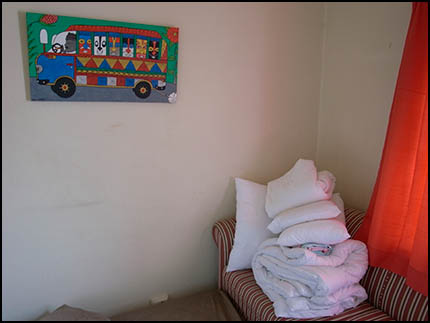 I bitch and whine whenever I am floating about in planes from place to place. No point in denying that I act up a bit too much.
The great positive to come out of it all though is the opportunity to fall into the comfort of the 'couch turned bed'. With friends spread all over the place now, it means that no matter where I go there is often a friendly beer or coffee to chat over and hear the gossip.
Just in the last day I've heard tales of India, Thailand, plastic surgery, Lupe Fiasco and 'hip-hop tours' of Brooklyn.
And of course, the comfort of the Towa PMV hanging on the wall is a great thing.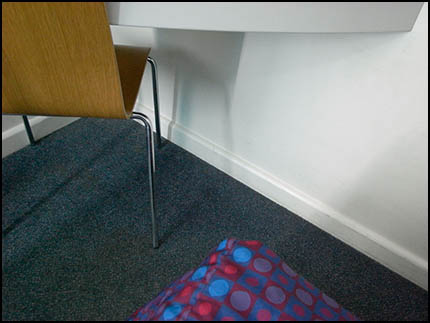 A toast to the cheap hotel room, where you can curl up and rest.
Stephen Shore's classic works American Surfaces (surely a marvel in packaging!) and Uncommon Places feature a number of bare rooms found during his travels.
Soth's Niagra shows us a range of rooms different to Shore's. They have makeup applied with a paint brush, themed and ready to entertain.
Friedlander had any number of rooms pop up in his book Self Portrait.
Abelado Morell uses a few as the base material for his stunning projections shown in Camera Obscura, though a number of them would not be considered 'cheap' considering their location.

Soth and friends are up to no good again.
Little Brown Mushroom Books is a publishing house that is spitting out all sorts of things. Short run staple bound inkjets that form an artist's book marquet, t-shirts, offset printing and a sweet little blog that can keep you very busy for some time.
Get over there for a good look and maybe even break open the wallet.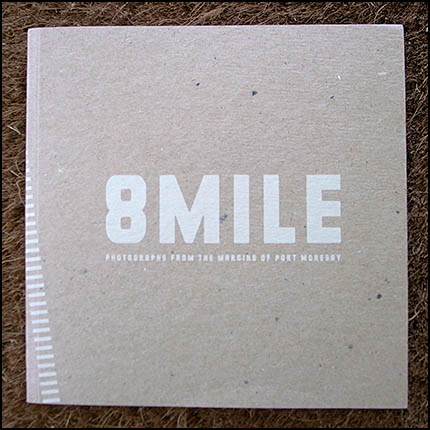 Sweet little packages full of pictures have been arriving lately.
The most recent is the exhibition catalogue (ISBN 1 876764 50 3) of the 8 Mile show at the MGA. It is a wonderful thing, beautifully designed by Anna Zagala, with essays by Emmanuel Onom Mel, Sean Davey, Motsy David and Stephen Zagala. I adore the cover material, a rough naked card stock that protects the fantastic pictures inside. The run is an edition of 500, and can be purchased direct from the MGA.
Looking through the book I feel a little sad that I haven't been able to see the show. But for the rest of you… here is the good news!
The Monash Gallery of Art has extended the running dates for the exhibition, so you've still got time. Don't let it slip by.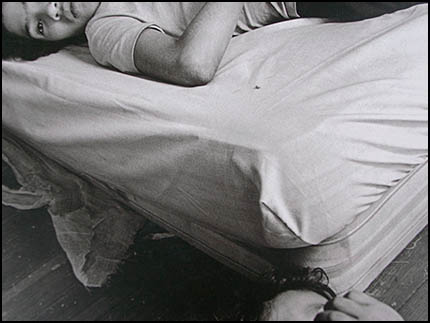 The picture book is something that I go too often for help. Photography, unlike so many visual mediums, does very well in the format. In fact, it is often in the form of a quality book that some work is best seen, or it can even be treated as the finished work itself (rather than a 'reproduction').
Another box of books arrived recently. All familiar to most readers, nothing out there on the fringes, just a few things I'd been meaning to acquire over the years (and as is often the case, had kept putting off – a crime really).
So away to the desk for a few hours. But where to start? Frank? Towell? Goldin? Richards?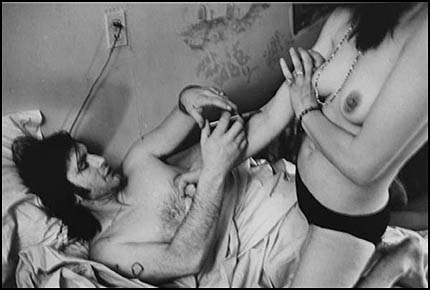 i was born in tulsa oklohoma in 1943. when i was sixteen i started shooting amphetamine. i shot with my friends everyday for three years and then left town but i've gone back through the years. once the needle goes in it never comes out.
L.C.
I opened a fat cardboard box this morning, expecting a bunch of books to be in it (though it was awfully light for its size). And there, sitting down in the bottom, under a bunch of air filled balloons and packaging was the thin soft cover book Tulsa by Larry Clark.
I'd never realized this 1971 publication was so small! It's almost like a magazine or exhibition catalogue.
So I sat down and opened it, a little book of horrors.
Clark has attracted a ton of interest, criticism, praise and abuse throughout his working life. Another one of his books, Teenage Lust, generated a real shit storm, and continues to polarize many. His film Kids from the 90's opened him up to a much wider audience, and probably brought these books back under the nose of many.
Alec Soth wrote briefly about Clark's work in his old blog after seeing an exhibition of Teenage Lust hung in Berlin. The question of the protection afforded by the 'gallery' and 'art' was pondered. Link is here.
This (at times) troubling line of enquiry is familiar to many in Australia after the silly Henson affair of mid 2008. Well, this stuff by Clark, and for that matter his conduct, would probably get a number of the Henson-offended heads spinning and literally piling up the wood ready for 'a burnin'.
Heaps of writing on Clark can be found with a few clicks of the keyboard, let alone the published essays.
Clark's own conduct and interaction in the events photographed is often the point of most contention… as it was with Eugene Richards and the crack houses… as it was with… and so on we go.
The book still has that new glue smell, so I need way more time with it. Might have to hit the libraries some time to see more of his work, and then decide whether I want to break out the wallet again.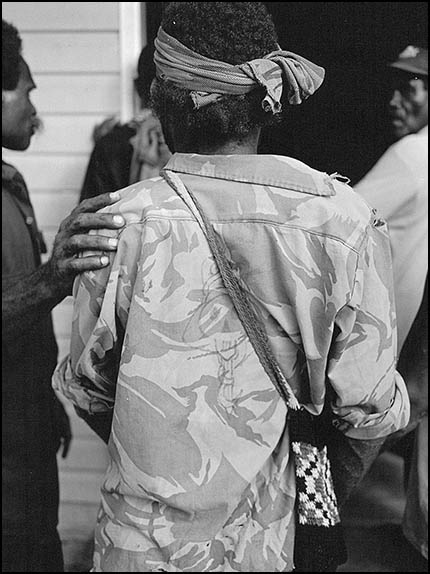 A little bit of guerilla internet usage in the notorious BNE International to check some emails and waste the time till boarding.
So back into the files for another snap.
Wakunai, Central Bougainville, August 2009. Representatives of the Wakunai and Siwai communities had come together following the murder of Jeff Nehi. The original entry is here.
This young man stood outside and watched the debate and negotiations.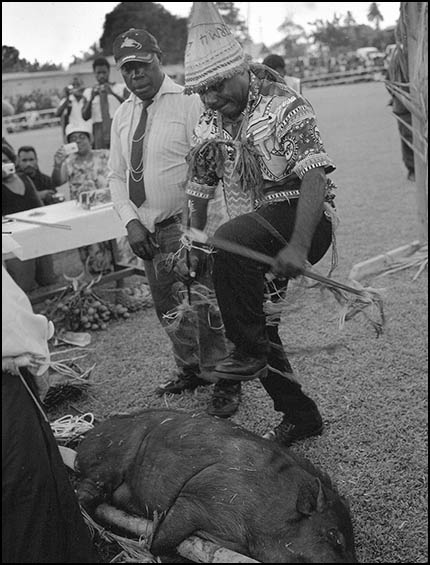 Digging around on some necessary mindless chores, so to stay sane and help the thought of heading home soon, I thought I'd throw out a single snap from the reconciliation between the Autonomous Region of Bougainville and New Ireland (well, between various parties, but we're not going down that route tonight). Happened in June 2009, link to the entry here.
During the afternoon President Tanis and Sir Julius Chan came together and ceremonially destroyed bows and arrows to signify the active disarmament and rejection of violence needed. The President put his back into it and snapped the weapons across his knee.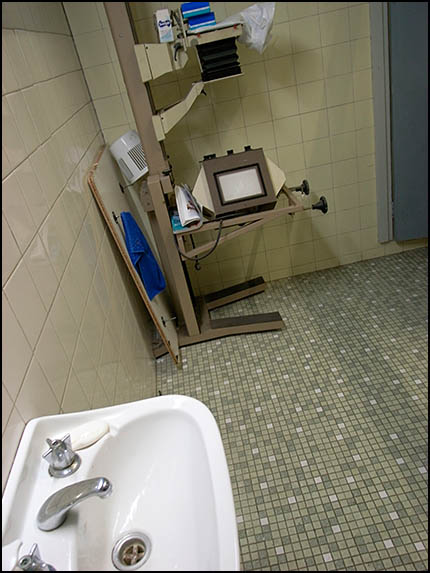 Luckily nobody wandered into this bathroom while I was giggling away, snapping pictures.
You drop off a couple of E6 rolls to test that something is working properly, use the facilities and come face to face with a beautiful free standing De Vere parked in the corner… hopefully someone will put it to use some day!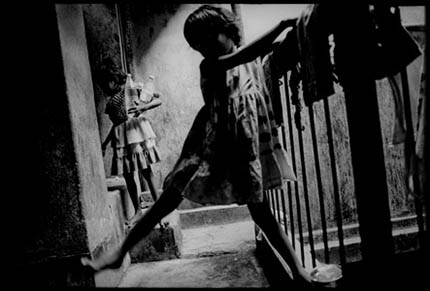 Most people would be aware of Zana Briski because of the work Born into brothels, a stills project that also found legs as a motion picture doco. The work of putting cameras into the children's hands and bringing their pictures to the public is an example of the co-operative approach that is producing many fascinating documentary pieces.
The last 15 years have been very good for Briski, with some big awards that are aimed at supporting the creation of new work… really the best kind of prize. Hey, even an academy award to chuck in the mix.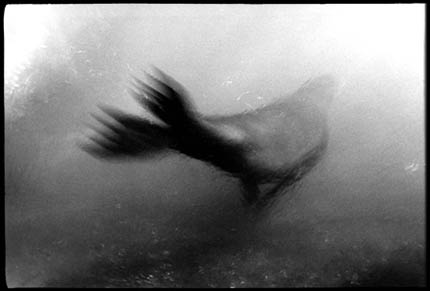 Briski has a small, contained website that gives you a peek at some pictures. The pano stuff is a great use of the quirky widelux, in tight and lacking the expansive swinging view that so many people resort to. The pictures from the zoo series are not more of the 'mental asylum' aesthetic that is often seen. The picture above is a fantastic thing. I'm guessing an elephant seal, but it might be a walrus (proving that I'm not a piniped geek!).