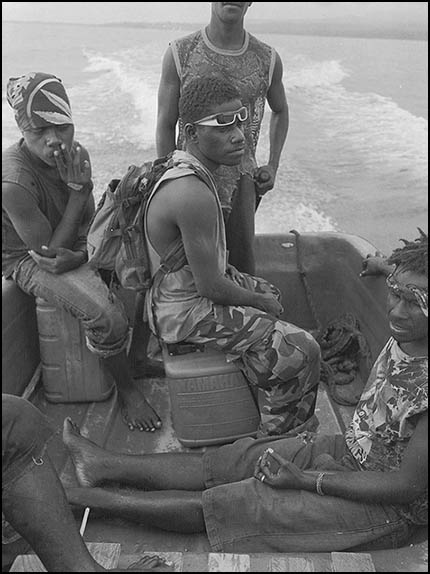 With plenty of time spent looking inward over the last few entries here on kisim piksa, I thought it best to post a picture from a seperate project to the one I am currently working on, and then quickly look out to other workers and 'things'.
Bruce Hart sent me a NY Times 'Weekend Arts' section from September that talked briefly about the 50 year (!!!!) anniversary exhibition of Robert Frank's 'The Americans' that has travelled to the Metropolitan Museum of Art, New York. There has been a lot of noise around Frank in the last few years (well, it's probably never really died off), but now with a recent reprint and a number of exhibitions, articles and discussions swirling around it seems we're all still blown away by the work. The show also includes a number of contact sheets from the project for those wanting to gaze at the unedited stream from individual rolls of film. If it ever makes it to Australia…
… speaking of shows in Australia, a few different sources have passed on that the Degree South show at the ACP is excellent and not to be missed if you have the chance. Already mentioned here, but better to put it up again!
Sick of the television program I was watching, I flicked channels the other night (well, we've got two channels, so 'flicking' might be overstating it a bit) and saw the photographer Murray Fredericks discussing some of his work out in Lake Eyre. It was showing on the program 'Nexus', just a short piece with a decent number of his pictures rolling across the screen. There is a film called 'SALT' that examines his work out there in the flat, sparse landscape. I have not seen it (surprise surprise), but keep your eyes out, it is supposed to be pretty good…
…and staying with the television theme (and bringing back degreesouth for that matter), a doco on photographers working in areas of conflict aired the other night, and Ashley Gilbertson (degreesouth, VII) was featured, discussing some of his experiences, particularly some pivotal events in Fallujah. Now these sort of docos often fall into the inevitabe cliche, and there were characters featured and comments made that raised the 'c' word in the back of my throat; but every time the dialogue would then take a small turn, and through the workers own words and a great number of images (who would think that a program discussing a visual undertaking would be best served by showing the pictures?), the strength and sustained commitment of many photographers (and their own doubts, frustrations and vulnerability) became apparent and well examined. Couldn't tell you the name of the show though…
Anyhoo, back to the darkroom, but we're not talking about that right now…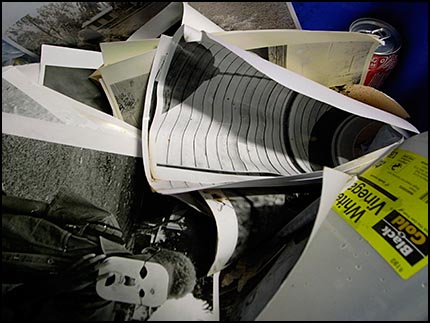 The last few days have been filled with doubt about choices made in negative selection, and then a few rounds of problem solving as I worked through various prints. The usual excuses I make when there isn't a lot to show for the time put in.
Today was a day spent refining some proposals and looking over the [17] edit (again)… some progress made… The next few days wil be busy as I try to capitalise on the results.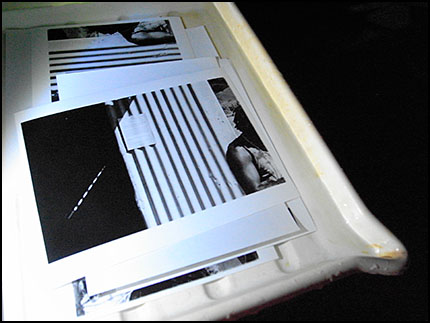 … I imagined being able to switch the lights back on when I needed to… oh well, at least the power went out (again) this evening after I had finished all the day's work that required the enlarger bulb.
The second fix, toning, a few water soaks, hypo-clear and then loading the prints into the washer can be done under the light given out from a mobile phone (thank you Nokia for putting a little torch in there instead of a camera/MP3 player/foot massager).
It's after midnight, I'm getting old, it's time to head home to bed. The prints are in the drying racks which are then further secured under fly screen to keep out 'the resident'.
If there's anymore trouble…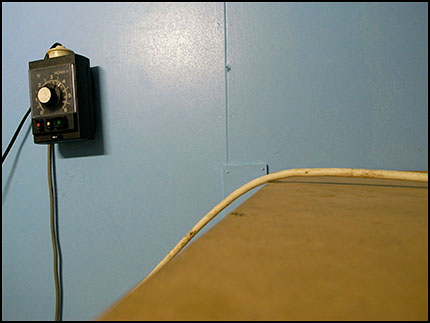 A cool, darkened, quiet and secure space in the tropics with nooks and crannies to hide in… yes my darkroom has a resident, and he (or she) is playing games with me.
The last trick this week was to piss on some prints that were almost ready in the drying rack (you've got to be kidding!).
The question is… bat, rat or something else?
I can see myself losing this battle…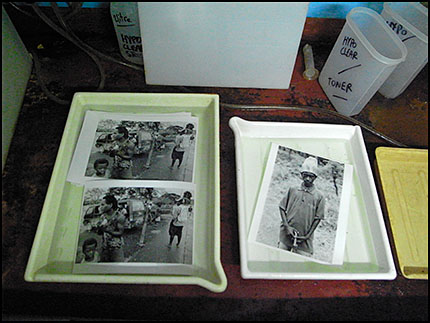 Power on, water on, chemicals mixed, negative loaded, metronome on, lights out, focus the enlarger, open the paper box… fantastic.
A needed escape into the darkroom to continue working through the edit of [17] that I am now committed to. Some photographs that I had not considered, or had been passed over without a second look, have now been pushed to the surface as the experience itself is distanced from the printing of the work.
Hopefully the project will benefit from this.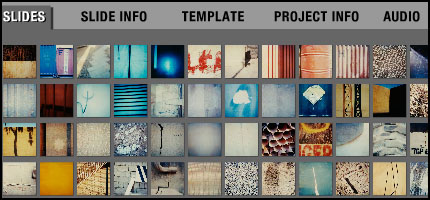 Yesterday was a day jumping back and forth between digging through filing cabinet draws of negatives and tapping away on the little computer that fires along, crunching numbers and spitting pictures out around the world.
The incredible digital c-prints and inkjets made these days are mind blowing in their subtlety and quality. The web based work such as the interactive multimedia work is something I marvel at and am slowly beginning to learn and play with. It is a fascinating blend of skills that produce the successful presentations people have created.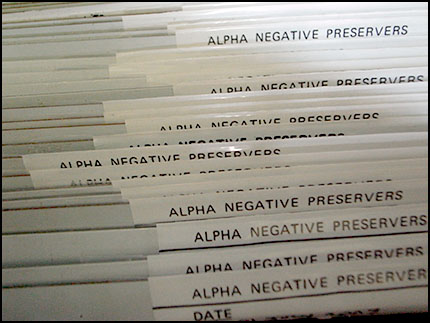 And yet the darkroom, the humble negative and the magnificent silver gelatin print combine to keep me going back into the little photo cave as it is familiar (and also a good place to hide when in trouble).
A wonderful dilemna where I am torn between methods, where I am kept on my toes and am always second guessing all the solid, unquestionable hunches I have.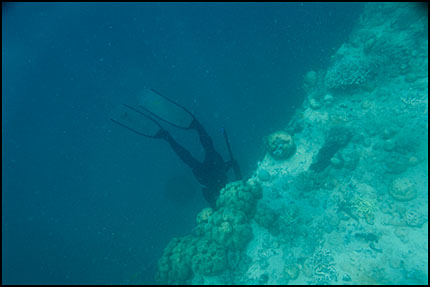 Due to the accuracy of Mark the (dirty) Kiwi's internal GPS, I got to check out a Japanese shipwreck just south of Buka that I had previously looked for but never found.
It is a wonderful little thing, lying on its port side, with open cargo holds and heaps of dark recesses where some lovely red bass and mangrove jacks hide. Only about four metres to the starboard rail, and maybe a little over twelve metres on the sandy bottom (didn't bother putting a gauge on to check).
One of the salvage crews operating in the 1960's – 1970's, hauling bits of WWII wrecks, took to it. The prop is gone, along with anything else worth $$$. But they left a great structure, full of whips, black coral trees, sponges and tons of little fish hiding out from the real dangers lurking in the shadows.
It would be a great all day SCUBA dive, as it is shallow, covered in life, and reasonably protected from most weather. The water around it might not always be particularly clear, but it is a stack of fun to play on.
We picked up a few fish for dinner then headed back to Buka for a quick swim on the little Japanese bomber that sits in shallow water close to town. A lazy day in the tropics… sweet.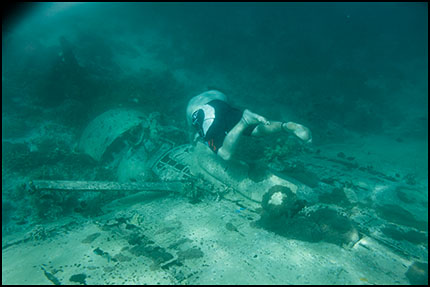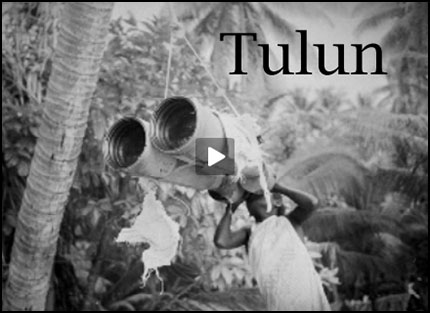 Here is a photographer who recently returned to Bougainville to follow his project on the Carterets. Seems he's got a lot going on, and his website is a very clean, easy to use way of digging further into the pictures.
With some very interesting, 'interactive' exhibitions of his work coming up during the Copenhagen UN Climate Change Conference, it would be wise to keep checking in on Bjorn's site to see what is happening.