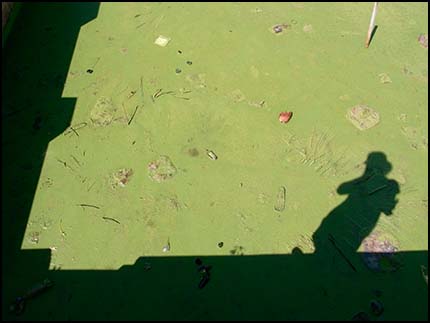 …. my PC is back working….. oh the technology gremlins.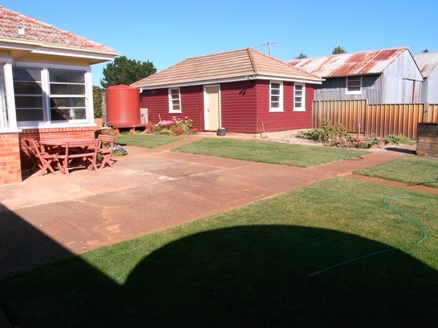 Again… out on the road… in transit…. heading home. Should be there in a few days. Until then, a bit of time in Port Moresby catching up with friends and getting a few things I need for work.
The last ten days have been very busy with getting the Slayer exhibition shipped and digging around in Australia trying to find a house. A few computer problems have slowed the work here. Hopefully be able to fix them once I hit home.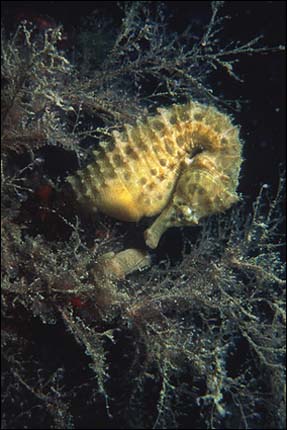 Jonathan Clark-Jones is a bit of a stand out. I am lucky to count him as a friend.
He is a man of exceptional dedication to the marine environment who goes about his business quietly. His photographs of a number of species of seahorse within Sydney Harbour give a wonderful illustration of gender, life cycle and behaviour within the natural environment. Even as he has watched on as various governing bodies have caused huge amounts of damage to the habitat that he was working in, the spark is still there.
His photography is direct, without overt trickery or stylised mimicry of what is hot right now. Whether he is working in the street, photographing a seahorse in a silty bay or drifting along a coral reef surrounded by flitting Anthias and marauding trevally, he maintains a sense of wonder for what is in front of him.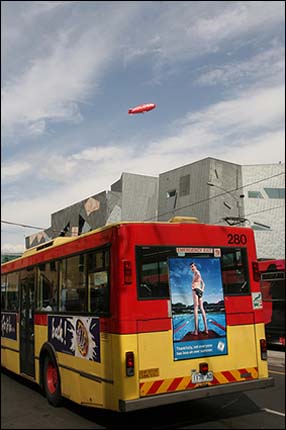 Jonathan spent many years doing survey work in Sydney harbour on a few populations of seahorses. It was long, repetitive hours in the water, often cold and with poor water clarity. It was also thankless work, but he persevered, and the information collected has hopefully been used constructively. That sort of individual contribution to a larger research project would hopefully have been capitalised on by those assessing the data.
It is this strong need to see what is present that has made him a person so good at introducing people to the sea around Sydney. Calm, easy going and able to show people animals that are not immediately apparent. Those that were hesitant or without much expectation have returned from the sea with him to rave about what they have seen and what has unfolded in front of them on the easily accessible sandstone shoreline of the Sydney basin.
I met JCJ when I was a teenager pumping tanks in a local dive shop. I was a snotty little bugger, but he was happy to talk rubbish with me and put up with the usual crap that 15 year old guys go on with. Since then, nearly 14 years ago, we have been good friends, on occasion travelling together to dive in the ocean and stare at the fish. It was good to spend a little time with him in the waters of PNG in 2007. We had talked about it for so many years, and it was great for it to eventually happen.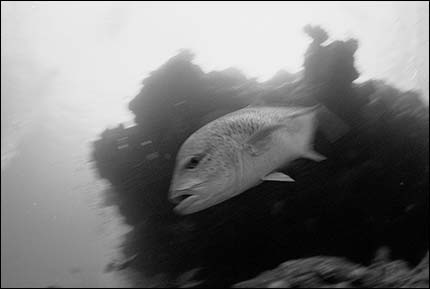 Now this journal won't descend into some sort of friendship-circle-jerk where we pat each other on the back with grandiose statements and compliments galore. But on occasion those things that many people speak about in private or passing need to be said publicly.
Here's hoping that I can be generous with my time and attention in the manner that JCJ has been for so many people. Then again, my greatest hope is for a game of 'last man standing' with him on the deck of a dive boat, as long as I get first attempt. Just got to make sure that first one counts.

This day must be marked for its ambition.
I am not so certain as to what the day's title refers to. This is not a smart arse remark, rather the more I think about it the more that it becomes such a complicated spiral into patronage, political persuasion, cultural context and access. The idea of the lack of government interference is simple enough, but….
So rather than gaze at my navel as I ponder the concept, I will rather just put my support behind the idea and hope that those working in the press find their way through such a thing. Good luck to you all.
Sitting in airports is always a joy. Today I dragged my butt through four airports across two countries.
So many nasty food options, so many gadget shops, such frightening prices. There are quite a few photographers that have worked in these places.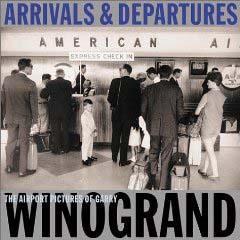 Gary Winogrand published the book 'arrivals and departures', with all sorts of photographs full of the often kooky moments he seemed to find.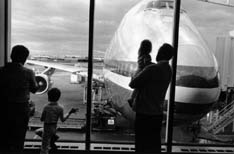 The books by Winogrand that I own are a wonderful experience where the photographs pile on top of each other to a crescendo. His pictures are fascinating, but I have not spent nearly enough time looking at his huge output.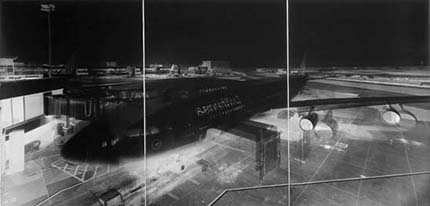 Vera Lutter also builds moments on each other, but in a wholly different manner. They all cram themselves into a single print. These are photographs that have soaked up hours or days or weeks or months of light through a tiny pinhole in the side of a shipping container. If you dig around on the web you can find a fantastic interview in bomb magazine from a while back. This interview can be found in a few places now.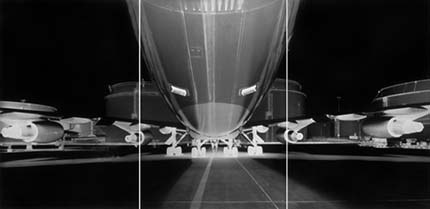 No doubt with a little looking you could come up with a huge compilation of photographers who have made pictures in airports around the globe. I've got a few from various places, maybe I'll come back to this post in the future and drop one in. Have to dig around in the files and pick the least offensive.
Glad to be finished for the day. Air travel has definitely lost its appeal to me.