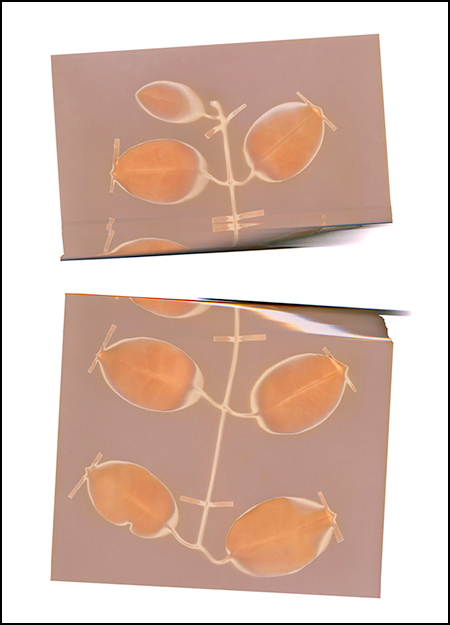 Photographer Kate Robertson is showing her Siwai lumen pictures in Melbourne… opening in a few short days on the 5th May. FANTASTIC.
It's brilliant to see these creative engagements with the AROB. Quite a number of Aussie photographers have made substantial (and very diverse) 'photographic' enquiries throughout those magnificent patches of stone, reef and dirt poking up out of the deep purple Pacific. Robertson has added substantially to it with this body of collaborative and enmeshed work (and no doubt she had other things on the boil at the same time so hopefully the trunk opens again at some point and more pictures creep out). This is exciting.
Anyone within striking distance should HOP in to see the pictures!
I grabbed the Koudelka book a while back… But it's great that the Brooklyn Museum put these little to-camera pieces together for some light-online-engagement.
check it.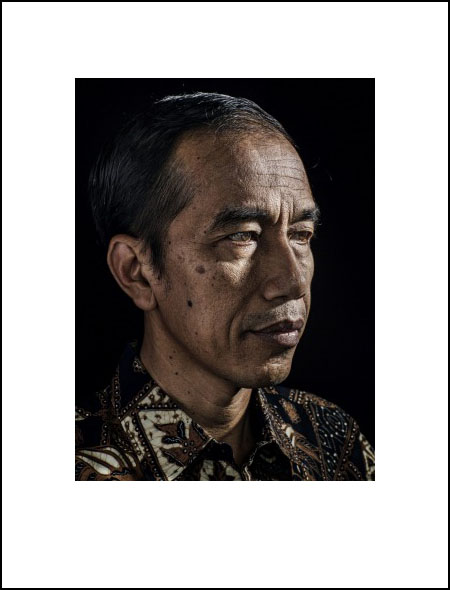 After reading some reports online and asking a few questions I sat in Yangon this afternoon and got a connection quick enough to stream ABC Radio (Canberra) to listen in to an interview (and surprisingly that interview was deeply flawed)…
Mr Angus Trumble, the Director of the National Portrait Gallery (of Australia) removed the portrait of Indonesian President Joko Widodo by Adam Ferguson from the gallery walls citing concerns for the safety of the work, collection and visitors. He also made reference to what he regards as the majority view within Australia as well as statements made by the Prime Minister, the Leader of the Opposition, within the Parliament and the decision to recall the Australian Ambassador from Jakarta as influencing his removal of the work.
I was particularly appalled that such an important public Arts Organisation (yes yes… capitals and all) is pulling work by a photographer for what seems to be some sort of quasi-populist (?!) move to placate outrage… that on the face of it didn't really exist. The NPG stated that no threats had been made… and during Mr Trumble's interview on ABC radio he made reference to only a single visitor passing comment on an imagined scenario. On the face of it this seems to be a GIANT overreach.
A gallery like the NPG is in the stunning position of being able to shape debate, engage with the public on a large scale, host discussions and seminars and generally try and challenge the public with the magnificent opportunities provided by any number of Australian and international artists through their work. Holding popular blockbusters and hosting various touring shows and awards is another means to bring people in and point them towards even more pieces from the permanent collection.
Imagine if the real (past) threats to the photographic works of Mapplethorpe, Henson, Mann, Serano and Goldin had been so hastily cowed to? For there were threats in those instances (political and/or violent, overt threats)… and many of the galleries fought back in defence of the work and gave their heartfelt reasons for the importance and value of debate and the continuing visibility of the controversial piece(s). In the face of threats to the work, ongoing funding, and even life… many many stood and fought.
Mr Trumble, all you have done is censor a picture made by an Australian photographer. A picture that is from a series that graced the cover of one of the most widely read magazines in the English speaking world. That picture is a depiction of a figure who is at present at the centre of an issue/debate consuming large amounts of ink and pixels in the national media. You have not censored or condemned that figure. You have not placated any outrage or avoided a riot. You have not secured your funding for future years or avoided annoying the powers that be.
You have simply put a photograph in storage. A photograph that should be hanging on the wall and generating lively discussion. As the Director of a national gallery you have put the artist and the art itself at the very bottom of your priority list when there is no 'crisis'. And that is a black mark against the NPG.
I would like to quote a short section from Calla Wahlquist's piece in today's Guardian that clearly expresses Ferguson's views (an opportunity that ABC Radio denied him by not even referencing his quotes, rather asking Mr Trumble how "the photographer felt about the decision"?!?!?… truly ABC Canberra… WTF):
*
Ferguson is in Nepal for Time and told Guardian Australia via email that he was "upset" and "perplexed" by the gallery's decision to remove the portrait.
"The image has already received significant showing at the NPG so I am not upset merely because my image has been removed," Ferguson said.
"I am though upset about the statement this makes about the NPG's integrity and the support of visual art in Australia, despite how controversial [it may be]. I am totally perplexed that a leading Australian artistic institution like the NPG would take such action."
Ferguson said the gallery should have taken the opportunity to engage in discussion about Australian-Indonesian relations, rather than hiding the image away.
"I would have thought that allowing people to engage with the photo that I created would be now more important given the circumstances," he said.
*
You can find plenty of Adam Ferguson's work on his website:
http://www.adamfergusonphoto.com/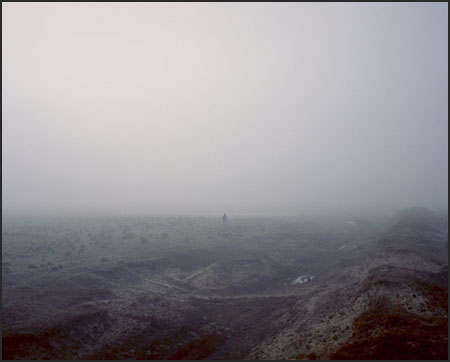 WVDV is opening tonight at the Colour Factory as part of the PhotoBook Festival down in Melbourne. Best of luck for the evening of fun!
Get there if ya can… be well well worth the visit! 6-8pm for the party this evening!
The Colour Factory
409-429 Gore St
Fitzroy, VIC, 3065
03 9419 8756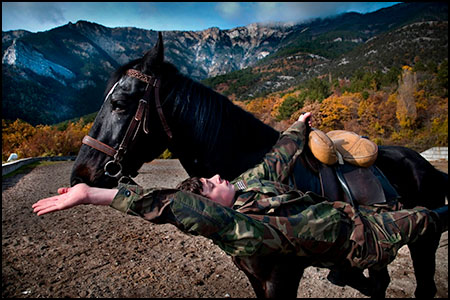 Sara Terry sent around the email this week announcing the winner and finalists of the 2015 Aftermath Project Grant.
So a huge congratulations goes to Justyna Mielnikiewicz for her win – fantastic – hope it brings more pictures, more time, more effort!
The Aftermath Project is one I watch each year… it's always interesting to see what goes through.
The website won't be updated till early in 2015 (I don't know why they do that…)… so you can roll over there for the archive or check out Mielnikiewicz's pictures on her own www.
http://theaftermathproject.org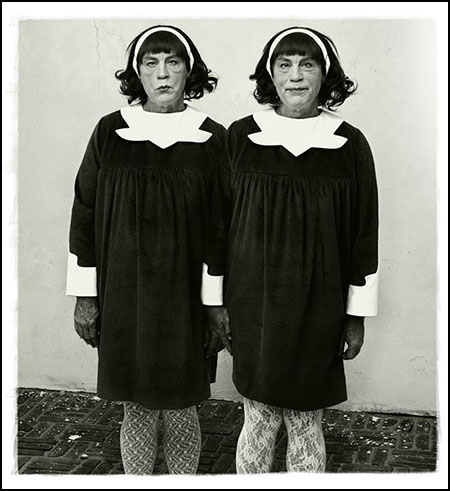 James Franco and his recreations and now Malcovich and his 'iconic' series with photographer Sandro Miller… kinda leaves me absurdly flat and wholly unimpressed. It's like 'appropriation lite': won't fill you up and make you feel bloated… and also lacking much of any flavor or intoxicant…. elevator music on the wall and, more importantly, in the effort.
I can't find anything in this apart from celebrity and its recognition used as some sort of crossover vehicle… really really disappointing that it's getting play and quite some space in galleries that have the opportunity to show magic work (and yet slump to this). There have been a few reasonably harsh responses and reactions even before it's landed on the wall… but the movie star factor keeps it rolling.
So I guess good luck. My crummy whinge in this obscure blog won't matter a damn… and probably nor should it.
From the Catherine Edelman Gallery website (http://edelmangallery.com):
"At the age of sixteen, upon seeing the work of Irving Penn, Sandro Miller knew he wanted to become a photographer. Mostly self-taught, Sandro relied on books published by many of the great artists canonized in photographic history.  Through their pictures, he learned the art of composition, lighting and portraiture. More than 30 years later, with clients ranging from Forbes, GQ and Esquire, to American Express, Coca-Cola and BMW, Sandro has secured his place as one of the top advertising photographers worldwide.
His success in the commercial world allows him to continue his personal projects, which has included working in Cuba, photographing American blues musicians, various dance troupes, and extended endeavors with John Malkovich, his long time friend and collaborator. Sandro first met Malkovich in the late 1990s, while working on a job for Steppenwolf Theater. More than 16 years later, Sandro and John are still collaborating, which can be seen in their latest project, Malkovich, Malkovich, Malkovich.
In 2013, Sandro decided to do a project honoring the men and women whose photographs helped shape his career. After selecting thirty-five images to emulate, Sandro contacted Malkovich, who instantly agreed to participate. When speaking about Malkovich, Sandro states: "John is the most brilliant, prolific person I know. His genius is unparalleled. I can suggest a mood or an idea and within moments, he literally morphs into the character right in front of my eyes. He is so trusting of my work and our process… I'm truly blessed to have him as my friend and collaborator."
Malkovich, Malkovich, Malkovich honors photographs that have impacted Sandro. Pieces include Irving Penn's photograph of Truman Capote in a corner; Bert Stern's photographs of Marilyn Monroe; Dorothea Lange's image of a migrant mother; Robert Mapplethorpe's self-portrait with a gun; Annie Leibovitz's iconic image of John Lennon and Yoko Ono; Richard Avedon's beekeeper, among many others.
John Malkovich is considered to be one the greatest American actors of the 21st century. In Malkovich, Malkovich, Malkovich, he demonstrates his chameleon-like proclivity, morphing into Albert Einstein, Che Guevara, John Lennon and Andy Warhol. Through his immense skill and Sandro's amazing photographic eye, Malkovich, Malkovich, Malkovich pays respect to photographic history through the genius of a photographer and his muse."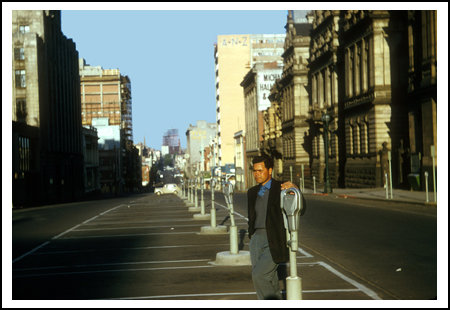 The MGA down in sunny Victoria has a pair of shows running in to towards the end of the year that I'd love to see.
"Bad Aboriginal photography
Bad Aboriginal photography is an exhibition of cheeky work by three Indigenous Australian artists: Brenda L Croft, Destiny Deacon and Tracey Moffatt. In different ways they each venture into the badlands of social etiquette. Croft speculates about her father's mysterious past, Deacon makes fun of Aboriginal stereotypes, and Moffatt finds entertainment in personal trauma. With a sense of mischief and humour, these artists explore the underbelly of public history and personal memories."
and…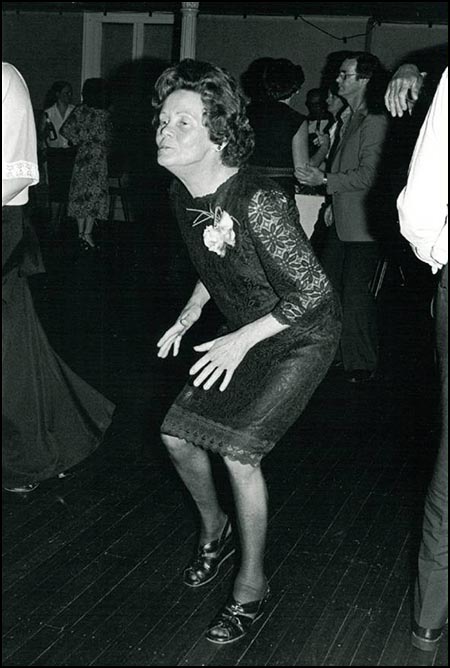 "Photography Meets Feminism: Australian women photographers 1970s-80s
During this period of the late twentieth century, photography helped feminism and feminism helped photography. On the one hand, feminists used the highly informative and accessible medium of photography to raise awareness of critical social issues. On the other hand, photographic artists embraced feminist themes as a way of making their practice less esoteric and more engaged with contemporary life. This productive exchange between feminism and photography fostered a range of technical innovations and critical frameworks that radically transformed the direction of visual culture in Australia."
Would love to see the feminism show to see how it is dragged together on the wall and the curatorial/historical hand in it.
Anyway… for those within striking distance… it's all there for you!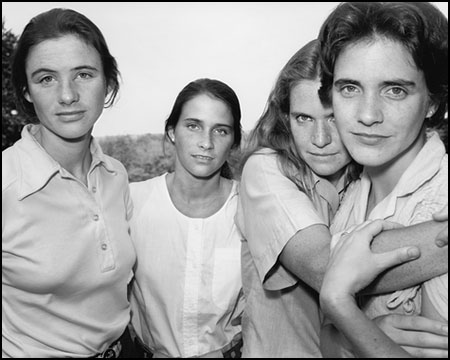 The two or three clowns who read this pokey blog will know that I'm a bit of a fanboy of Nicholas Nixon. His 'porch pictures' rock my world… and of course the cities from up high… the sisters… family… it goes on and on.
One of his prints hanging in the MoMA knocked me over years ago when I skipped through the galleries.
So it is exciting that the entire 'Brown Sisters' series is up on the NYT website to enjoy. To look at a project that has been running for forty (40!) years. Something that is 'live'… that continues… that is shown as it evolves (to see the thing hung now as opposed to fifteen years ago is an entirely different proposition).
Check it here: Nixon in the New York Times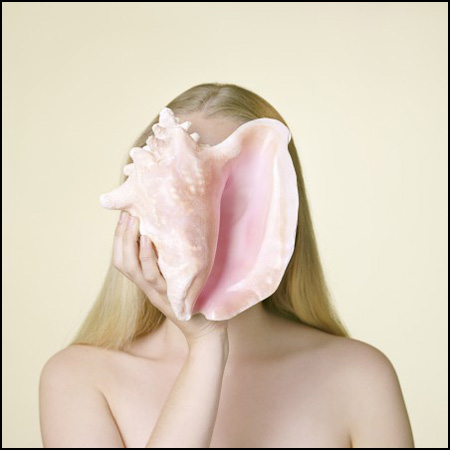 Petrina Hicks took the Bowness earlier in the week! So congrats to her… no doubt it'll assist with further pictures, further effort, more for us to see.
From the MGA site:
"One of Australia's most established photographers  Petrina Hicks has won Australia's prestigious photography award, the $25 000 Bowness Photography Prize.
The Director of the National Portrait Gallery of Australia, Angus Trumble announced Hicks as the winner of the Bowness Photography Prize at a cocktail party at Monash Gallery of Art on Thursday 4 September 2014.
Petrina Hicks's winning photograph Venus 2013 from the series The shadows  is an alluring and symbolically rich picture. As with many of the Hicks's works, Venus is at once a beautiful, archetypal and complex image.
In Venus, Hicks references mythology and art history to explore representations of women. The artist presents the viewer with a portrait of a young woman whose face is obscured by a conch shell.  For Hicks the conch shell is 'symbolic of fertility across many cultures', and her portrait of Venus stretches back to some of human culture's earliest images of women."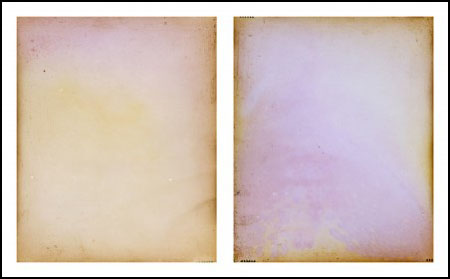 I'm away on my little train ride in the countryside… so won't be privy to who is awarded the Bowness Prize this evening… I'll get the news on my return next week…
Suffice to say best of luck to all involved… I hope the evening is a celebration, a hotbed of laughter, drink and conversation; a dark night of pictures, prints, pints and possibilities (oh yeah… I went with the letter 'p' today…).
Righto… at this point I'm probably dragging my tripod down some street to a vantage point from on top of a pile of dirt, or maybe trying to talk my way into a random building… so I'll leave you all to it.
High five for whoever walks away with the Bowness for 2014!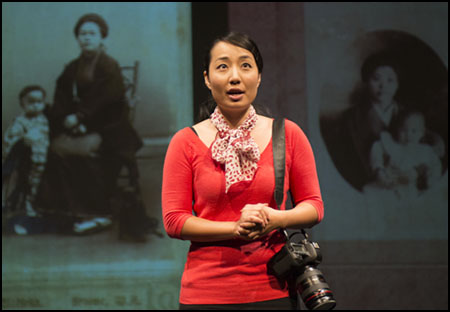 Mayu's huge effort has landed and has a big run of dates all over the country… big R.E.S.P.E.C.T sent out for following this… for chasing it and for digging… I remember when the early stages of the effort were coming together… and now it has come to flower.
Put it in your diary. Don't miss the chance. Get along for an evening!
From the Performance4a site: Japanese born Yasukichi Murakami arrived in Australia in 1897 and became a photographer, entrepreneur and inventor in Broome then Darwin.  In 1941 he and his family were arrested as enemy aliens.  Their belongings were impounded, and his photographs were lost.  Murakami died in internment. 
Contemporary photographer and performance maker Mayu Kanamori tells the story of her search for Murakami's photographs in a new work combining photographic projections, video, narration, music and performance.  If photographs are moments frozen in time, then Murakami, the performance, unlocks those moments with the warmth of memory, family, humour and truth.
Find Mayu at her website: www.mayu.com.au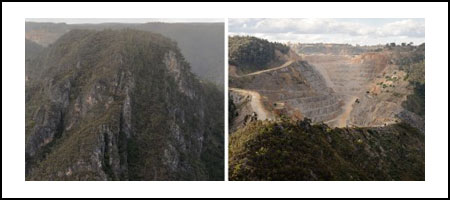 The Bowness has come around again!
Some familiar names in amongst it all… of course the scruffy snapper Conroy is in the mix again… deservedly so!
I usually tune in each year and see what is happening at the Bowness… always interesting as it's usually quite a diverse short list. These last few months with the travel and other pursuits has meant I'm well and truly late to the party (but that's never stopped ol'KP from mentioning something… we've never been on the cutting edge or the breaking news cycle!).
So best of luck to all involved! I hope the show is a beautiful thing on the wall and that you're excited.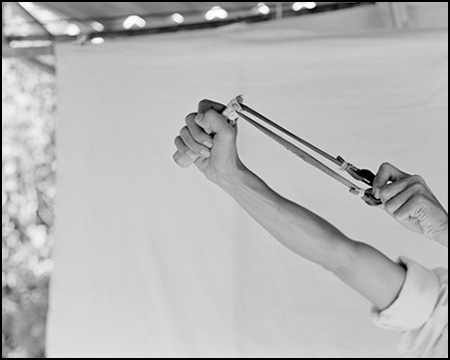 Jerome Ming and the rest of the Hartford 2014 MFA crew have hung their graduating show and passed their books around.
The reception for the exhibition is TONIGHT (Friday 8th August) at the Joseloff Gallery at the Uni. No doubt it'll be a hoot.
It's been great having Ming around Yangon for the short while that I've been here (it's been important for me in many ways ), and it will be wonderful to hear how he felt about all that has happened in the last month on his return. Coffee and gossip to come!
So best wishes to all the crew with their pictures on the wall… hope it's a night of raging fun and fall down excitement. Hats off for getting to this point.