The Photocaptionist is tuned up ready for your impending visit!
There really aren't a lot of excuses to hesitate, pause or even shuffle slowly when it's but a mere click away…
*
The Photocaptionist is a platform that promotes the practice of concubinage between photography and literature, images and words. Authors of the past, contemporary and emerging writers, critics and photographers will 'meet' on photocaptionist.com for a photo-literary feast.
The project is loosely inspired by Bertold Brecht's 1955 Kriegsfibel [War Primer], a unique work of art that introduced a new literary genre, the fotogramm (photo-epigram), where he combined poetry and news photography to unmask the true nature of war in a capitalist society. It is also informed by Walter Benjamin's 1934 essay 'The Author as Producer', where he stressed the importance of the caption to rescue the picture from 'the ravages of modishness and confer upon it a revolutionary use value'.
The name derives from a dream I had a couple of years back of a grumpy bloke whose job title was precisely Photocaptionist, and whose task was to find or produce creative texts to accompany the photographs he was sent by various institutions, artists and random individuals. I forgot about him for a while. One day I came across an empty 1940s photo album in the streets of Derby, UK, with a very peculiar typestyle on the cover. Out of curiosity I commissioned typographer and artist Rob Draper to replicate the typestyle and form the word 'Photocaptionist'. The imaginary bloke was back, grumpier than ever, working non-stop as a matchmaker between photography and literature, texts and images.
*
25 Years ago Public Enemy laid this on the Do The Right Thing soundtrack.. and a year later ran it on Fear of a Black Planet… brilliant.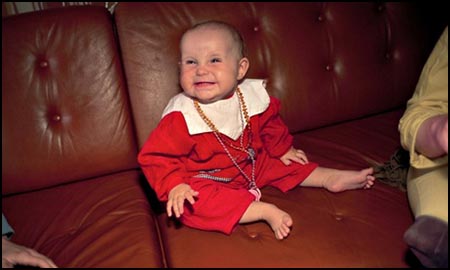 For the third instalment in Our Trilogy of BigNames and articles on the Web… KP is going to latch on to Nan Goldin speaking with Sean O'Hagan from The Guardian…
It's a decent long piece where they go a little wider than The Ballad of Sexual Dependency (not too much wider)… but a whole lot further than most…
So slip on over and have a look.
Find it here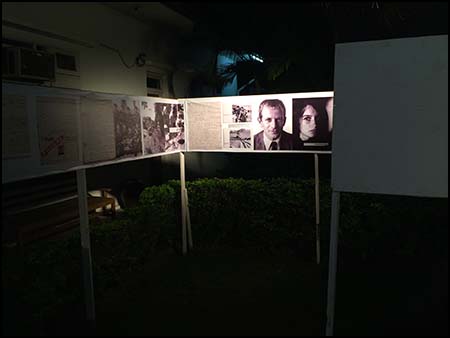 Another slab of pictures were splashed up on the wall this evening… this time as part of the ongoing Yangon Photo Festival… local + international… still + video… discussions, descriptions and questions.
The install of Gilles Caron's work in the garden was a magic mix of pictures and tearsheets… it was great to quietly walk through it by myself as people drifted off for food and booze and gossip.
Of course the wine dragged me back into the fold and I crashed a table of recalcitrant photographers (thank you to you all for your kindness) and slowly worked my way through far too much Myanmar red wine (that might just pay me back ten-fold at 6am when the monsters start yelling at me).
Until then… sleep.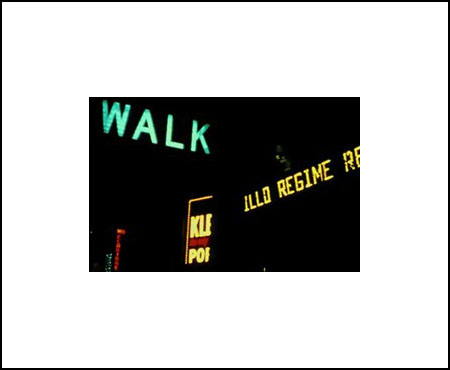 Foam have had a bunch of William Klein's pictures on the wall for some time now… and the reactions to the show have been ragingly positive… and with Mosse's Enclave soon to be shown it is only getting better!
Foam's blog is always a good stop in the surfing hours… and a little piece caught my eye… examining his moving footage work and a pivotal moment in American (and more broadly, world) cinema.
"But I believe that his extended stay in Paris after World War II enabled Klein to look at the metropolis with new eyes. Klein was intrigued by New York as a city selling itself. He saw it as a place where advertising played an enormous role in day-to-day life, where the American dream was being propagated everywhere all the time. But the same American dream was juxtaposed to the harsh reality of life in some of the down and out neighbourhoods of the city. His series is like a stream of consciousness, an endless flow of quick snaps firmly rooted in the moment. Klein initially struggled to get his New York pictures published, since the American publishers he approached all considered it to be too unpatriotic, too grim. It was only thanks to French film maker Chris Marker that the book saw the light of day at all."
Read the entire piece here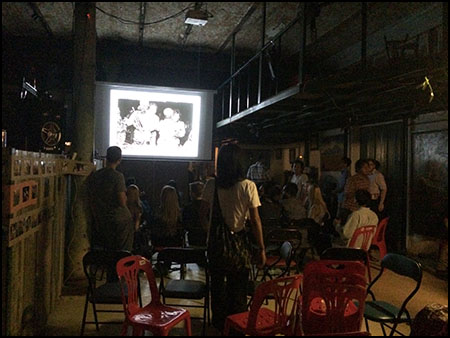 Last night there was a wonderful gathering at the beautiful Pansodan Scene (Yangon) for a projections night.
A bunch of students from Norway and Bangladesh joined with some Myanmar photographers for a workshop under the watch of Philip Blenkinsop, Gareth Bright, Munem Wasif and Per Anders Rosenkvist. They had been sweating for the last week snapping and editing and being grilled and yelled at and encouraged and had now put pictures together to be splashed up on the big screen for the eager audience.
I arrived just in time (for the kids meant being out the door before 6pm was never going to happen) and sat down to quietly watch the pictures appear. Some lovely stuff in amongst it all and the crowd was enthusiastic in their response.
A short break and the tutors showed some work. Munem Wasif's aesthetically romantic pictures were quite stunning up big and as always Blenkinsop's snaps put a lot of people on their butts. The writing and blood spattering has at times raised criticism and sparked debate about what exactly he's trying to do… and I at times have struggled with it… and yet at other times have embraced it and been knocked over by the work. Seeing a longer edit of the Hmong pictures from 2003 was a gift that made the night all the more important. Say all sorts of things… but recognise he's committed to his undertaking.
So best of luck to all the students who participated!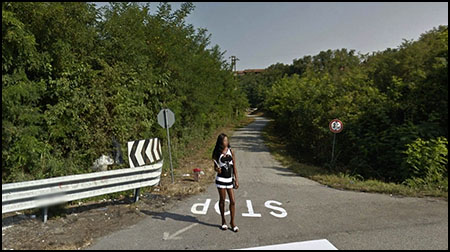 Sean O'Hagan has written a beautifully direct piece for Photoworks.
He has walked the tightrope and done it with light feet, gently balanced arms and a sly grin mixed with intent and concentration.
"We are now living in a world where photography is constantly conflated with the photographic and that this has ramifications beyond the purely semantic, not least in the question: what makes a good photograph?."
I can only encourage everyone to click here (or on the picture above) to be sent directly to O'Hagan's essay… otherwise below to start at the beginning.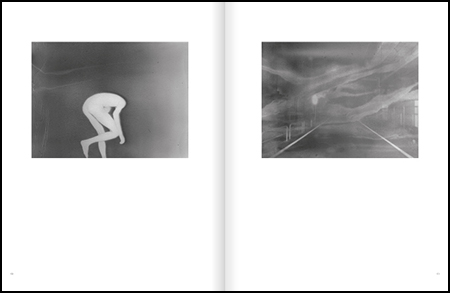 The new issue has dropped – pictures pictures pictures. I don't know about reinventing the medium but I like looking at what people are up to.
Unless You Will has been chugging along for a good bit of time releasing a heap of big issues (well… twenty nine to be accurate…). Romano should be proud and congratulated.
So as always KisimP is urging you to scurry over and get the new issue!
You can find it here.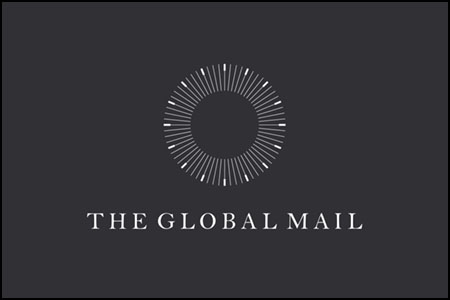 It hurts a little to hear that The Global Mail is now in very serious trouble. While it has hit a few pot holes along the way and lurched a little at times the thing has been mighty refreshing and came at the right time… it has truly led the way for a number of other online publications (that support long-form journalism) to begin to flourish in the new landscape.
Still the market is what the market is… and it seems the market may have spoken barring a miracle.
Read a little here.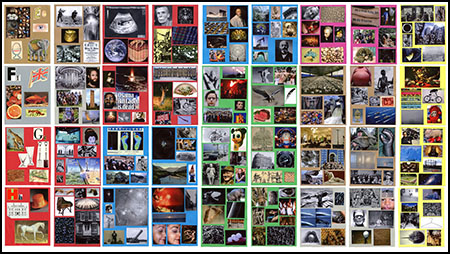 Through various little connections I ended up at Disphotic a while ago… and I've quietly dug around a little since… it always gives me a thrill to stumble upon these sort of things…
And of course I get a thrill out of his twilight zone reference (the marine version… for all you scifi kooks out there)… Richard Pyle and all those fish nerds would get a little buzz out of it no doubt…
… but of course the pictures and the talk surrounding them is what has held me at Lewis Bush's online effort… the blog is great and his own work sparks a little thrill in me regarding some of his bookmaking and method that sits a long way from where my head and heart are.
So when you're sitting there late at night and wanting to read for a while… well head on over to Disphotic… easy.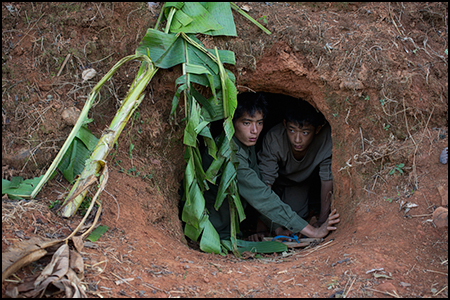 Ryan Roco works across a few mediums… he's comfortable running stills or moving footage (hats off for the talent).
He committed substantial time to a number of projects here in Myanmar and his pictures endure as document (both as historical record and agitating proof).
A warning now for readers that there are occasional graphic depictions of trauma in a number of Roco's pictures. We're not suggesting you look away… just that you are prepared and not blind-sided.
Sebastian Meyer has been committed to Iraq for some time now… he's a young fella who has made the move and stayed with it.
The repatriation pictures were what piqued my interest a while back (and one of them popped up on the Verve the other day as well)… gets me thinking about the people our team sent back up north once we were finished up on the required work.
Long time ago now. Long time ago.
Anyhoo… enough of that rubbish… get over and burrow into Meyer's pictures. Lots to see.