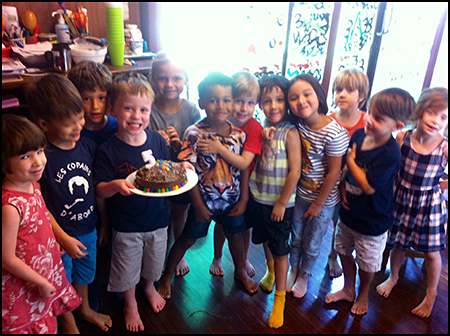 Ah my gorgeous Freddy – I miss you all during every minute of every day – and I wish I could have been there with you and your little mates to party and celebrate.
Five years ago yesterday you turned up and flipped everything on its head.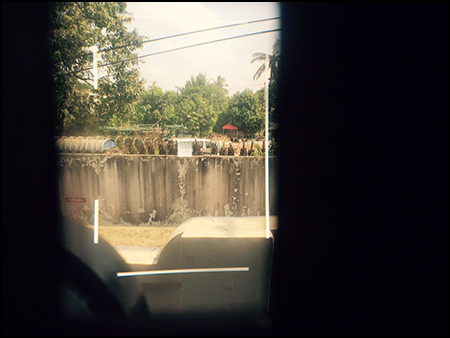 Walking to school to collect the boys and I get the chance to really get smashed by the pre-monsoon heat. It's a feeling that I miss; the overly muggy, brutal chew-through-the-atmosphere tropical richness. Love it. Adore it. From here it'll just build and build until that cracking break of weather and moisture and heaping rain.
Once the sweat really creeps out all over you and the feet plod down the road it all settles into a grinding acceptance and enjoyment. As long as I put enough water back in it's a sensation that I adore. And often all i've been tipping in is coffee so it all doubles down in a dehydrated mess. Sounds really wrong but fuck it my-blog-my- random musings. Camera in hand, ripping sunlight mixed with hazy humid skies. Sweeeeeet. The physicality of the undertaking. The importance of the effort and the tax on the eyes and brain.
To crawl back into the shade at some point with a few rolls exposed, ready to read books, play puzzles or draw pictures with the grommets.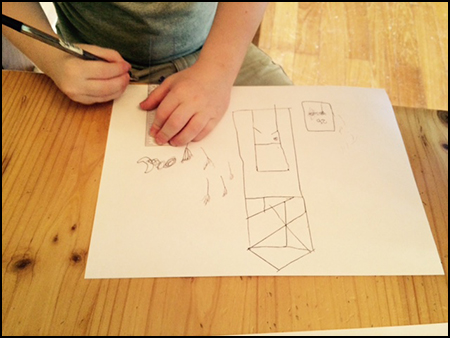 Landed back in Yangon just in time to see D&A zoom out on their way to land little Schwe in a few months. All exciting times: can't wait to see a picture and then cross paths with the little grommet next month.
Yangon continues to bubble along with money being thrown about and investment/construction/'projects' all bumping along. It's startling to see some significant changes in just the short time I've been away. For me the next short while is just a period of ensuring the kids are settled again in a routine, that they're happily rolling along with their little friends again and it's all good for me to duck out to OZ for a bit more work (ah yes work… that magical carpet ride through the vagaries of a 'career' as we stumble, trip and hopefully catch ourselves before face meets dirt… and luckily it seems that dirt was recently avoided and somehow momentum has carried me through to a spot where there are some great things happening… happy times!).
So the very immediate future has the time to be cherished with kids on bikes, in the pool, on the swings, building blocks and drawing pictures. A great opportunity to just spend those short few hours sitting with them without anything else in my head; absorbing it, paying attention t the little inconsequential things they we often come to rely on for memories, associations and description.
TO THE PLAYGROUND!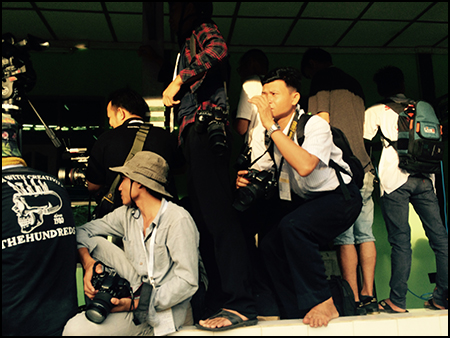 Out of nowhere Kisim Picky turns back up and starts flipping cars in riot like delight!
Welcome to 2016 woop woop. 2015 disappeared in amongst sweat, desperation, a little hustling and running about with the little lunatics who keep my days interesting. The national elections came and went and I got to see a few interesting moments. Glad I was around when it all happened… we'll see what comes of it all.
Little Rafi is not so little anymore and is full of chuckles, noise and wiggling about attempting to chase the two boys. They are in turn on bikes, in the water, on a playground or demanding bandaids be applied to various injuries acquired through said activities.
Im just now hustling through airports on the way back to Australia. In my usual churlish way I'm not enjoying the travel as plane trips no longer hold any fascination or excitement. In fact a degree of fear seems to creep in on occasion and it's come from nowhere… I suddenly feel like I'm aware of the great distance to the ground and the speed at which we could cover it with the assistance of gravity…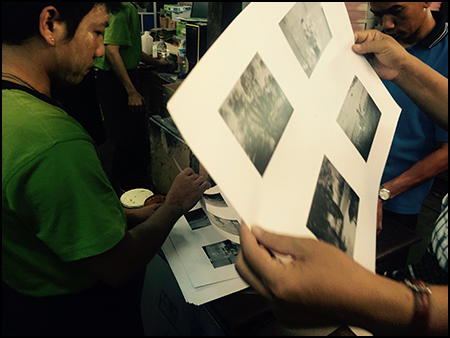 I've got some exciting times ahead in lil' ol' Canberra… but as always extra layers get thrown in the mix and make good times just a touch confused and double edged… ahhh the benefits of circumstance, luck and the never-ending merry-go-round of life and the need to pay the piper.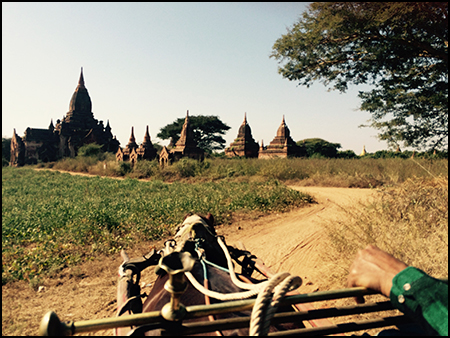 But fun has been had. Pictures have been laid on paper. Temples have been stared at and the tourist route trampled because it does hold magnificent sites/sights. Relatives and friends have run about together in the silly season times and everyone is as well as can be.
So here's looking forward to the months ahead. See ya all sooooooon…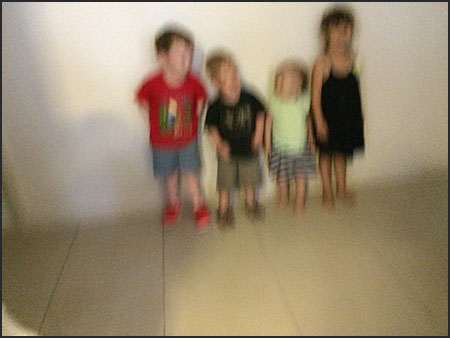 It's been a fast paced few weeks.
I grabbed the two boys and crawled into a plane headed for Australia. Yangon-KL-Darwin-Gove-Cairns… the little tackers did well not to freak out and go bezerk.
Darm's birthday (surprise) was the scheme and it worked a treat. So we went up and down the hill to the beach, enjoyed the sunshine and ran around like lunatics. Good times.
Just landed back into Yangon last night with the monsters and after a few hrs sleep I'm about to get on a flight in an hour or two for a trip up north on a little commission… so will be off the radio for a while.
See ya all on the return!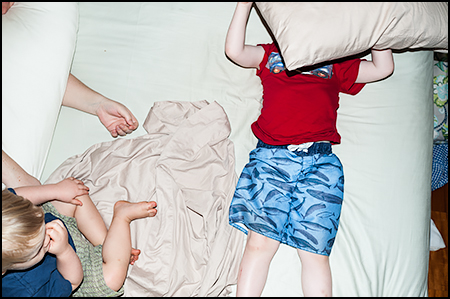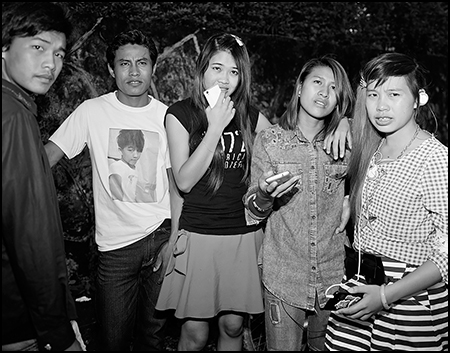 The clocks ticked over… we all drank a little too much… and the next morning ushered in a few headaches around the globe and the need for a greasy B&E roll to settle things (and there's nothing like drinking for two in a conspiracy of keeping it quiet).
So now January is well and truly heading towards humpday and there's a few things floating about that spur us on to get busy/stay busy/be busy.
The faithful camera has been pointed at stuff and the guts have been struggling with a few projects and edits and some writing… all a fantastic start to the year but hopefully there'll be a few clear days later in the month to put the feet up and enjoy new days.
Big ups to everyone around the joint. Quite a few peeps I cross paths with had a big year just gone… so exciting times ahead all the way to the horizon (a bit hazy but worth looking).