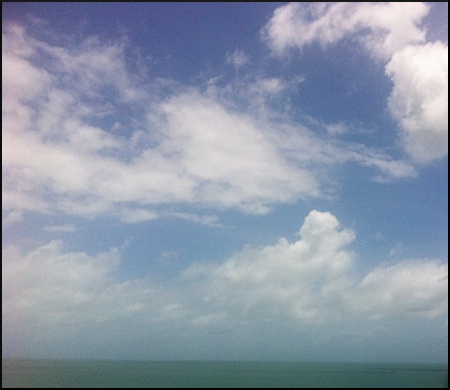 I've spent a little time quietly wandering over ground in FNQ that has seen many generations of my family plant their feet and scratch about. I've pointed my camera at stone, timber and soil; I've pointed it up into a pale, cloud-stained tropical sky; I've pointed it at the grass in the front yard and at the grass where the car gets parked; I've pointed it at the house shadow thrown by the afternoon sun and the overgrown track to the sandy bay below.
Didn't expose many frames, just looked through that viewfinder a lot.
As a result I don't know the place any better (but I certainly do feel a lot better). Which I'd prefer I'm not really sure.
Now I sit here having just arrived back in the south and I'm missing that sweat on my skin.