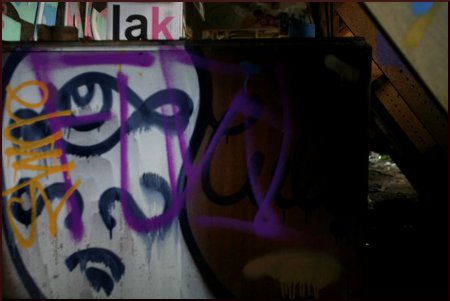 Blondz somehow snuck back into the country and has been causing havoc ever since.
Abandoned PtII is on the brokenbench website.
The Dunlop Factory exists as his playground; he's been rolling around pointing his camera at the efforts of others, creating a third version of the space – his.
GO GO GO!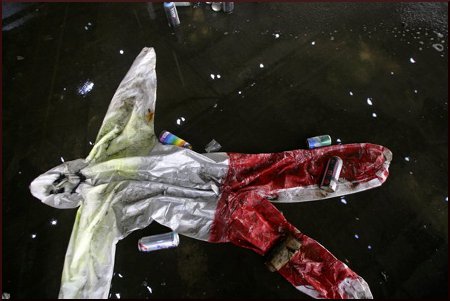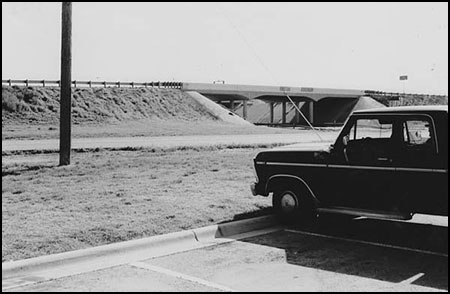 New Photography 1 is opening with a party at KickArts in Cairns tonight!
Friday 3rd June 2011 @ 6pm – get there!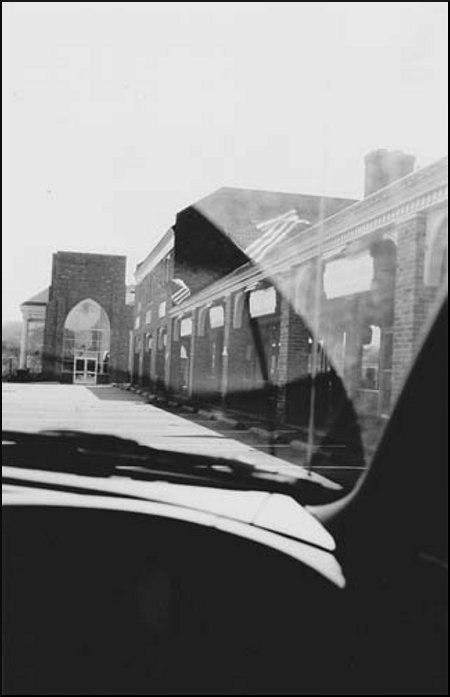 KickArts in Cairns (North QLD) have opened the doors on New Photography 1, a great show of pictures that will hang till mid-August 2011.
All the peeps within striking distance – GET OVER AND HAVE A GOOD LOOK!
An edit of Sean Davey's Dogfood & Oysters is on show, some beautiful little silver prints hanging there, staring back at you.
*edit: After going to press Kisim Piksa received the installation picture below from our north QLD spy – lovely!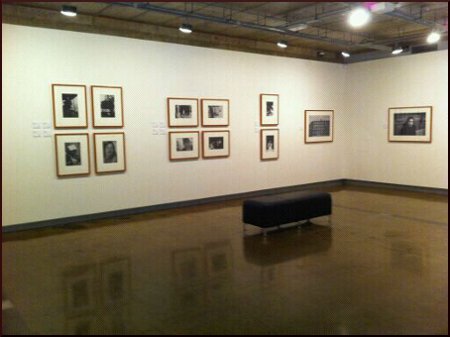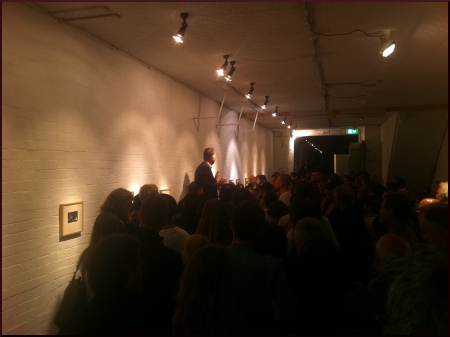 Sunday afternoon and I'm rooted.
Friday afternoon I rolled to Sydney to see the Quilty and Maynard shows… of course the M5 stuffed me round and it took 4.5 hours to get to the gallery district – meaning I didn't see the Quilty pictures. Burning inside. Gotta save up for the book.
Wandered over into Redfern and saw the opening of trans/tender at the Minton Annex. The place was packed, all the trendy set there, beautiful little jewel-like prints on the wall. It's magic. You've all got a week, and if you don't take then opportunity to go see the photos – well you should give yourself an uppercut.
2/3 of the brokenbench crew were there drinking the free grog (a reliable bunch!), celebrating pictures and having a ball. Some dipped into their pocket for some prints and we all had a little gossip. Brilliant.
Dinner with S&P. Into bed at 0130. Back to Canberra a few hours later. Breakfast with R&G, P&T staying the night, breakfast this morning, beers with A&M, over to the hardware store for house bits and pieces, fixed the old pushie ready for Monday morning (gave it a roll around the block to make sure it ain't a death machine), and now gotta style up for date night with the missus (before she pops).
Knackered.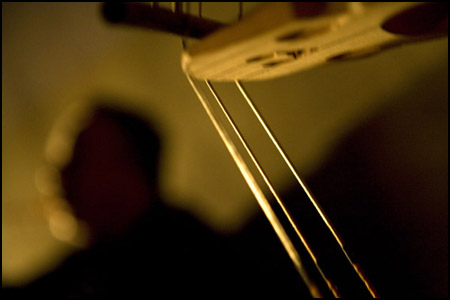 Mayu Kanamori (of brokenbech infamy) is continuing with her relentless exhibition schedule – performing TONIGHT in the work Embedded.
This is last minute notice from Kisim Piksa (terrible, just back and simply trying to catch-up… easier said than done), but I hope any readers here can get along and enjoy this.
Curious Works
Suite 402, 11 Randle St
Surry Hills
Sydney (Australia)
9pm – $10 to get in.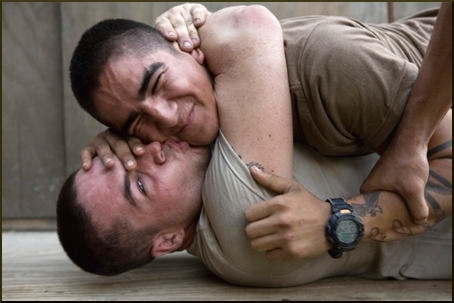 Back in Aussie now.
Landed late Thursday into Brisbane night in Brisbane. A 0330 start Friday so I could roll to Canberra with a busted tooth that I've been nursing for the last few weeks. Went off to the dentist to get it all checked before it went completely pear shaped.
Though I sat on the tarmac at Canberra airport for some time before being able to rush around because some dude with an excavator ruptured a gas main, evacuating the entire terminal and closing roads…
A ton has happened while I've been away.
Of course the death of Bin Laden came as a shock (who would have thought they'd actually get him?!) and covered the news for a few days. The rumour mill got the news to me in South Bougainville with surprising speed.
The deaths of Tim Hetherington and Chris Hondros in Libya were great losses to the photographic community and drive home the real risk of photographing armed conflict (rather than some romantic idea or antiseptic concept).
Blondz (of brokenbench fame) has his magnificent picture on the invitation for the Moran prize exhibition. Big respect to the man. He's fuckin good at what he does and has a deep commitment to the work he constantly returns to. Can't say I'm particularly impressed by the winning pic or some of McFarlane's choices – but that's simply my own little sordid opinion.
My mother had her graduation ceremony for her clinical masters on Friday – congrats! congrats! congrats!
I've returned to a heavily pregnant wife… any delay and I would have been in serious trouble. The change over the last month has been dramatic. Very soon now, only weeks to go!
Canberra is friggin freezing – I've gone from 26 degrees @ 6am to -2 degrees @ 6am in the space of 24 hours. Faaaaark. At least our little house has heating in it now… otherwise it would certainly be the death of me.
On the picture front… I've got a bag of film to develop (gotta get moving!) and proof. A great trip with some wonderful new things and many familiar faces to keep me grounded and make things feel smooth. It was great to sweat again in that heavy air. We'll see what comes of it all in the next few weeks.
And now back to your irregularly scheduled programming.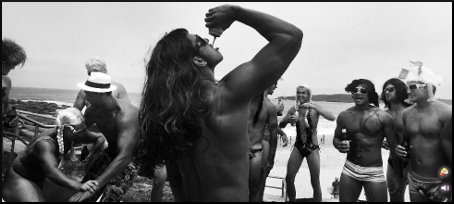 BIG BIG ups to blondz (of brokenbench fame) for his spot as a finalist in the 2011 Moran photographic prize!
The official announcement went out today naming the pictures that would be hanging in the exhibition; all in the hunt for a decent payout that will help fund a good deal of work in the future.
blondz has a photograph from around the traps near his home in Sydney; a few of the infamous 'bra boys', that group that seems to have become an oft discussed and divisive topic.
So all those in within striking distance of Sydney should get over to the show opening in the near future to celebrate contemporary workers and applaud their efforts (or just heckle).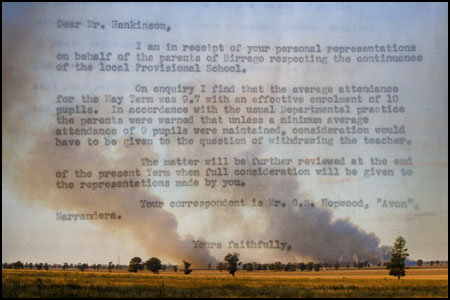 kisim piksa mentioned recently that Mayu Kanamori (of brokenbench fame) has embarked on a fascinating residency at the CAD Factory Rural Residency in regional NSW.
Many of these endeavours disappear off in anonymous obscurity, but the CAD Factory has a blog running, updated by the artist-in-residence.
This is fantastic; get on over to the CAD Factory blog and follow along!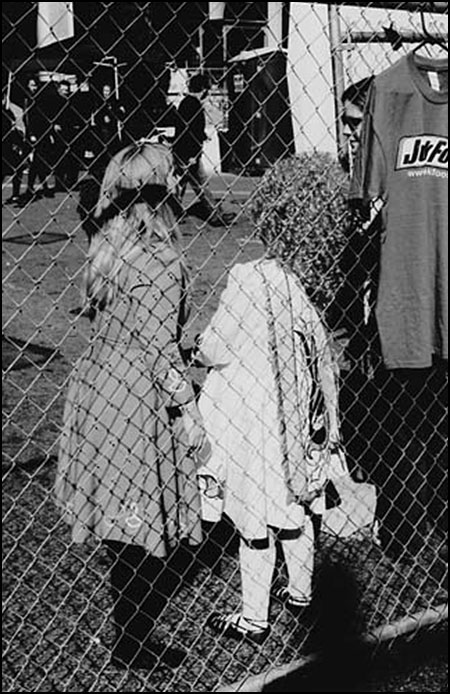 Those in the north get to see a great show of contemporary work: New Photography 1
Brokenbench's Sean Davey along with Martin Smith and Mari Hirata are putting work on the wall (and on the tv) in Cairns at Kick Contemporary Arts.
Different workers fleshing out bodies of work in a public setting – you get to see different work and approaches while still having the cohesion of seeing projects allowed the space on a wall to not feel the need to shout.
Those in Australia's North Queensland should get in the car for the 03 June 2011 opening. GO GO GO!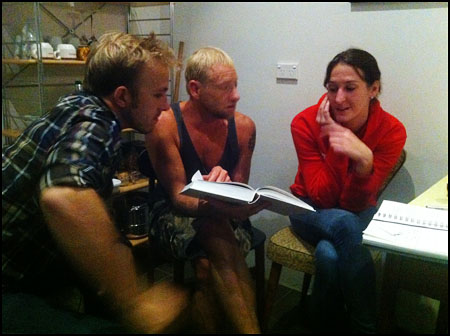 Rolled north to Sydney late yesterday afternoon with Sean Davey to attend the first brokenbench meeting of the year.
Spiro put the gig on. We ate such fantastic food (he claims not so – I say he should own up to a magnificent feed) and plenty of booze flowed as I got to meet Mayu, Thérèse and Blondz and then watch all these people who I've come to 'know' from afar get down to brass tacks.
Then with the more formal (and necessary) bits out of the way we were free to chat about pictures and other happenings. Mayu's upcoming residency sounds brilliant, a real fascinating gig, Sean's Dogfood and Oysters book was doing the rounds and inspiring some fantastic discussion – in fact everyone seemed to be brimming with things happening and potential – Thérèse just back into the country with new work to edit, Spiro with a project just ripe for a book, upcoming exhibitions for a few peeps… Brilliant.
I sat for a brief while and just watched Sean, Blondz and Thérèse dig through a Boris Mikhailov book (Case History) that Spiro had recently got his hands on – the chatter as they leafed through 400 or more pictures was classic, and the whole scene was wonderful as while there was all this 'discussion', their beady little eyes stayed glued onto the pictures. These brokenbench peeps love pictures – not in some sort of cursory fashion, or in a part-time manner – flat out interested without apologies.
Crawled under a blanket around 2am, up before 6am for the bus back to Canberra – dusty headed and shabby now (and full of rampant enthusiasm for these people I'm associated with and their wonderful, wonderful pictures).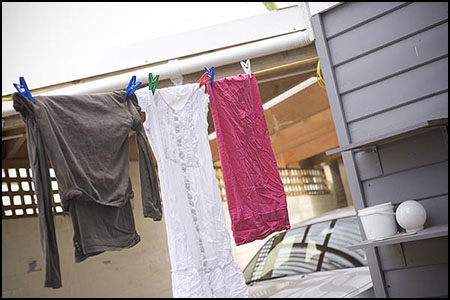 Big ups to Mayu of brokenbench fame!
She's been placed as an Artist-in-Residence in the CAD Rural Residency Program. This initiative invites three national and one international artist per year to work at the Old Birrego School, a remote, disused, one room school, built in 1886. The project aims to increase opportunities for exposure to high quality artistic programming in regional Australia and allow communities to engage with artistic processes during the creation of major site specific artworks.
Fantastic.
Mayu is giving an Artist Talk at Wagga Wagga Art Gallery on 09 April 2011 at 4pm.
Mayu's show will open at the Old Birrego School on Friday 15 April 2011 at 6pm by Judith Blackhall, Head of Artistic programming at the Museum of Contemporary Art (Sydney).
The Old Birrego School
1906 Strontian Road, Narrandera
NSW

The Oskar Barnack Award has come around again.
The website has a big big big gallery showing the entries. Quite fun to dig around and see what people are doing.
A few familiar names (including some brokenbench peeps).
Be very interesting to see what happens with it.
http://leica-oskar-barnack-award.com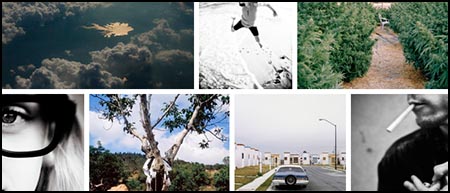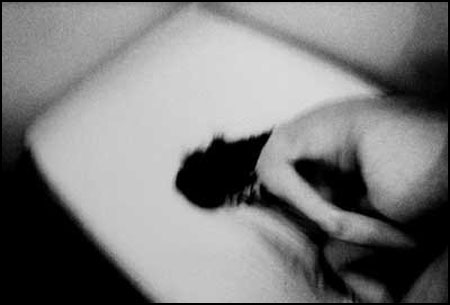 There have been quite a few bits and pieces here recently referring to brokenbench peeps and their work; with good reason and as an expression of an underlying concern that I have become more aware of as I gain a little perspective.
Robert Adams (again) hit the nail so squarely in Colleagues when he spoke about fellow photographers and the importance of them in allowing him to continue and to provide support and enthusiasm when things are looking grim (for when you're all in the hole together there is a shared sense of desperation mixed with the comedy of the absurd).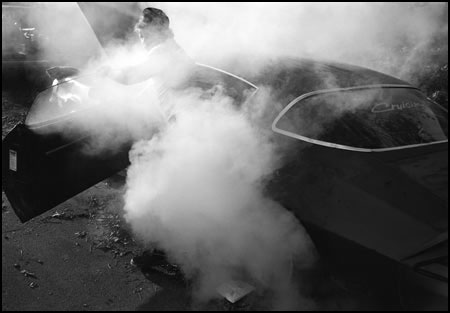 Late Saturday and early Sunday saw me sitting in an apartment that I recognised from pictures. Spiro was holding court and putting incredible books under my nose, alerting me to other people's pictures; whole bodies of work and approaches that rip my eyes open and give me a shake shake. It is something that I've not had much of in the last few years, and it is at times overwhelming compared to blissfully wandering around in my own little bubble.
And yet thanks-be that there is the opportunity to see things I never would, to have a guide into places I wouldn't visit (not to show me where to go, but simply to entice me off my chosen path of the day). D'Agata's Hometown had passed me by until Miralis thrust it under my nose, and Greater Atlanta by Steinmetz was a revelation that Davey was brandishing as my head spun.