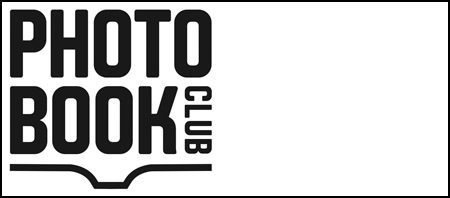 Sean Davey has sat down at his typewriter and opened a vein to chuck some words at Araki-san's red book. Davey worked in conjunction with the Photo Book Club to put on a fantastic Aussie event a while back (and another coming soon!), and has now furthered the conversation (and injected more enthusiasm) into the undertaking.
It's a good read. Plenty in there to make you want to run to the shelf (or your favourite book buying website) to grab a copy and sit quietly thumbing through it (using whatever order your cultural heritage dictates or desires). Plenty in there to make you pause at certain pictures, plenty in there to make you take a step back and consider groups of pictures and the book as a whole, plenty in there to get your hackles up when you don't agree or find an assertion not to your (own) liking – and this all together may be the strength; that he hasn't reduced it to 'sad story photobook' in an attempt to make the writing a short cut to actually sitting with the book itself.
I personally find writing to be incredibly difficult and am always grateful when there are pieces out there that remain accessible, that leave the work discussed intact and at (somehow) arms length – it hands over the gift of directions drawn with a stick in the carpark dirt without the crippling 'fact' of GPS and 'streetview'… you point yourself down the road and make your own discoveries, your own landmarks, your own experience of each bend and curve.
Hats off to those who wield the pen!
Read the piece here.


In a whirlwind of "takin' names, breakin' hearts and getting shit done" – Mayu the Magician blew through Canberra today.
Sean and I put the brakes on her just long enough for a cup of tea and a gossip before she was off again at 100mph.
Projects all over the country (and further afield) – research, performance, exhibition and production…
No stopping that cool cat.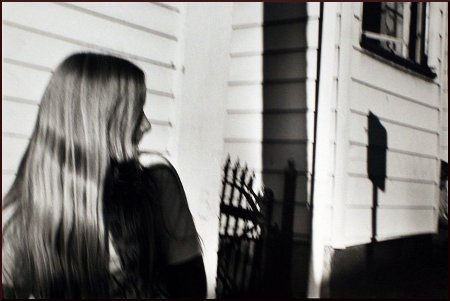 The things you can quickly and easily find/see/listen to/watch are almost endless. Great diverse workers out there just doing their thing.
New books, new photographers, old favourites, reprints of long-gone tomes, multimedia pieces, new websites/blogs/zines/interviews/reviews… if you managed to hang in for more than a few hours you'd need a serious lie down to slowly digest the meal you'd just ploughed through.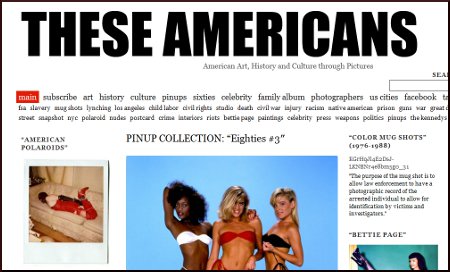 AmericanSuburbX has for a long time been a point to explore from – and KP is always mining that seam of fantastic pictures – but now there is a 'sister' site. Rickard has launched theseamericans.org and doesn't look like slowing down anytime soon.
But the weird thing is that between trips to the rubbish dump, changing nappies, going to the farmer's market and measuring a few points in the new work space… I opened a browser in my phone, ducked into the brokenbench facebook page and cruised around looking at wonderful things through links pointing out. Just a few minutes, a quiet moment standing out of the rain, just having a stickybeak.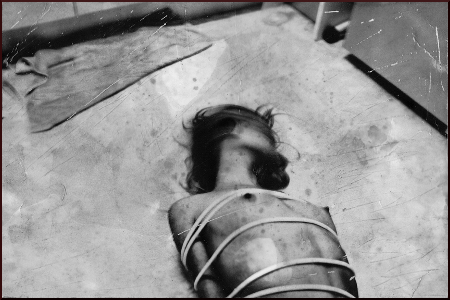 Pictures by Mark Cohen and Darren McDonald, new sites, little teasers from Mayu about the Broome project… fantastic.
The faster connections and huge change of technology since I left Oz back in 2005 has been a massive, brutal shock. Still stunned by it all… there's just so much…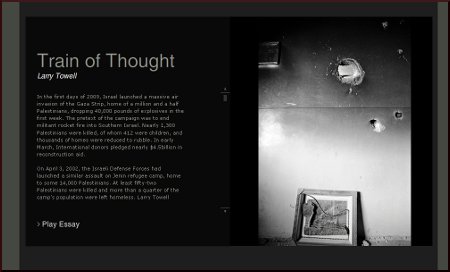 Continuing the 'social media' theme of today…
You can find brokenbench on twitter.
Little paths leading out to explore along. Big on questions and enquiry… scratch your head and scoot out into the world of picture lovers.

brokenbench has a new facebook page.
The old one was stumbling along, so a few of the bb elves grabbed the reins and hauled it back onto the straight and narrow.
Go and be a part of it. Chuck your thoughts around.
We love photographs.
The facebook page is here.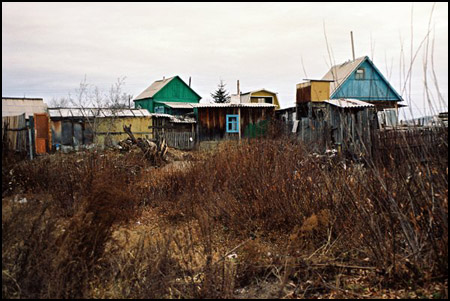 The feature on Light Journeys this month has got me 'going back' in much the same way that my moment of clarity with books a few weeks back had me looking with fresh eyes at the familiar.
So I jumped straight on the brokenbench site over to Therese's pictures and opened the North by Land work. Sheeeeeeeeeet – there it is, things completely forgotten in the vague 'edit' that is my memory. Strong photographs – amazing little snaps that speak louder now than what I remember when I first saw the work.
And I guess that is what I am rambling about here… the act of going back to the familiar, to the pictures and work we cherish but don't necessarily pay attention to (or have reduced to a shadow of their glory) is a wakeup call. Suddenly there are stunning pictures there in front of you (they were always there!) and you're head is spinning from the realisation that you're first 'look' was just that… neither comprehensive nor well formed.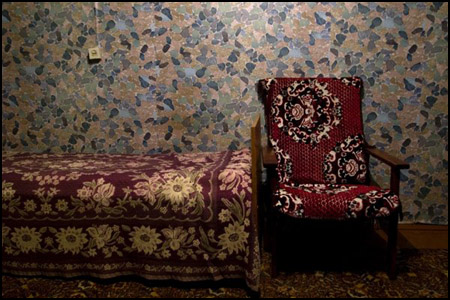 Photography allows us to make substantial amounts of 'finished' work with speed and surprising ease… and large edits of work allow these pictures to speak to each other, to inform, to lead us from spot to spot.
Going back is going forward, it is refreshing, it is new.
The 'others' have so much to offer.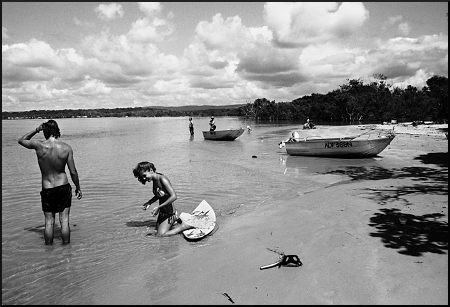 The wonderfully talented artist Therese Harrison is featured on Light Journeys this month. The brokenbench peeps are just getting on with it, and I am always stoked to look at what they're doing – it just keeps my head in it! A celebration of pictures.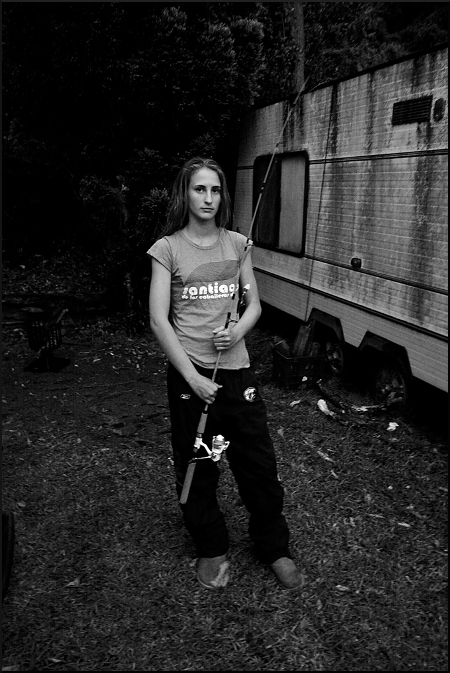 The photographs featured are from Eight Knots, an incredible look into a large family scratching around in the magnificent coastal areas that many Australians simply take for granted. Taught skin, muscle, twisted scrub, torchlight, salty hair and the smell of cooking fish in a mosquito filled dusk. Fantastic.
Light Journeys is a great place to keep an eye on. It's a celebration of Australian women wielding the camera. Mentioned before here on KP – we're just telling you all to get over there!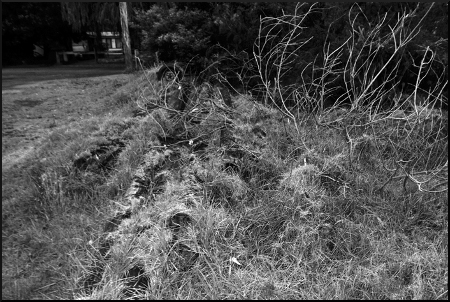 People people people!
Mayu the Infamous is speaking tonight at the Art Gallery of NSW.
She's speaking to the photography of dancing – something she is deeply passionate about (and truly talented at!).
Get on down to the AGNSW! Say a big hello to Mayu for KP! I'm stuck in Canberra and am not able to roll to Sydney… bummer.
Asian Gallery (AGNSW) – Thursday 27 July 2011 @ 5:30pm
Link here.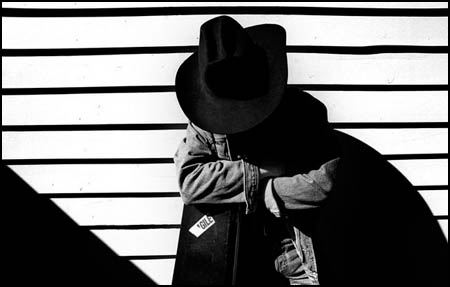 Ah the internet…
Here I am, sitting around smoking my cheap cigarettes and nursing a glass of no-name scotch (could be drano by the taste to be honest), and I decide to see what the blondz is up to.
Well.
When we met up a while back he was working on his new site for commissions and the like (yep, the site that shows the world you're a jack-of-all-trades… and at the same time the site that photographers hate the most).
It's a great little presence on the web. Super clean, easy to navigate – shows you he's the guy to call when you need some pictures made.
And hell… I really struggle with Lee Kernigan and the 'music' he makes… but if there ever was a better photograph made of him – shit I'd be surprised.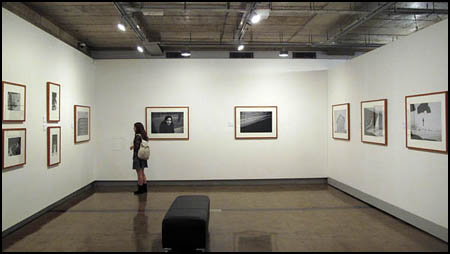 I'm banging on the old oxy bottle hanging in the schoolyard to remind everyone that Sean Davey's work Dogfood & Oysters is hanging at KickArts Contemporary Arts in Cairns as part of New Photography 1.
The show is hanging till 13 August 2011, so anyone within a few hundred km's have no excuse for missing it.
brokenbench is styling it up.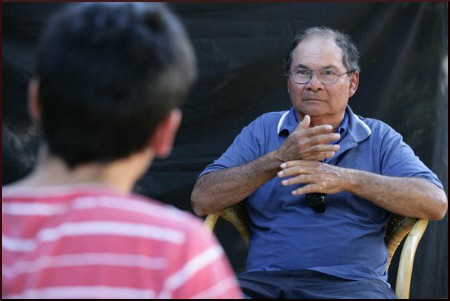 In typical fashion our mailroom boy (we usually wouldn't name him, but this time Hempenstall cannot escape the wrath) dropped the ball and did not pass on the important items.
Mayu Kanamori is in residency at Burdekin Youth in Action (Broome, WA).
As always she's busy, engaged and working with people from all over to bring her project to fruition.
Don't delay, wait or hesitate, just get on over and see what they're all up to.
www.broomeyouarehere.wordpress.com/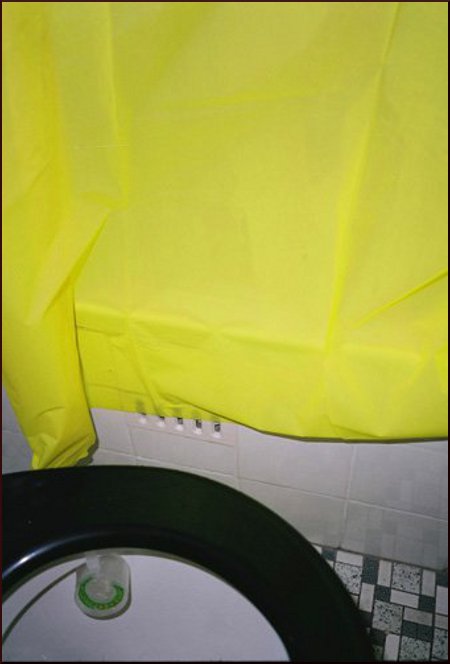 Spiro Miralis of brokenbench fame has rocked out with a new body of work: Animal.
There has been talk of this for a little while; hints, whispers, rumour, carefully orchestrated department leaks and Assange has even released a statement saying he's got all the negs and is threatening to show the world!
Either way there are exciting things to come with this work.
Spiro's been bold, leaving the camera in its native vertical format and belting away with direct light and punchy colour. The ruffled bed pictures keep me staring for a long time.
Get over to the brokenbench site, and stay tuned for more.