Dirt on hands, sun on back, watering can by side, shovel and fork at the ready.
Go forth and ready the place for warmth and growth… prepare that vegie patch… ready for harvest and long evenings enjoying the bounty.
Yay that winter is starting to slink away… maybe (I've been warned Canberra often turns bad again just before the summer… we'll see).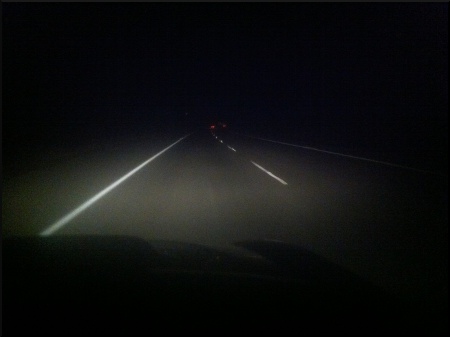 Did an honest day's snappin' and retouchin'… then jumped in the little blue beast and hauled into Sydney to liberate an old Kennett… and jumped straight back in the car to return to the nation's capital…. so around 600km down for the night and now it's time to relllaaaaaaax and eventually get some zzzz's once all the uppers have worked their way outta my blood.
Hope everyone has a good weekend.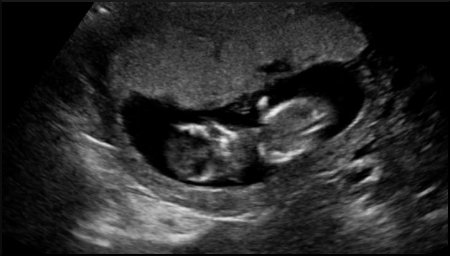 Spring has arrived and the Missus and Grommet have headed off for adventures up north with family so I'm sitting on the back step by myself… the mornings are still tragically cold… the backyard looks like it's been hit by a bomb… the house needs more work than I know what to do about… pictures are keeping me busy busy busy… and we're expecting another little monster who'll turn up in the later part of Summer 2013. Wonderful to have spent the last four or so months with that little quiet excitement and trepidation in the guts… all part of it I guess.
Good times. Busy times. Good times. Just gotta keep my head above water and dog-paddle furiously in something resembling a direction towards a distant shore. Doesn't really matter if I get there.

Tonight we've got a blue moon… second full for the month… not 'rare' but certainly not common.
So if ya got time and feel like stretching your neck for a minute then a quick look up (while standing in the fresh air) is in order.
Armstrong dies and we get to see it twice.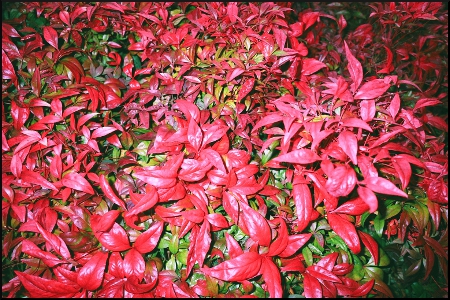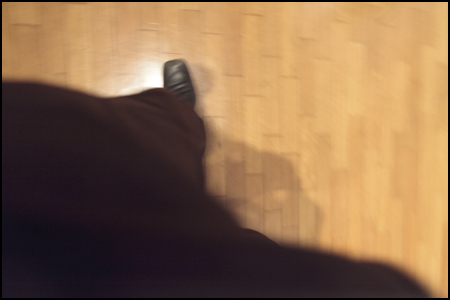 Yep… KP's radio waves have been intermittent at best in recent times… snowed under in Canberra (and neck deep in the political dung that seems to pour out of the capital's fancy grass covered monolith)… so onward we all trek… see you all on the otherside!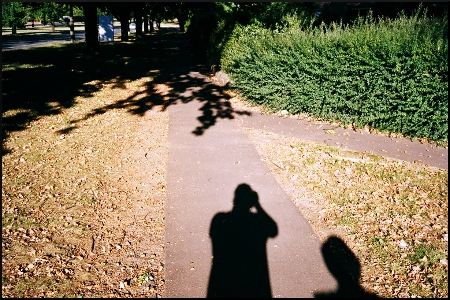 Running around like a blue-arsed fly… concrete trowels and flashguns, insulation sheets and CF cards, stanley knives and birthday presents, jigsaws and pony rides, GPOs and raspberries… not a spare minute to scratch myself (thank god for help that travels and seems to have endless patience and enthusiasm for uncomfortable conditions and slow progress).
Still a wonderful weekend full of the grunt work that helps us all be out snapping pictures.
And an opportunity to spend just a short time with a crew from the Torres Strait as they danced and danced and danced… fantastic.
So it is approaching the point where I crawl towards a hot shower and bed… and the KisimP crew wishes happy days and a productive and exciting near future for all the shooters and scribblers and painters and singers and dancers and welders out there… where ever 'there' is.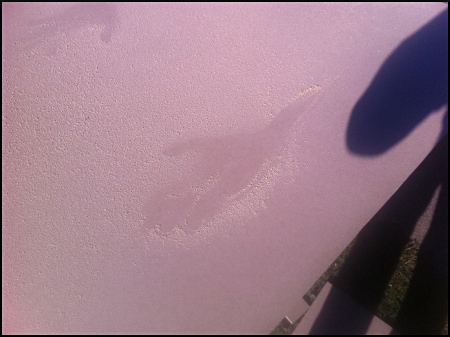 Aching back, tight shoulders, bruised knuckles, sore knees and a cough from the dust… couldn't be happier that we were blessed with a weekend of cold clear mornings and sunny days to warm the bones.
While the move to Canberra from a warmer climate has been a shock to the system… the seasonal nature of the place and the warming belly full of coffee is a gift.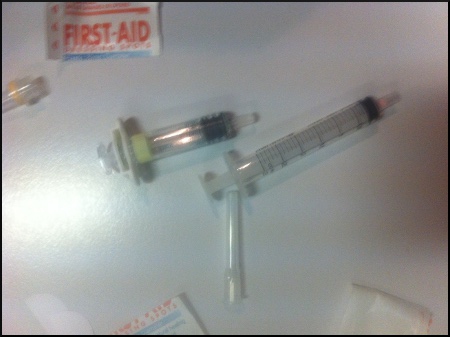 When they're one y/o they have complete recognition of what's happening… who's doing what… and what is in store… so there's no hiding it with songs or dancing…
So as you grip the little arms (and stop the writhing and fighting back) you can see their little widening eyes intently watching the needle as it gets ever closer to that fat thigh…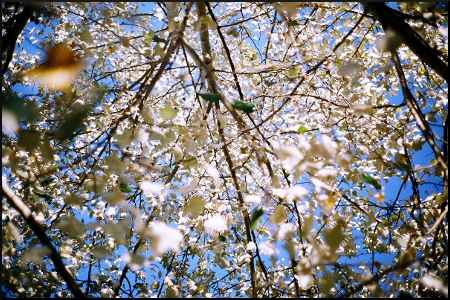 Since wee little Wiggle had his bundai I've been head down bum up with work, projects, chores and 'nest management'… away from the electric monster sitting in the corner and living the good life.
But now I've crawled back into the KisimP bunker, said hello to all my workmates, put my coffee mug in the tea room and punched my time card…
… so prepare yourselves for our usual drivel, the banal and the unimpressive… we aim to underwhelm.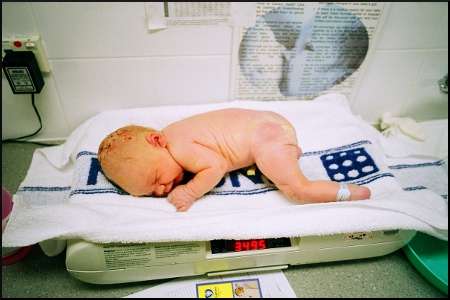 Little man… 12 months ago to the minute (1034hrs) you arrived and turned everything on its head… everything.
If the www exists in any shape or form by the time you're surfing (who can imagine what we'll have by then?!) then here will sit a little snap of you less than an hour old… before your mum had even seen you.
Love to you my boy.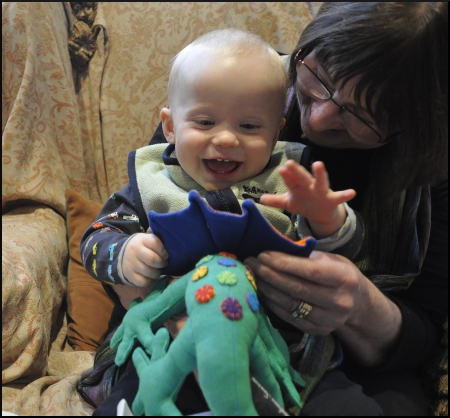 After our little fam suffered through the week with poor health we saw Sunday afternoon turn to celebration with Grandparents, Aunties and Godparents. Pickly got his party a few days before the 12month mark and had a great time playing with all and as always being spoiled (in only the best way).
A magic way to start winter and mark a significant little moment with close family… coffee,  hot food and a beautiful setting.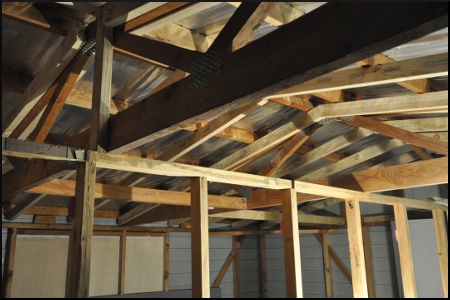 Well the entry of a week ago seemed to set me up for near five days of pain…
Enjoyed the 60th bday celebrations with dad, saw rellos from FNQ and then rolled home late Sunday night.
Monday was great… and then down with a dizzying pain through my head and aches, coughing, lethargy and general "poor me" syndrome. This year has been a right bastard – I'm usually the one sailing through without a sniffle and yet 2012 has been marked with the cold turn in Canberra and me down for the count.
Doctor had a look and figured out inner ear infections on both sides… so strong drugs and time are the cure. Our whole household has been riddled with coughs, dirty eyes, aches and cus for the week… poor us maybe. Finally… today… started getting far better and more comfortable!
But no rest for the wicked… I managed to drive the tip of a 5inch screw into the very end of my finger (dumbest thing I've done in a long time – the moments as you squirm changing the drill to 'reverse' to remove it from said digit are a rather amusing second or two) and generally had a great time banging things together and continuing the process of creating something for myself. Excited and exciting. I'm the single worst DIY handyman out there but at times I seem to really enjoy parts of it.
So whatever you're making out there… enjoy.