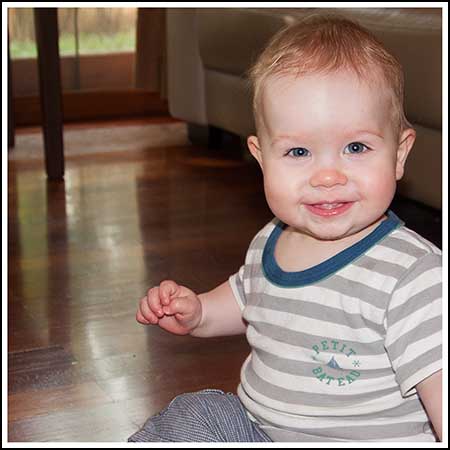 We're out and about today… Little Big Man (yep… that was a Bushwick reference…) turns ONE today! So please be patient in my tardy responses on any matters… not bothering with phone, fax or letter for the next 24hrs.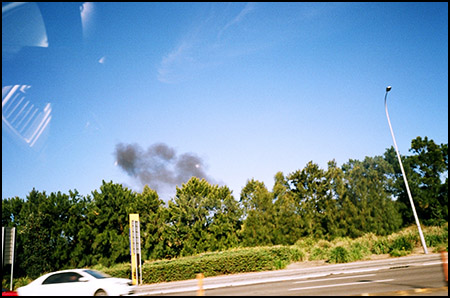 It's been a big year… plenty of things on the ol' plate and we've managed to crawl our way through… so raising a glass to the time gone… thanks for the bruises and the smiles.
And here's best wishes from KisimP HQ to the rest of the world… may the coming year hold adventure, tears, joy, laughs, good meals and a bit of sun and salt water for  you all.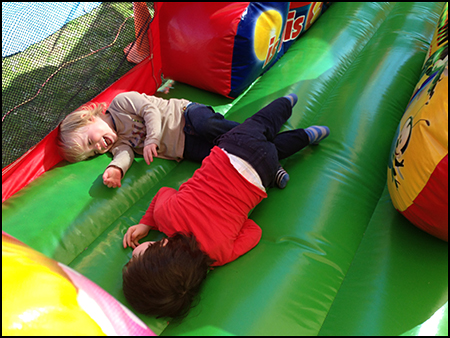 I have had what I can only regard as a few (brief) moments of clarity in the last few months (they were perhaps just minor strokes). Points at which I have had many things stripped from my vision and I have had a chance to properly consider what I hold important and central to my current existence. Various current efforts and undertakings have become far more 'simple' – whether this can be considered positive is for time and others to properly judge… for me at this point it is most important to simply continue.
The joy so easily seen on Freddy's face last Sunday must be a point from which I can again wipe my eyes open and look.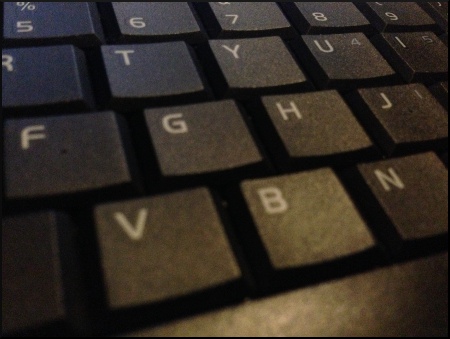 Aaaaaaaaaaaaaaaahhhhhhhhhhhhhhhhhhhhhhh!
For all of you for whom the written effort pours out without too much pain… count your blessings, thank your lucky stars and know that the Lotto ain't coming your way because you've cashed already.
Oh for a thousand monkeys with a thousand typewriters and the time to let them write this son of a b!tch…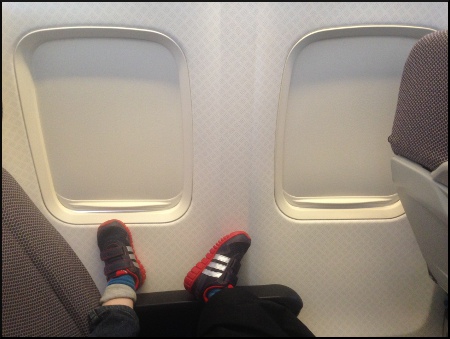 A lot… a whole lot to be learned from the little ones at times… maybe sometimes we just got to put our feet up a little and recharge in preparation for the whirlwind to come.
So here's hoping you all manage to find a little space to throw your sneakers up and close the lids for a rest before blowing the doors off.

Landed back in Canberra this afternoon minutes before the dinner bell rang for the two grommets… so now a few hours later the lights have been dimmed with the monsters asleep (oh a big day for them), the creaky floor boards are somehow avoided and my mind drifts back to the short time just spent up north (as the cool dry season winds made sleep on the coast a delight). Surrounded by family and land that holds history going back generation after generation… the dirt itself and the timber growing out of it could tell me stories if I stopped walking, tipped my head and  listened just that little bit harder.
That's the little beach (above in the sketchy phone snap) where mum went as a child to escape the damp tablelands for holidays down in the asbestos humpy with the family… where Dooley rowed his boat and where Jack built the bunker on the hill… and now where mum and dad have made their home for years to come… where my boys sit in the sand digging holes and squealing with delight… where I quietly stalk about with a camera snapping pictures of a scrubby coastline bordered by the tepid inshore tropical sea full of jellyfish and the occasional pukpuk… gorgeous.
Most people wouldn't note it as anything out of the ordinary around those parts… but the place means the world to me.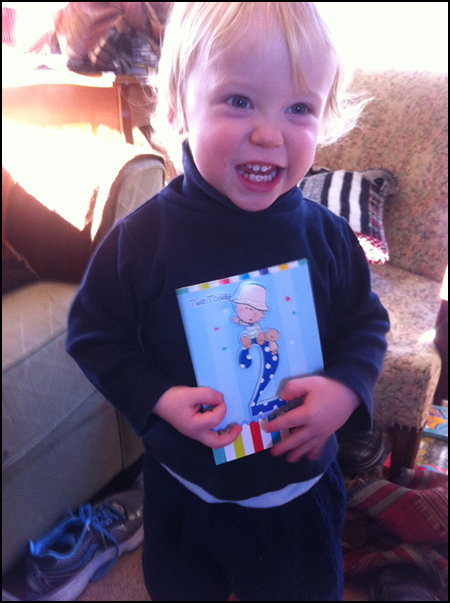 Yesterday was a glorious morning and evening full of a lot of giggles, laughing and excitement. Unfortunately I couldn't get the whole day with the boy but I've heard that there was cake and a session in the sandpit that was a highlight.
So happy birthday Piggly! Just two years and you're a classic. No doubt this weekend will be adventures and running and screaming with joy.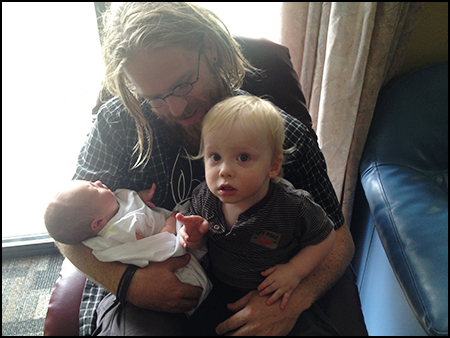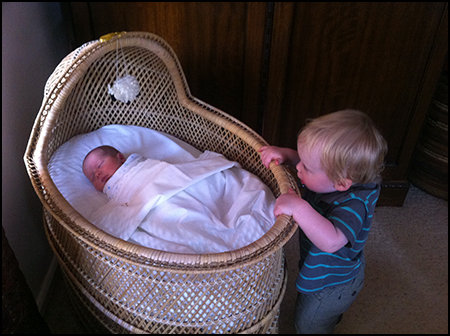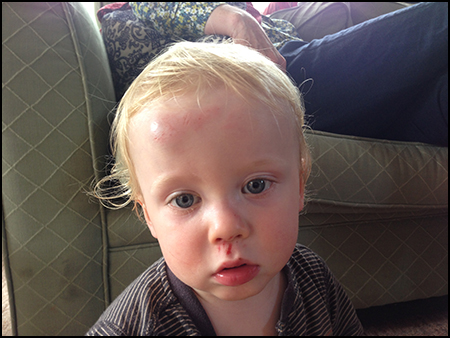 It's been a heavy week for little Fred and he's come through like a champ… with a few speed bumps as can be expected.
The arrival of Alex has been a shift and Fred is eyeing him off from across the room and occasionally giving him a kiss when the mood strikes.
But today he came home early after ploughing into the concrete with his face (no doubt it all came about through wild hysterical running, throwing of a ball and general fun until gravity kicked in).
Don't worry little man… it'll all come good.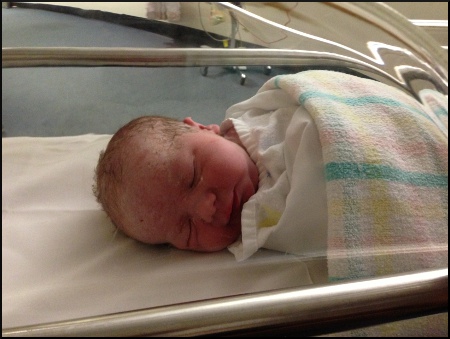 Alexander Betts Hempenstall arrived on 14th February 2013. Four kilogams and half a metre in length.
Mum and bub are doing well… Fred is getting used to the idea… dad is his usual scruffy self.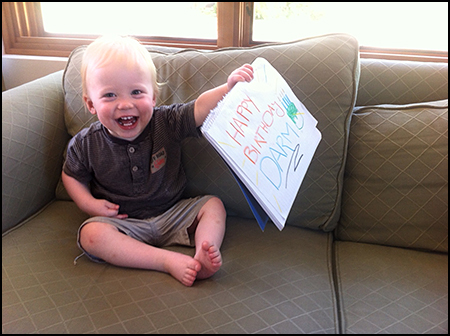 Little man is sending a big HAPPY BIRTHDAY out to a good mate of his… so the crew here at KisimP thought we'd join in and send big birthday cuddles and wishes a few hundred kms to the north… see ya soon!!!!!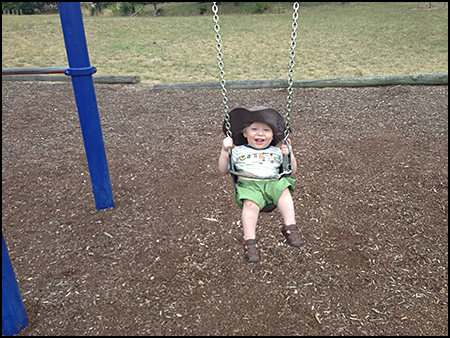 Oh little man… they send you home from Koalas coz you're a little rashy (oh the shame!)… but not to worry… and then you decide to kamikaze straight out of your cot and give your mum a good scare with all the blood and howling… seems you're in the wars at present… but not to worry: the long weekend will set things right!
So we were hoping that my boy had avoided my 'talents' and would make something of himself… but this morning he pretty much proved the apple doesn't fall far from the tree!
So in homage to Aphex Twin he stood proud on that seat after finishing a snack and went at the glass with hammer and tong… well done young bloke… well done.