A piece ran a while back that had quite an affect on me… it was widely acknowledged, pointed to, discussed and read again.
It knocked me over… not with the content for it is familiar… but with the clarity, the forceful directness and the weight that the author brings as victim, participant and commentator.
So this is simply another step in that ongoing (and much needed) discussion… me pointing to it again on ol' KP… so I encourage you all to send it around to more peeps… to keep people talking.
Read The Monster Myth here.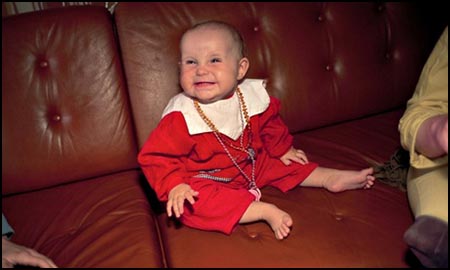 For the third instalment in Our Trilogy of BigNames and articles on the Web… KP is going to latch on to Nan Goldin speaking with Sean O'Hagan from The Guardian…
It's a decent long piece where they go a little wider than The Ballad of Sexual Dependency (not too much wider)… but a whole lot further than most…
So slip on over and have a look.
Find it here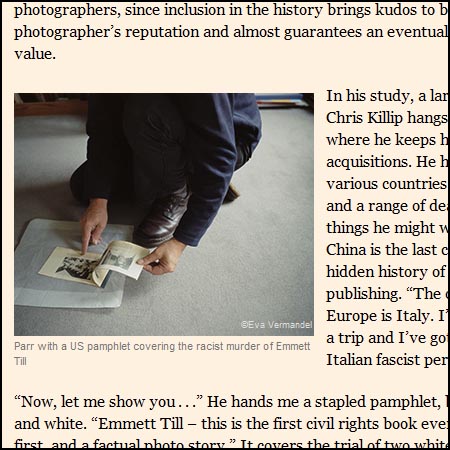 Martin Parr took the Financial Times for a quick sticky beak into a few of his collecting habits… this is fun…
See here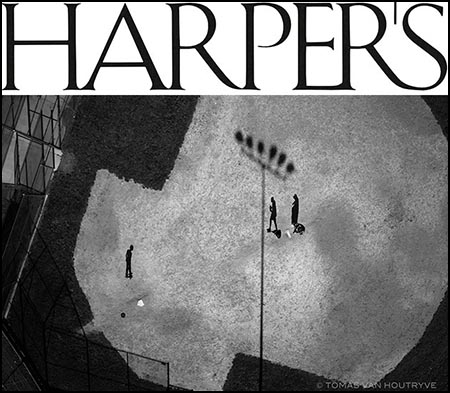 Harper's are running their largest 'photo essay' since their inception 160+ years ago.
Tomas van Houtryve of VII flew his little drone up into the sky and snapped and snapped and snapped…
Tomas van Houtryve bought his drone, a small quadcopter, on Amazon.com, modifying it to accommodate a still camera and a system for transmitting video back to the ground, a greatly simplified version of the satellite uplink that connects Predator and Reaper UAVs overseas to their pilots in the American Southwest. Van Houtryve flew his drone over the very sorts of gatherings that have become habitual targets for foreign air strikes — weddings, funerals, groups of people praying or exercising. He also used it to photograph settings in which UAVs are used to less lethal effect, such as prisons, oil fields, industrial feedlots, and stretches of the U.S.-Mexico border. As unmanned aircraft become ever more pervasive, van Houtryve's images engage with the changing nature of war, of privacy, and of government transparency.
Nine months after Congress delivered its mandate to the FAA, a strike in northeast Pakistan — one of more than 300 ordered in the country since Obama took office — killed a sixty-seven-year-old woman picking okra outside her house. At a briefing held last year on Capitol Hill, the woman's thirteen-year-old grandson, Zubair Rehman, spoke to a group of five lawmakers. "I no longer love blue skies," said Rehman, who was injured by shrapnel in the attack. "In fact, I now prefer gray skies. The drones do not fly when the skies are gray."
Check it check it check it:
Been doing the rounds for a long time… and still makes me grin.

The shit-show that is offshore processing has created anger, heat and frustration since its inception all those moons ago… the Pacific Solution (MkI and MkII)… the Malaysian Solution… the Timor Leste solution… the Cambodian Solution… solutions solutions solutions by the two major Australian political parties.
And now the Manus riot… but it is the weird "PNG is such a violent, uncontrollable place" that has really got me a bit bemused… to think there are people drawing that thread out of all this…
So to take a side step KP will just pause on the case of a man who was killed in the UK by G4S in 2010 (G4S 'had' the Manus contract – start looking around on G4S and start weeping).
Jimmy Mubenga was held down by three men working for G4S inside an aircraft sitting on the tarmac at Heathrow (he was being deported from the UK). They held him for more than half an hour in a position that killed him due to asphyxia. Witnesses heard him at times pleading for it to stop. The inquest found it was an "unlawful killing" by jury verdict. None of the three men who killed him have been charged yet.
Outsourcing cruelty is big business.
*edit: 20th March 2014 – charges of manslaughter have been brought against the G4S guards.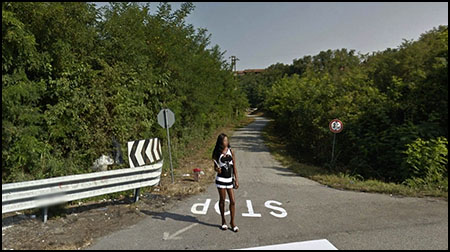 Sean O'Hagan has written a beautifully direct piece for Photoworks.
He has walked the tightrope and done it with light feet, gently balanced arms and a sly grin mixed with intent and concentration.
"We are now living in a world where photography is constantly conflated with the photographic and that this has ramifications beyond the purely semantic, not least in the question: what makes a good photograph?."
I can only encourage everyone to click here (or on the picture above) to be sent directly to O'Hagan's essay… otherwise below to start at the beginning.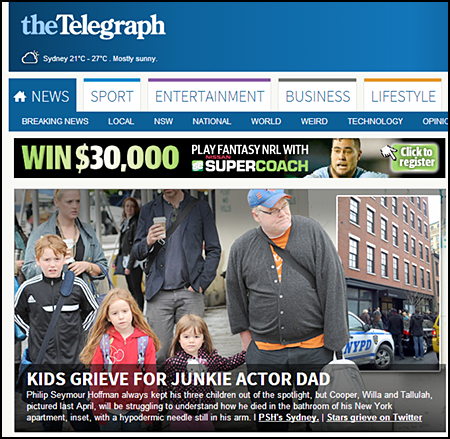 I checked twitter early this morning and was confused about a few people a touch upset with the Daily Telegraph (a Murdoch tabloid in Sydney, Australia)… it's not an uncommon thing… the Tele is known to aim straight at emotive response and binary language… so I went looking… and now I know what they're angry about.
It's a shocker of a headline… and that's all.
Many people need to remember (and truly come to terms with the fact) that being offended is not reason to censor, banish or forcefully remove (there seem to be a few random comments from the 'left'… and that astounds me)… it's reason to not purchase the thing or to cancel subscriptions and to loudly denounce the work with your reasoning and own opinion and to debate the qualities of the thing in question… for if people get on this lynching train again we're playing into stupidity… and let's be honest that 'the charge of offence' has been aimed squarely at any number of artists and organisations (and to be pointed – many photographers… Serrano, Mann, Henson… and on it goes) in an attempt to claim criminality, moral destitution or to in some way agitate for the removal of public funding.
So let's all just calm down a touch and engage with it rather than shout from the castle walls. Some of the "the ABC wasn't this bad" comments are equally silly and useless and turn this into some sort of partisan debate. It'll just turn the next fight over the next Piss Christ (for there will be a 'next one' as surely as there will be a sunset and sunrise in the next 24hrs) will have the two parties simply swapping stances…yawn.
"KIDS GRIEVE FOR JUNKIE ACTOR DAD
Phillip Seymour Hoffman always kept his three children out of the spotlight, but Cooper, Willa and Tallulah, pictured last April, will be struggling to understand how he died in the bathroom of his New York apartment, inset, with a hypodermic needle still in his arm."
Opiates have taken many talented people away from us (Whiteley, Cobain, Staley). Opiates have destroyed both the Resilient and the Vulnerable. Opiates have been the conduit or enabler for stunning creativity (Burroughs) in amongst fuelling the stunningly foul and selfish stupidity (Burroughs). Opiates have eased the suffering of the frighteningly injured and the terminally ill. Opiates have been the haven for many away from their torture. Opiates have been the plaything of social settings and the foundation of commercial movements (thank you heroin chic for all the silliness). Wars have been waged on opiates, against opiates and have at times been largely funded by opiates.
This creative life and lonely death does not deserve such an infantile headline… in fact, more importantly… who would (or could possibly) deserve such a thing?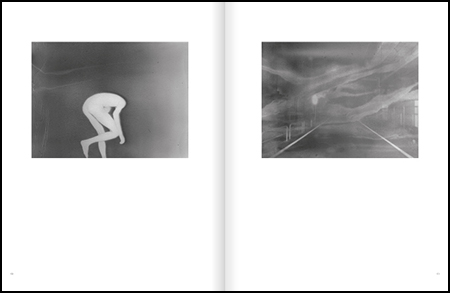 The new issue has dropped – pictures pictures pictures. I don't know about reinventing the medium but I like looking at what people are up to.
Unless You Will has been chugging along for a good bit of time releasing a heap of big issues (well… twenty nine to be accurate…). Romano should be proud and congratulated.
So as always KisimP is urging you to scurry over and get the new issue!
You can find it here.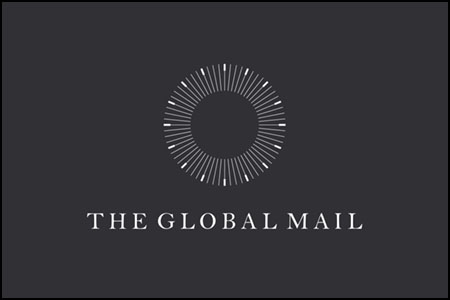 It hurts a little to hear that The Global Mail is now in very serious trouble. While it has hit a few pot holes along the way and lurched a little at times the thing has been mighty refreshing and came at the right time… it has truly led the way for a number of other online publications (that support long-form journalism) to begin to flourish in the new landscape.
Still the market is what the market is… and it seems the market may have spoken barring a miracle.
Read a little here.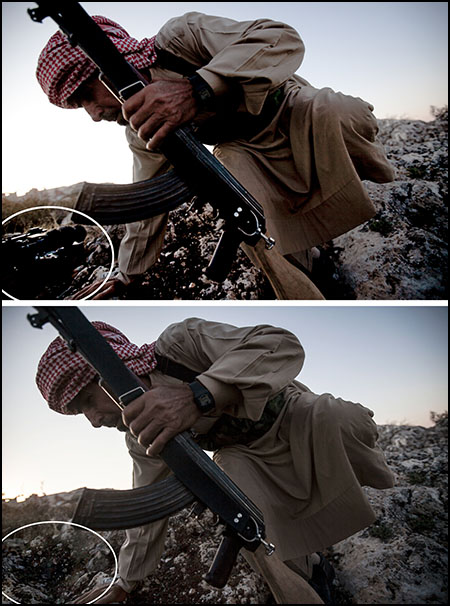 Much hand-wringing and tut-tut-tutting has been going on in the last few months… and the photojournalistic endeavours in Syria have been at the centre of quite a bit of it.
I stand very much outside this: I'm not, and have never been, a pressie. It is not a world I know or understand. And I have zero understanding or experience of combat (rather than the exploratory small arms and mortars that are far more random and occasional).
So this little entry kinda just points to some happenings that people are steaming out the ears over… but for which the answers should be far more layered than many of the questions that have been pumped around.
Firstly the death of Molhem Barakat… the now infamous 17 year old who was filing with Reuters (and the back and forth that has erupted over responsibility, freelance vs employment, activism and professional association). It's a tragic story that deserves a little of your time… simply to run the thing through your head. Given all the wider noise about the changing dynamics within various media delivery platforms and the goliath-like Services distributing pictures in hundreds/thousands of different markets… well it's time to just pause.
DuckRabbit is always a good place to start… you can spin out from there: here
*edit: Greg Marinovich did write a lengthy piece on it in December… a valuable contribution amongst many. Read it here
The second is the more recent fight with AP removing a freelancer from their feed bag. Narciso Contreras removed his colleague's video camera (see here) from a picture he filed (in breach of AP's code), admitted it and paid the professional price on that relationship. It was truly dumb to do what he did.. and wrong… but the vitriol that has been bandied about has at times been so venomous that you almost want to fight back for the side you wouldn't ordinarily choose…
*edit: Disphotic has a lovely piece here
So in these (what should be) complex discussions and conversations that should reach far wider than the single tragedy and the clone-tool-hoohaa… we can only hope for reasoned and considered minds to enter the room and for this to spawn something else. The Enemy has launched.
It has big claims, a big agenda and a lot to live up to…
The Enemy is a conscious incongruity—an online journal that, by necessity, shares a platform with what its contents will most often criticize: a culture's increasing brevity of argument, social media that breed acquiescence over action, and hegemonic monitoring of tastes and transactions. Nevertheless, we attempt to begin a dialog through the presentation of positions both seemingly commonplace and aggressively countercultural, and we hope that as a noncommercial project, independent of either academy or sponsor, and absent any social media tools, we can offer a spectrum of voices and views beyond the mainstream and the market-stream.
… this could be interesting.