I've gone back and started a new edit on some Bougainville work from 2007. The original edit has gone into the burn box (again), and now I'm looking at the contact sheets, digging around with the magnifying glass and marker.
Soon the negs will be loaded into the enlarger and I'll bumble about in the darkroom, spilling chemicals and making a grand old mess.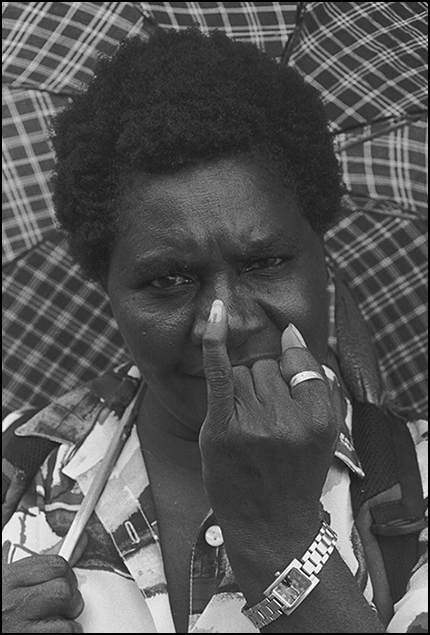 The ability to balance projects nearing completion and those new undertakings that require attention as they gain momentum is always a tricky juggling act. The task of making the decision to stay out in the sunlight pushing the button or to retire to the darkened room to see the fruits of the effort haunts us all.
The boxes of film ready to be processed, proofed and edited versus the opportunity to make new photographs, to be out talking to people, seeing things not seen before, revisiting old friends and familiar places to photograph with renewed energy.
Let alone the non-stop effort of getting your pictures out onto people's desks, under their noses so the prints don't lie in a box under the bed for the next 50 years.
I simply need to find more hours in the day…. and to stop whinging.