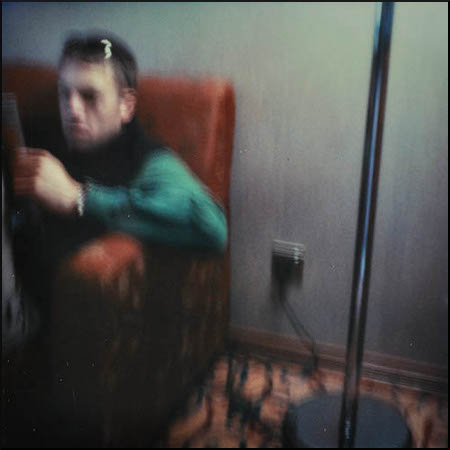 After an extended hiatus Instant Pictures has made it back onto davidhempenstall.com… poor old instant piccies… neglected and relegated… and yet the little taka I sometimes turn to in quiet moments for a look.
Anyhoo if you can be bothered… click on the picture above for a peek if you're not bored of it already…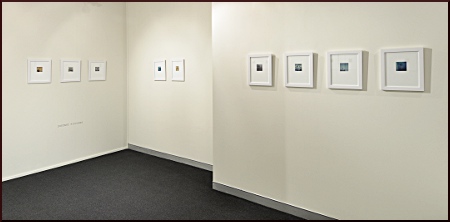 It's been a great month long show at the Kaori Gallery in Canberra – but alas it is time for Instant Pictures to fall from the walls.
The space that Michael Cammack directs is just superb. It's a wonderful little alcove and Instant Pictures sat beautifully within the gallery. I feel quite positive about I.P's first public hit out, a group of pictures that I've held pretty close for years now, not pushing to put it out there with any gusto.
James Webster of Sign Installation Services made some beautiful wall text that was wonderfully sympathetic to the 19 small prints. His strong experience and advice were key to finishing out the quiet, stripped hang. Such a little thing that truly provided an anchor for people coming into the space for the first time.
So now Instant Pictures slides back into its hidy-hole, the little prints back into their box, ready to be laid out on a table and seen in their original format again.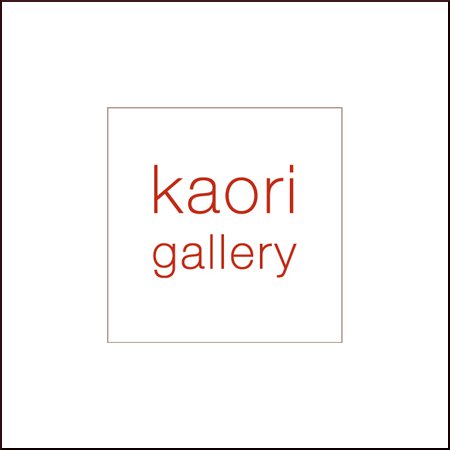 I've been quietly working away with Michael Cammack, the Director of the Kaori Gallery in Canberra, on a hang of my little polaroid prints known as Instant Pictures.
And after a few hours last night of holding tape measures just right, making little pencil marks on the wall, drilling, screwing, spak-filling and painting… it looks like the little snaps will do just fine up in the gallery – a change as this work has only existed in its little clamshell box format up until now.
So it's sitting there waiting for the masses to pour through the door, to ogle at the work, to giggle and point, to walk away shaking their heads (or desperately calling their broker in order to secure the purchase – hah!).
Install pictures to come.
29 August – 24 September 2011
Kaori Gallery
Cnr London Circuit/Hobart Place
Canberra City, Australia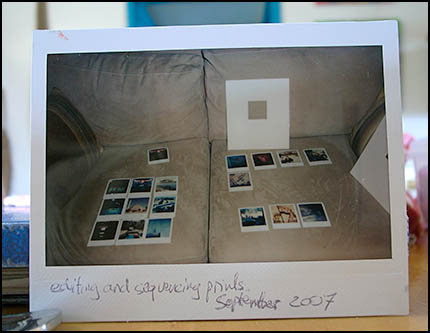 A day of stripping things, throwing out unnecessary articles and going through draws discovering little gems and memories stuffed in envelopes and film boxes.
The three people who read this journal might know of my relationship with a resident in my darkroom (the resident being small and sneaky)… I came across another one today, a beauty of a scorpion wandering about, tail high and pincer proud.
Must continue, a long night ahead.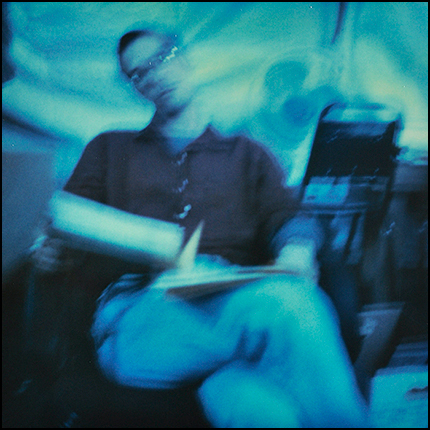 This is a picture of my good friend David Hines. I haven't seen him for years now, and we infrequently trade emails, usually just full of abuse.
Hines is a big brain, would by now have his doctorate, is a compulsive reader and general trouble maker. I got on well with him when we worked together in Iraq, even though our outlook differed substantially on many things.
The portrait of Hines is from the group of photographs called INSTANT PICTURES.It is a small body of work, only 19 prints, that was born from the same working habits as CAMP SLAYER. But unlike SLAYER, INSTANT PICTURES is a project that wanders all over the place, a diary of sorts, photographs of people, places I lived, random junk and even (gasp) a self portrait (accidental! I bumped the shutter as I was lining up something else).
I've rambled on enough, I just needed the excuse to post the picture of Hines. I really love the fan over his left shoulder. The photo's all blurry because I can't hold cameras very still and wasn't smart enough to use a flash or tripod.