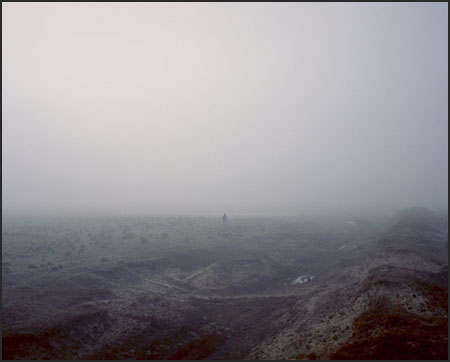 WVDV is opening tonight at the Colour Factory as part of the PhotoBook Festival down in Melbourne. Best of luck for the evening of fun!
Get there if ya can… be well well worth the visit! 6-8pm for the party this evening!
The Colour Factory
409-429 Gore St
Fitzroy, VIC, 3065
03 9419 8756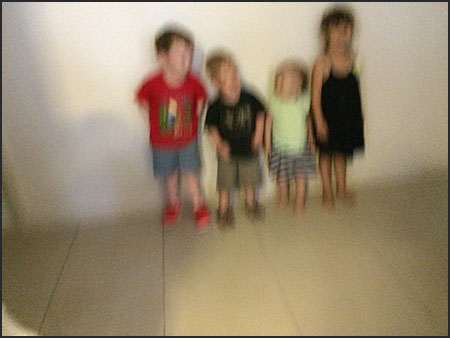 It's been a fast paced few weeks.
I grabbed the two boys and crawled into a plane headed for Australia. Yangon-KL-Darwin-Gove-Cairns… the little tackers did well not to freak out and go bezerk.
Darm's birthday (surprise) was the scheme and it worked a treat. So we went up and down the hill to the beach, enjoyed the sunshine and ran around like lunatics. Good times.
Just landed back into Yangon last night with the monsters and after a few hrs sleep I'm about to get on a flight in an hour or two for a trip up north on a little commission… so will be off the radio for a while.
See ya all on the return!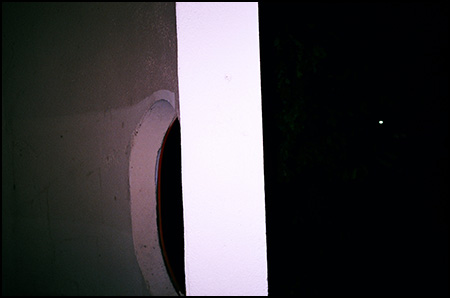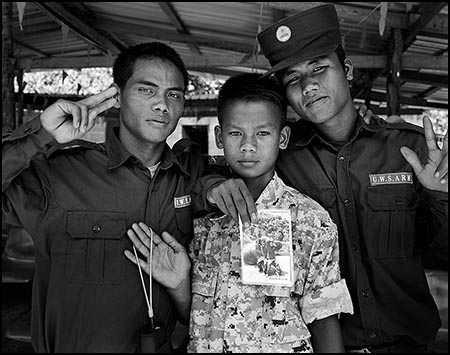 Climbing in to a flying metal tube for the better part of a day and a bit…. yyuuuuccccccckkk….
Looking forward to the sunshine and the fresh air and the shower and the ability to stretch my legs around the block at the other end….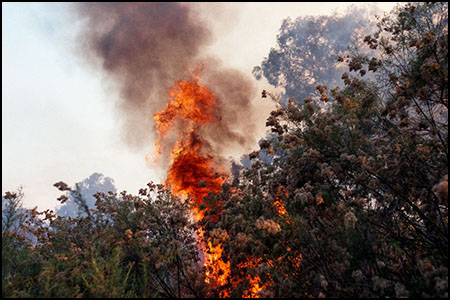 I crossed paths with Hladky over a beer a while back – he sketches about with that Flemish Creep and they seem to cruise on pretty sweet roadtrips; looks like good times all round.
It's interesting to see two photographers mining the same landscape (at the same time)… the way a shared patch of dirt comes together in their own arrangement through personal prejudices and preferences.
Anyhoo… Hladky has put up a new body of work on his webbly site: Backwoods
Well worth having a sneaky look at.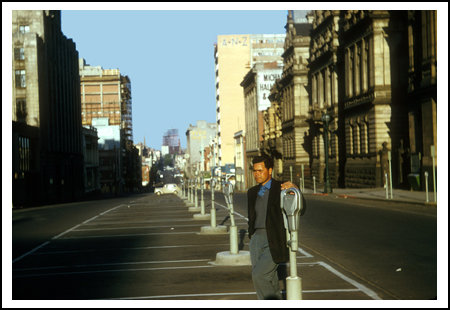 The MGA down in sunny Victoria has a pair of shows running in to towards the end of the year that I'd love to see.
"Bad Aboriginal photography
Bad Aboriginal photography is an exhibition of cheeky work by three Indigenous Australian artists: Brenda L Croft, Destiny Deacon and Tracey Moffatt. In different ways they each venture into the badlands of social etiquette. Croft speculates about her father's mysterious past, Deacon makes fun of Aboriginal stereotypes, and Moffatt finds entertainment in personal trauma. With a sense of mischief and humour, these artists explore the underbelly of public history and personal memories."
and…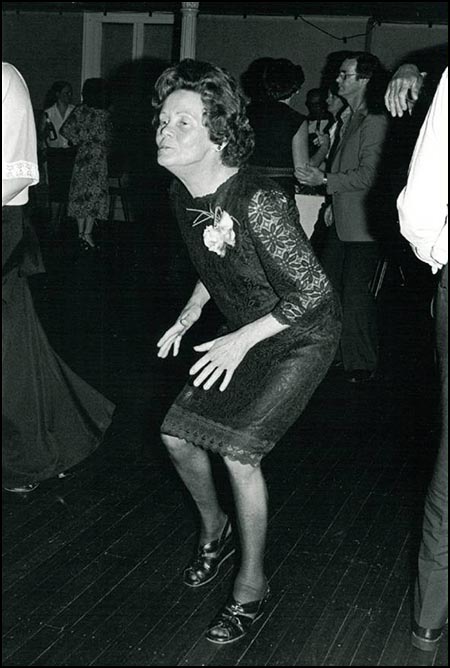 "Photography Meets Feminism: Australian women photographers 1970s-80s
During this period of the late twentieth century, photography helped feminism and feminism helped photography. On the one hand, feminists used the highly informative and accessible medium of photography to raise awareness of critical social issues. On the other hand, photographic artists embraced feminist themes as a way of making their practice less esoteric and more engaged with contemporary life. This productive exchange between feminism and photography fostered a range of technical innovations and critical frameworks that radically transformed the direction of visual culture in Australia."
Would love to see the feminism show to see how it is dragged together on the wall and the curatorial/historical hand in it.
Anyway… for those within striking distance… it's all there for you!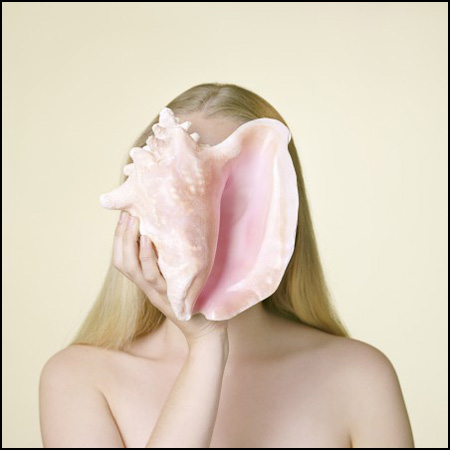 Petrina Hicks took the Bowness earlier in the week! So congrats to her… no doubt it'll assist with further pictures, further effort, more for us to see.
From the MGA site:
"One of Australia's most established photographers  Petrina Hicks has won Australia's prestigious photography award, the $25 000 Bowness Photography Prize.
The Director of the National Portrait Gallery of Australia, Angus Trumble announced Hicks as the winner of the Bowness Photography Prize at a cocktail party at Monash Gallery of Art on Thursday 4 September 2014.
Petrina Hicks's winning photograph Venus 2013 from the series The shadows  is an alluring and symbolically rich picture. As with many of the Hicks's works, Venus is at once a beautiful, archetypal and complex image.
In Venus, Hicks references mythology and art history to explore representations of women. The artist presents the viewer with a portrait of a young woman whose face is obscured by a conch shell.  For Hicks the conch shell is 'symbolic of fertility across many cultures', and her portrait of Venus stretches back to some of human culture's earliest images of women."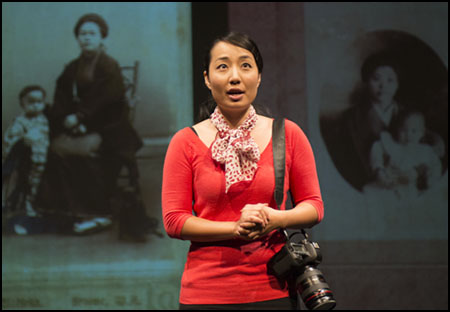 Mayu's huge effort has landed and has a big run of dates all over the country… big R.E.S.P.E.C.T sent out for following this… for chasing it and for digging… I remember when the early stages of the effort were coming together… and now it has come to flower.
Put it in your diary. Don't miss the chance. Get along for an evening!
From the Performance4a site: Japanese born Yasukichi Murakami arrived in Australia in 1897 and became a photographer, entrepreneur and inventor in Broome then Darwin.  In 1941 he and his family were arrested as enemy aliens.  Their belongings were impounded, and his photographs were lost.  Murakami died in internment. 
Contemporary photographer and performance maker Mayu Kanamori tells the story of her search for Murakami's photographs in a new work combining photographic projections, video, narration, music and performance.  If photographs are moments frozen in time, then Murakami, the performance, unlocks those moments with the warmth of memory, family, humour and truth.
Find Mayu at her website: www.mayu.com.au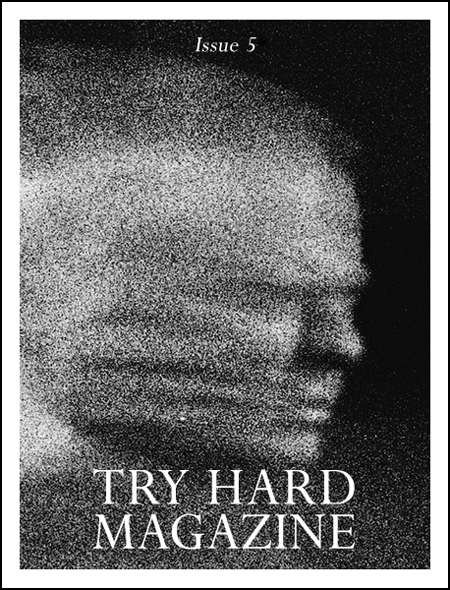 Try Hard Magazine has just launched issue #5… full of piccies and jewels to see. With Parke's 'god' pictures on the cover it's very enticing to peek inside.
Tip of the hat for staying the course… as KP has commented before… it must be a challenging and frustrating effort at times.
A kickstarter campain has also been launched… so if you're into those programs then there are some wonderful things to be acquired through donation! Books, prints… and a pretty little tote bag…
Ready.set.go!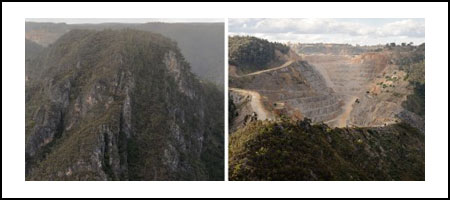 The Bowness has come around again!
Some familiar names in amongst it all… of course the scruffy snapper Conroy is in the mix again… deservedly so!
I usually tune in each year and see what is happening at the Bowness… always interesting as it's usually quite a diverse short list. These last few months with the travel and other pursuits has meant I'm well and truly late to the party (but that's never stopped ol'KP from mentioning something… we've never been on the cutting edge or the breaking news cycle!).
So best of luck to all involved! I hope the show is a beautiful thing on the wall and that you're excited.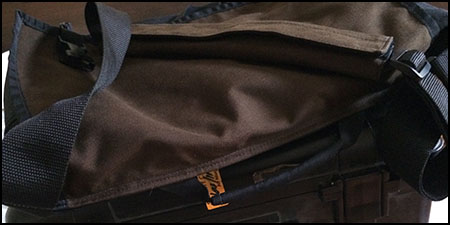 Not a hangover case of village belly or anything that exotic… still just a little annoyed about my bag disappearing off into the abyss on the flight out of Yangon last month.
It's only 'stuff' and can obviously be replaced… but it's the annoyance of losing the satchel that carries my doubledarks off my hip just right… of not having the new microphones in the AROB (coz it woulda been sweet to use em on this last trip!)… of having to buy a bunch of clothes to replace those lost (coz really clothes shopping is the last thing I enjoy).
There. My blog. My space to whinge. Them be the rules.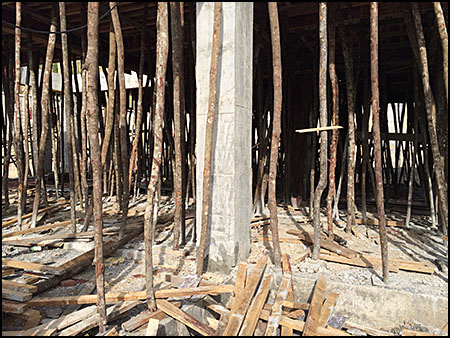 I guess it's ridiculous to talk about losing time through wasted effort… it is used in equal measure whether sitting on the couch or splitting the atom.
But missed events or circumstance through choice sometimes hurt. I've landed back after only a short period of time away from the boys to find them both changed significantly – I am more aware of (and excited by) the changes due to the period apart and yet feel a sense of loss that I missed the ongoing transition that got us to this point.
At the same time the short trip away out to see friends and stomp about on both new and familiar ground gave me great loads of energy (even if it did beat me up a bit physically… note to self: ya ain't a young pup anymore…).
So raising the peak of my 2nd hand trucker cap to the loss and urgency that 'time away' (from anyone – for it is forever a mode within we exist) brings to our daily shuffle – may a heightened awareness of it drive me to the present.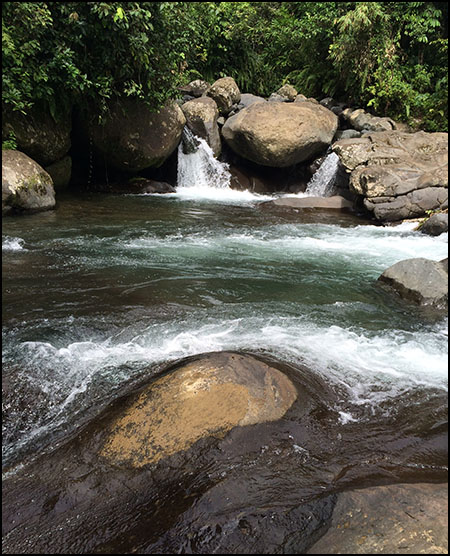 I just (now) landed in Sydney and RAN to the last Murray's bus towards Canberra (thank goodness for the late night Sunday service and only traveling with hand luggage).
Safely onboard with just a few minutes to spare… and I think I'll hang my head and snooze/snore till someone complains!
Been a great trip; it put a lot of energy back in my batteries (or more accurately flattened em out a number of times and cleared out my head a little)… so now it's time to motor along with pictures and more.
Should be in a comfy bed before 2am (me hopes)… looking forward to seeing the two grommets tomorrow!… though no doubt I'll be feeling a wee bit dusty…
*edit: holy shit just landed in Canberra… It's after midnight… clear sky and -3degrees… nasty.