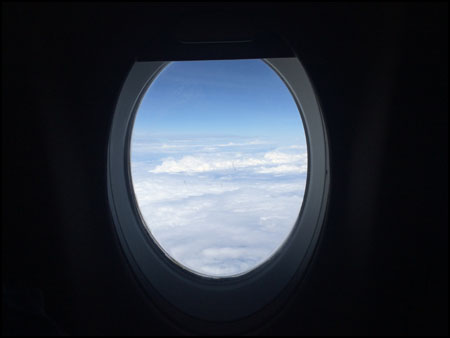 Back into the belly of the flying beast… short stopovers and two kids will be interesting…
Fingers crossed. Be in Yangon by late breakfast local time. Let's hope my luggage makes it this time.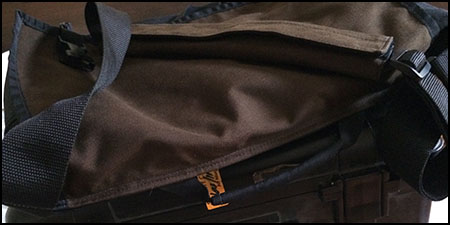 Not a hangover case of village belly or anything that exotic… still just a little annoyed about my bag disappearing off into the abyss on the flight out of Yangon last month.
It's only 'stuff' and can obviously be replaced… but it's the annoyance of losing the satchel that carries my doubledarks off my hip just right… of not having the new microphones in the AROB (coz it woulda been sweet to use em on this last trip!)… of having to buy a bunch of clothes to replace those lost (coz really clothes shopping is the last thing I enjoy).
There. My blog. My space to whinge. Them be the rules.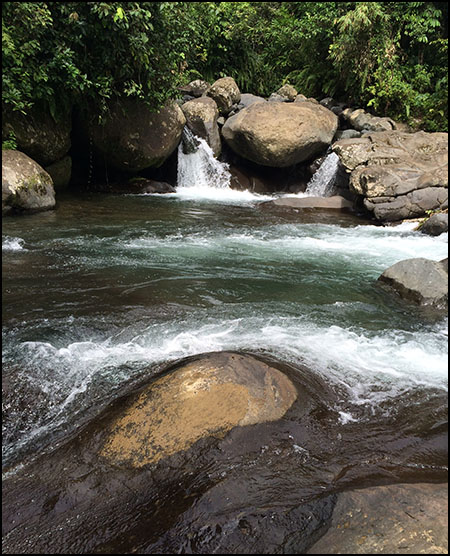 I just (now) landed in Sydney and RAN to the last Murray's bus towards Canberra (thank goodness for the late night Sunday service and only traveling with hand luggage).
Safely onboard with just a few minutes to spare… and I think I'll hang my head and snooze/snore till someone complains!
Been a great trip; it put a lot of energy back in my batteries (or more accurately flattened em out a number of times and cleared out my head a little)… so now it's time to motor along with pictures and more.
Should be in a comfy bed before 2am (me hopes)… looking forward to seeing the two grommets tomorrow!… though no doubt I'll be feeling a wee bit dusty…
*edit: holy shit just landed in Canberra… It's after midnight… clear sky and -3degrees… nasty.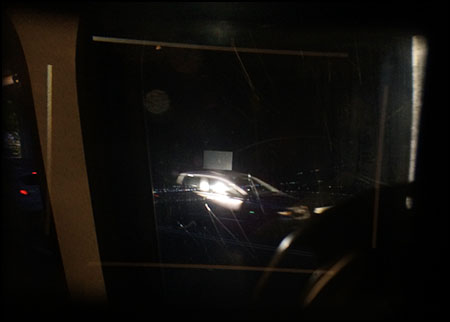 Got in to Sydney in one piece a few days ago… kids somehow did pretty well… everyone a little shabby but otherwise fine…
Except I stood there staring at the emptied baggage carousel just hoping that, as it slowed down, one last bag (that bag being mine) would slide down and deliver me from the horror of spending much more time in the clothes that were stuck to my skin. Unfortunately no such joyous occurance came through… so somewhere out there a duffle sits unclaimed…
On a much more positive note we landed on a superb winter day in Sydney… just glorious… cutting silver light between the buildings, people out and about filling the streets. I had an hour of just wandering around as I sorted some administrative issues… staring and grinning and drinking coffee (oh man how I needed those coffees)…
And now a few mornings have slipped by… Germany have won the World Cup (I was sitting with my German-brother-inlaw when the final whistle went… big grins all round)… and the bag is still out there somewhere in the world… clothes, working bags, bits of audio gear, medico kit… gone it seems… gone gone gone.

The KP elves are on the rollercoaster ride of planes, trains and automobiles of international travel… always a testing effort once the novelty wears off… but seing the novelty for the midgets brings a degree of fun back into it.
So here's to feeling a bit hungover without touching the booze… to another security check… another form to fill in and another person to convince that a strip and/or cavity search is not necessary.
Two flights and I'll be back with the family for a late breakfast… good good.
The 4am start is a bit woolly but them's the breaks. Great time at Coffs Harbour… more to come soon!
I'm currently somewhere in transit between Buka and Brisbane… humping gear and crying at having left friends back in the heat.
Camp Slayer opens tomorrow at the Coffs Harbour Regional Gallery and I'm looking forward to seeing the hang and attending the opening. A floor talk is going ahead on Saturday as well for anyone silly enough to want to hear what I have to say.
So for all the peeps waiting on me to respond to an enquiry… if I haven't got back to you within the next week or two then by all means start making those angry calls and sending the nasty messages.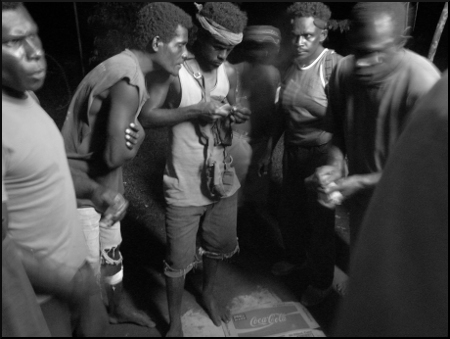 All things running smoothly I'll have landed back in Bougainville this afternoon and will be out of 'easy' contact (through choice, circumstance and expense) until early January. Better for me to simply roll film through my knackered cameras and gossip while sitting in the shade of a roadside tree.
Please please send me an email in the interim… I won't be checking them religiously (if at all) but it's your best chance of me eventually getting back to you properly.
Otherwise you can ring me on my current PNG mobile: +675……. this cell number will work throughout the Autonomous Region, so unless coverage is down due to weather, power or humorous incidents you should be able to find me on it.
OK… so with that I wave to you from the purple-edged-ocean shore with the cloud ringed mountains behind me and slip away with friends to dance into the night.
Stap isi.
*David is in the Autonomous Region of Bougainville until mid-January 2013. His ability to respond to enquiries will be limited at times. See here for contact details.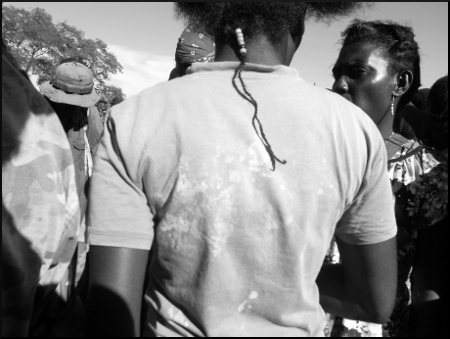 I'm on the plane heading north right now… it has begun… and I'm frothing with excitement over what is to come.
Can't wait to see my great friends again… can't wait for the sweat and the ocean and jungle and the hot insect filled nights… can't wait for the days and days of telling stories, of gossiping, of laughing until it hurts. And in amongst it all I'll lift the little camera to my face and mash down on the go-button to make little snaps.
*David is in the Autonomous Region of Bougainville until mid-January 2013. His ability to respond to enquiries will be limited at times. See here for contact details.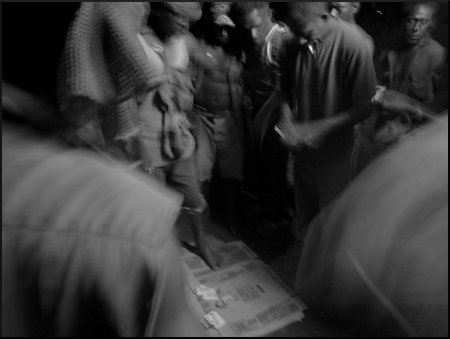 Bags are spread all over the place being repacked after rolling on the Hume yesterday (yuk). Not long before we scoot up to Tropical North QLD for some time with the family. I'm looking forward to getting that tropical sweat back on the skin.
Saturday and early Sunday morning was a thrill for the crew here at KisimP HQ. Our old mate Alistair Kilpatrick was in town with Kim and their little boy Gus… brilliant. They crashed with us and we spent time sitting around bowls of food gossiping and laughing at the antics of Gus the Monster (he's a classic!). When you see friends who you are separated from by large distances the feelings of joy and loss are all mixed in together making the catch up it all the more significant. If I ever make it into the UK or Western Europe then I at least know where to find a tight friend.
Right – fingers crossed for Piggle's first flight.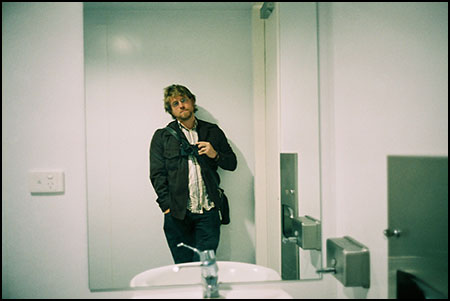 … stupid photographer pointing his stupid camera at his stupid reflection in a stupid non-descript bathroom mirror…
… but seeing this is my little slice of the ever expanding online shit-show: I present to you my masterpiece of wankery. The great thing is that because I'm rolling back into the Boogieville tomorrow (and disappearing offline/out of contact for some weeks), this stupid picture will sit here on kisim for a while, staring back at the masses.
Hurl your scorn and mockery at kisim, it'll eat that shit up and wink right back at you… I just stumble along wondering how Friedlander can make a stunningly beautiful body of work from his reflections and shadows; and I just end up with a dumb snap of my monkey arse staring back in the mirror… ahhh the questions that keep me trying, pushing that button and seeing what pops out!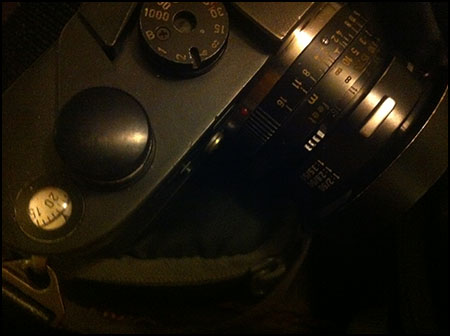 I've landed into BrisVegas this evening. Bunking down in a cheap room next to the airport and not even bothering to open a bag other than to grab my toothbrush and a change of clothes for the morning (need to look nice and sharp for that strip search!).
Tonight is all about a clear head, just sitting back and relaxing before my flight into POM tomorrow.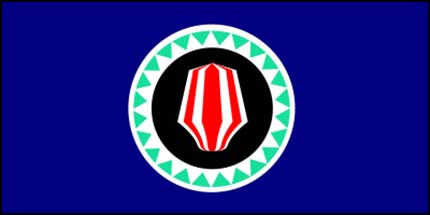 A sad day has arrived. I'm getting on a plane in a few hours to start the trip back to settle in Australia. It'll be a big change, having left Aussie in 2005.
Boxes and boxes of negatives, proofs and prints are packed ready to fly back with me. At least the old pelican cases will keep them safe(er) than shipping them off in a container on the high seas. The airlines will have a field day hitting me for every kilo… I'll be bankrolling Air Niugini's operations for the next 4 years on this flight alone.

Trying to figure out how to hide myself away here and not get on the aircraft…
Tears are running.