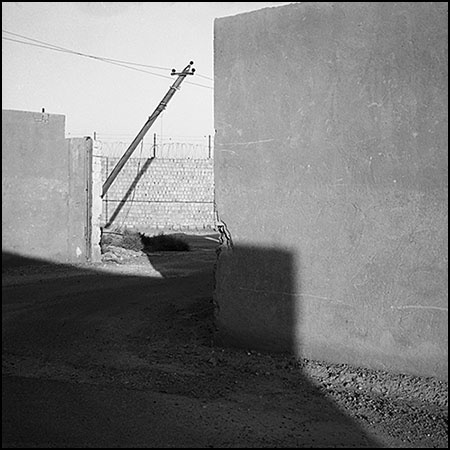 I'll be away from email, phone and the like for a few days. Going for a walk, a rubberneck and I might even snap a picture or two in the process of it all. Be a good opportunity to stretch my legs and lungs and make those tentative steps into something new.
If you're feeling desperate you can try my Myanmar cell# and see if it goes through; I'm unsure about the coverage and reliability where I'll be… otherwise we'll talk on the flipside.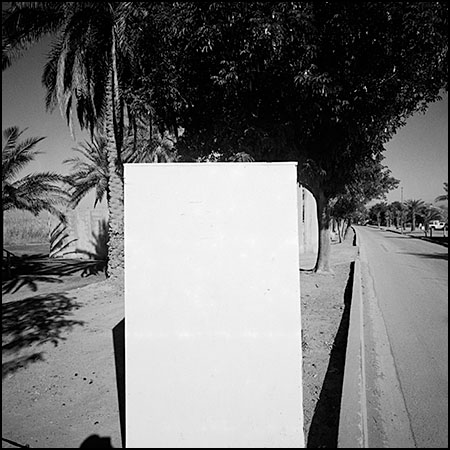 I've quietly put a little version of Dust Days up on the website… this thing has been rolling around in various cabinets, boxes and containers for a long time… maybe too long or not long enough…. I'm at a loss at this point…and there's no finish in the near future… this is just me fleshing/thrashing a few things out and living again with the project. I'm in no rush (can't you tell?…).
Kinda like tinkering under the hood, having a drink and attacking it again 'after lunch'. Just with a little of it out in public… getting a feel for how I relate to it when it's not stored under the bed. The online version of it will probably change/shift/grow/shrink over the next few weeks/months and will most likely disappear again at some point.
Anyhoo… ya can find it here if you've got time: Dust Days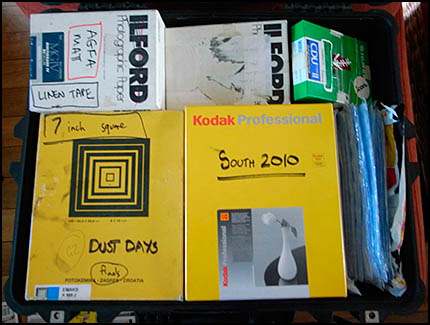 The joy of putting all your shit into boxes as you prepare to relocate never gets old… never. So enjoyable… clunk.
Still, the back of the thing has been broken, so now all the evil plans are back on the table. Heading south-west ASAP to catch up on a little project and see some people. It will be a little sad, but I'll hopefully make some new connections to a particular place, and see a patch of ground I've been interested in for years. Nothing sexy, just a connection through 65 years and stories I've heard.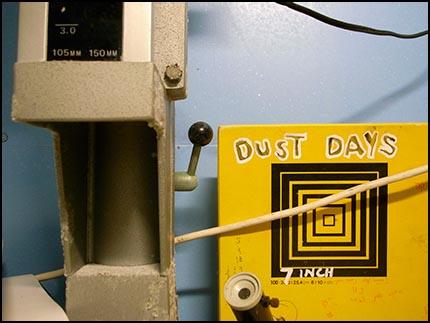 A decent day in the darkroom, splashed around and tried to ensure I made something of it.
Dust Days went back into the enlarger. 'The trees' have been bugging me for a very long time, and a work print has been taped up in my darkroom for a while, letting me look at it often and leaving me considering the larger project. As always you end up with far more questions than you ever wanted, and few answers to settle the nerves.
Gotta push on and see this project to bed at some point. I've worked on it for years, and have (many times) chucked the work into the round file in a fit of rage/despair/disgust (and fear that everyone else will mock it relentlessly). There's a lot of work left in it, but I've got some small steps mapped out that will give me a little momentum and some sense of accomplishment.
Just need to spend more hours and days/weeks flapping my hands around under that enlarger lens!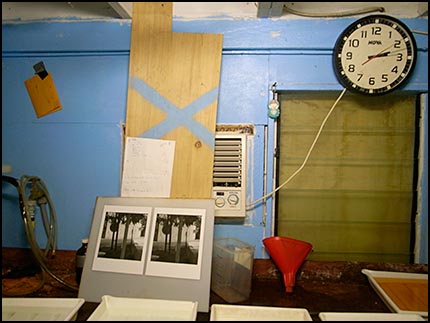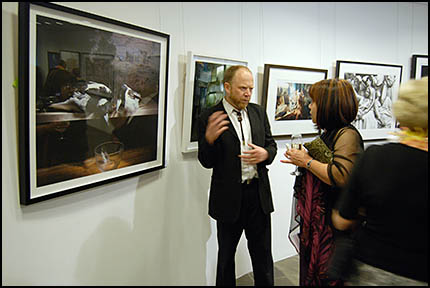 The crew from the Monash Gallery of Art were kind enough to send me a short note and a CD of installation pictures from the Fundraising Auction held last month. I had a few prints in the show to try and help out such a great gallery.
Looks like it was pretty fancy, a big dinner and no doubt some strong bidding for great work. You can see Stephen Zagala above discussing some pictures with an attendee. Zagala was the curator who saw Camp Slayer up onto the wall last year and who has a strong, long standing relationship with the wider Pacific.
Big respect to the team at the MGA, big respect.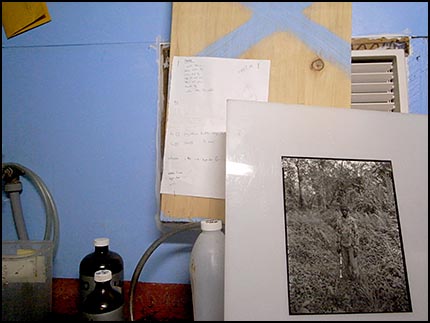 Dust Days is in the soup again, and I'm enjoying punching through the work, seeing things that had slipped my mind in the years since I stood around in the dry talc-like dirt and snapped (it was sometimes in the sodden mud as well, but that is not the romantic 'Middle East fantasy' that Iraq should inspire).
In a moment of playing about I ran a quick, nasty work print of one of the Torokina negs for a laugh… just to see how it looks on paper as I'm not one of those people who can stare at a negative and figure it out in my head. After seeing the print I think the change in approach was the right decision, even with the added pain of hauling the Kodak.
There is a lot of work I need to get through down there, as well as a small side project that I need to chase for personal reasons.

I spent today in the darkroom shuffling paper and waving my hands around underneath the enlarger lens in the hope of producing something decent. Dust Days, after years in and out of the files through indecision, is finally getting its day as I look to finish it and move forward rapidly. A heap more work to do, but it is good to have the line in sight.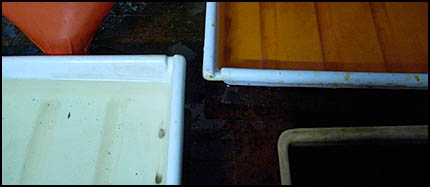 Rather than the dodgy 1980's Tom Hanks movie (though Doubilet did make a cameo in it, near the start… trust me), splash is the sound of a dropped tray full of print chemistry… cleaning up is never fun.
Still, it was a productive, if a little disjointed, day in the darkroom. The joy of a shining wet silver print sitting in your hands. I've gotta hang onto that (the joy, not the print).
I'll vomit if we have to go through the tired "seeing the print appear in the dev for the first time" line here, so rather let's just tip our collective hats to the darkened room, the tick-tock of a metronome and the discoveries made while knuckle deep in amidol.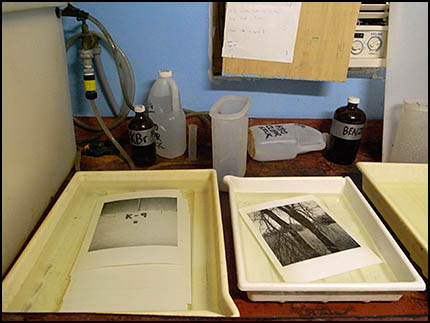 Don't miss it!
Get in there and find yourself a great print for your collection (or just enjoy the good food and wine while looking at great pictures).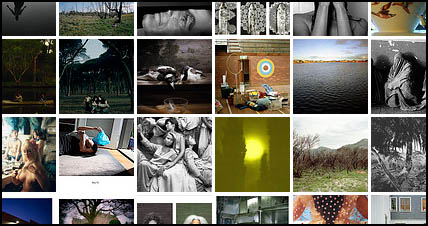 The Monash Gallery of Art in Victoria is holding their annual fundraising auction this month.
The MGA is a public institution that derives a decent amount of its budget from private contributions. The auction is an important date in the calendar, where fine photographs can be seen and bid on in an effort to support the continuing work of an exceptional gallery.
This year a wonderful selection of pictures have been donated by a number of Australian and international photographers such as Stephen Dupont, Roger Ballen, the Rennie Ellis estate and Polixeni Papapetrou. Somehow I've lucked out and been asked to contribute, so am hopeful that a sale or two will help the MGA with future programs.
The auction occurs on Saturday 13th March 2010. It all goes down over a dinner held at the MGA, drinking good wine and enjoying the photographs (and hopefully people will throw in some strong bids for a picture they like).
Check out the MGA website for details. You can find a list of works for sale and information on the evening's festivities.
It's a great opportunity to support a gallery that shows us great work (and possibly pick up some fantastic pictures to hang on your wall).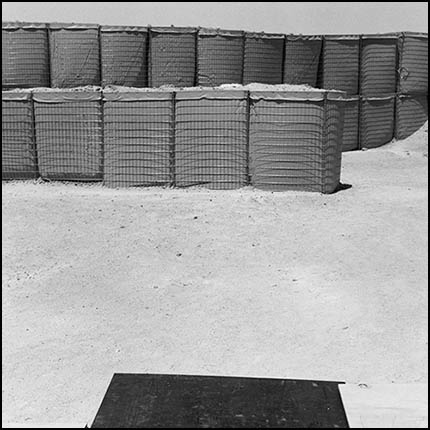 I just received the news that Ali Hassan Al-Majid (also known as Chemical Ali) was executed yesterday in Baghdad.
While there is a staggering amount of information to be found on the web about him and his exploits, this post won't add any. It is made simply to mark the event and then to swiftly move on.