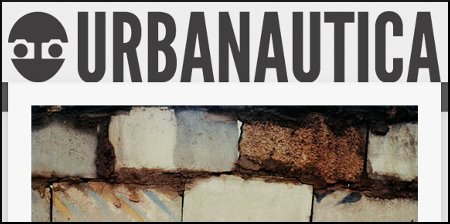 Camp Slayer got a little run on Urbanautica a few weeks back.
Just a short reference to it with a few snaps included. Good to see the little project bumbling along…
The little prints are fun to visit on occasion. I open up one of the slipped clamshells and leaf through a few of them… I miss that colour palette but have no silly pull to return through some overpriced or out-of-date option that will frustrate more than anything else.
Still… those little pictures do float my boat on occasion and send my thoughts out to weird (and at times wonderful) places.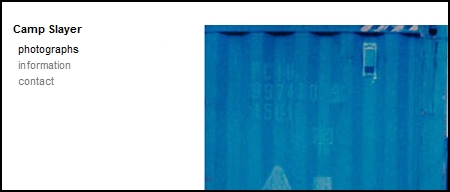 campslayer.com was quietly launched back at the start of 2012 (having existed in various development forms and versions of code, design and approach since 2007…  shelved and puttering along in the www world…). Now the little group of pictures finally have their own spot out in the online world… quiet and straight forward.

It's just a very simple presentation of the snaps. Certainly nothing fancy.

Since it slid off the dry dock the site has been quietly spinning away without issue or headache that we at KisimP can find. The edit comprises approximately half the work.

You know where it is.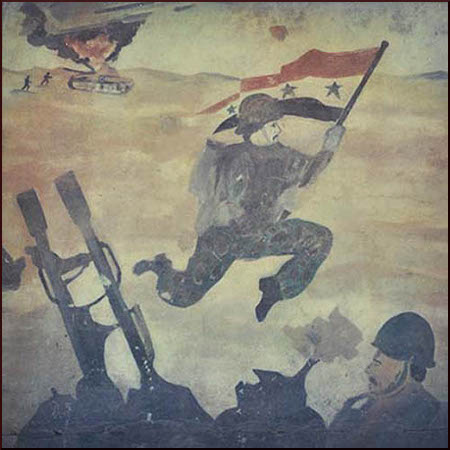 It was a year ago today that The US President Barack Obama gave his 'end of combat operations in Iraq' speech.
The Iraq conflict has largely fallen off our radar as other catastrophies (along with our fatigue) set in… so this entry is simply a moment to stop and actually consider the horrific undertaking..
I have a feeling that the violence is not well remembered (for nearly three times as many US troops lost their lives during the shorter Iraq campaign than have in the entire US/Afghani debacle); the coalition of the willing (shooting at Iraq for what?); the images of the Abu Ghraib prison abuse are but a vague memory (for to see them fresh with those gleaming smiles of the guards is somehow more sickening now – and all the perpetrators are out of gaol); the execution of Sadam Hussein with its hooded, chanting vengeful crowd (for he did not finish his prayer before the floor fell away from under him); the countless mass graves of Kurds and Shi'ite that were uncovered and shown to the world (but were then somehow a 'good PR story' as the rotting, bloated donkey of the WMD lie was still fresh in the noses of many)…
Yes: the lie.
In its many forms, its many repetitions and various shapes… have we forgotten the lie?
Pause.
this is a small entry – made on the run – just marking today.
It was one year ago that the 'last' US combat troops 'left' Iraq. The Stryker crews rolled across the border into Kuwait.
…..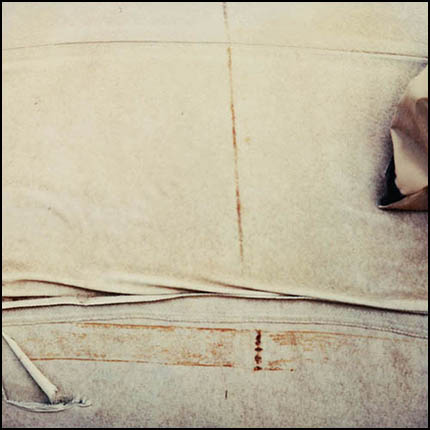 It has lead the news cycle today. "US Combat troops are all out of Iraq". Lots of footage of Strykers rolling across the border with Kuwait.
And yet there will still be over 50,000 in the country, the large (huge) base complexes remain – let alone the monstrous/gigantic US Embassy in Baghdad (over 1000 US officials and growing).
Camp Slayer is still there, out on the huge lot near the airport.
Both sides of Australian politics (well, the two parties at least) went in there all keen and happy for a fight… and now we can't even be bothered to pay attention. It's the mess we're all ashamed of, so we'll just hope that it goes away (somehow).
The Huffington Post has a short piece by Michael Schwartz, an interesting little read. It is here.
President Barrack Obama's statements in Chicago from 2006 (before he was President) are an interesting exploration of the idea of an ongoing 'strike force' presence in the region. Download the PDF here.
And just for a random bit of internet reading, here is a list that I lifted from McClatchy (by no means definitive!) of 'violence' in Iraq yesterday (so it doesn't have the huge market bomb listed from the day before):
Baghdad
A roadside bomb targeted civilians in Beirut Square, east Baghdad, at 8 a.m. Wednesday, injuring four.
A roadside bomb targeted civilians in Zayuna neighbourhood, east Baghdad, at 8.30 a.m. Wednesday, injuring two.
Armed men in a speeding car assassinated a government employee in Harthiyah neighbourhood, central Baghdad, at 9 a.m. Wednesday, using pistols fitted with silencers.
Armed men, carrying pistols fitted with silencers, assassinated Judge Jabir Jumaa in Aden Square, Hurriyah neighbourhood, northwest Baghdad, at 2 p.m. Wednesday.
Two roadside bombs detonated in quick succession in Kesra neighbourhood, Athamiyah, north Baghdad at 5 p.m. Wednesday, targeting a police patrol, injuring two policemen and eight civilians.
A mortar round slammed into a house on Abu Nowas Street, central Baghdad, Wednesday, injuring two civilians and causing extensive damages to the house.
Armed men attacked a Sahwa checkpoint in Mada'in, a southeastern Baghdad suburb, at around 9 p.m. Wednesday, killing one Sahwa member and injuring two others.
Two roadside bombs targeted a U.S. military convoy in Taji district, north Baghdad, at 9.15 p.m. Wednesday, causing damages to one Hummer vehicle. No casualties were reported.
Armed men in a speeding car shot and killed Judge Najim al Talabani of the High Court, on his doorstep in Atayfiyah neighbourhood, north Baghdad, Tuesday, while he was just about to go to work.
Diyala
Armed men entered Rabee'a village, 120 km to the northeast of Baquba and shot and killed three civilians who supported the Sahwa Councils and cooperated with the security forces. They threw fliers in the village that read, "Anyone who cooperates with the government, the Sahwa or the Americans will face the same fate".
Nineveh
Armed men opened fire at an army checkpoint in Tanak neighbourhood, west Mosul, Wdnesday, killing one soldier.
A roadside bomb targeted an army checkpoint in Karama neighbourhood, east Mosul, Wednesday, killing one soldier and injuring two civilians.
An armed confrontation broke out between armed men and an army checkpoint in Jaza'ir neighbourhood, east Mosul, late Monday in which a civilian was killed and his young son, who was with him, was severely injured.
Kirkuk
Armed men in a speeding car shot and killed two policemen on the bridge in Domeiz neighbourhood, Wednesday.
Anbar
A roadside bomb targeted a police patrol in Ta'mim neighbourhood, in the centre of Ramadi, the capital of the province, Wednesday, injuring one policeman and two civilians.
A parked car bomb targeted a police patrol in Kamsa Kilo area, to the west of Ramadi, Wednesday, injuring three policemen, two of whom are critical, and four civilians.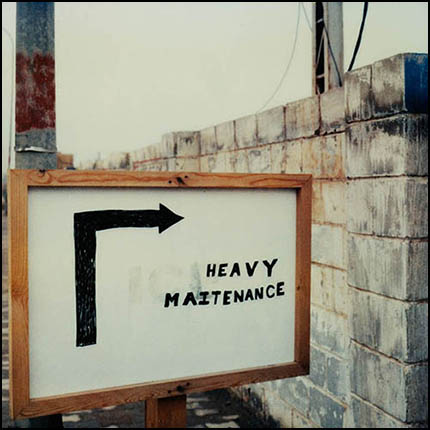 By 'we' I refer to not only photographers but the much wider philanthropic and arts community. By 'FURIOUS' I mean 'we' should be fucking burning in the guts, ready to overturn cars, smash windows, loot shops and torch the neighbourhood.
The Polaroid Collection, a group of pictures put together over many years through the generosity and efforts of many talented photographers, has been dismantled and sold to fund the Ponzi scheme bailout that put a few more nails in the coffin. In the words of Chuck Close (a photographer whose work is in the collection) "These were not Polaroid's works to sell… I gave my best work to the collection because it was made clear that it was going to stay together and be given to a museum."
A.D Coleman has been following the disaster, and his writing points out to other sources of information and workers whose work is included.
Sit down with a strong drink and work through this awful thing.
Read it here.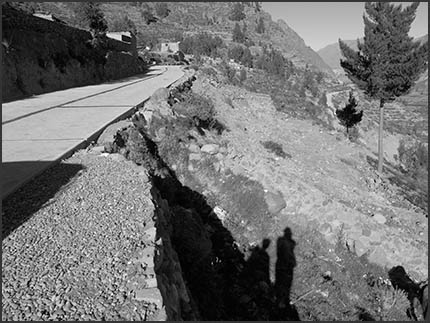 It's all been hush hush for a while, waiting for the formal process to be completed and for the right time to announce.  And now the moment has come for me to happily spill the beans here on Kisim Piksa.
It is official that I am now a member of the collective brokenbench. I'm so massively stoked to be hooked in with such a strong group of independent, committed photographers. The announcement is up on their (our!) website.
I've been in a bit of a bubble since leaving Iraq. It has been both a godsend as well as incredibly frustrating. brokenbench is going to be a very good thing for me.
Michele Mossop, Mayu Kanamori, Blondie, Spiro Miralis, Sean Davey, Therese Harrison and little old fat me. So now the family stands at seven.
An edit of Why bother quitting when you're so far behind? is up on the brokenbench website (first place where it has seen the light of day), and Camp Slayer is in a longer form that what is shown on my site.
Get over there for a sticky beak and make sure you check out the work of the whole crew!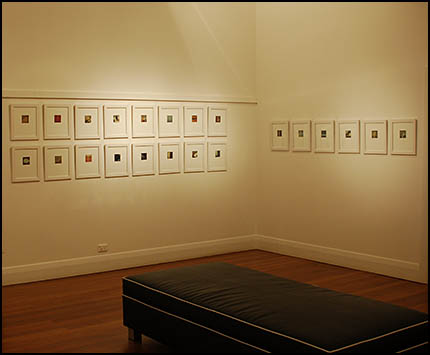 A recalcitrant gallery attendee was kind to send me a few more shots of the Griffith show that was hanging a few weeks ago.
The exhibition came down off the wall while I was away down south, and is now trundling about in a box somewhere.
Bummed I missed it, but I can take this opportunity to send out a big thanks to Ms Kristy Brown of the Griffith Regional for her patience, enthusiasm and hard work in putting this show together. No doubt there were many people involved at the gallery, I'm sorry not to have had the chance to come down and say thanks in person.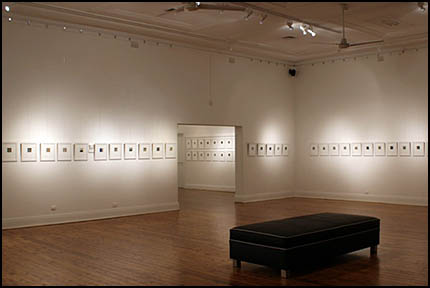 Kristy Brown at the Griffith Regional Art Gallery was kind to flick me a few pictures of the installation that were made prior to the lighting adjustment… a 'work in progress' snap of the install.
Great to see.
Just under ¼ of the show can be seen in the snap above, looking good. They've double hung some of it, other walls are a long single row.
Wish I could get down there to see it.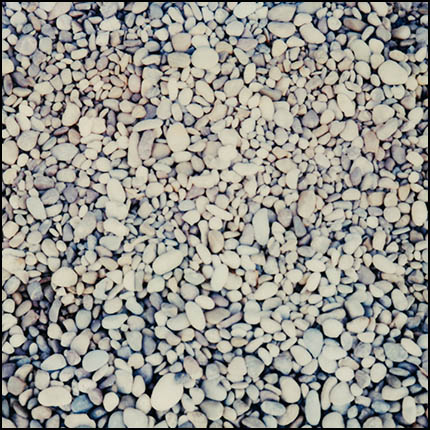 The Griffith Regional Art Gallery is opening Camp Slayer today.
All very exciting as the pictures are hung in a new interpretation. I can't wait to see what Ms Kristy Brown and the GRAG crew have put together for this one.
For all those within striking distance of the Griffith Regional (or those who feel like road trippin' for a weekend), head on down for a peek.
22 April 2010 – 9 May 2010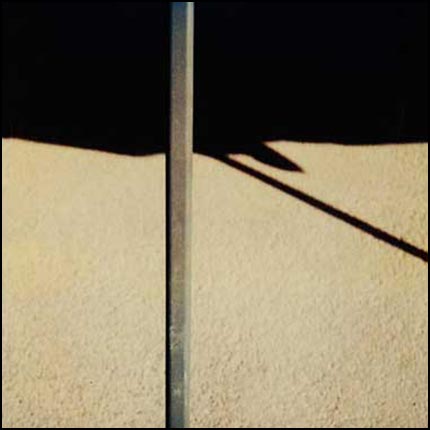 I'm pleased to put fingers to keyboard and shout to the hills that Camp Slayer will open at the Griffith Regional Art Gallery later this month.
The hanging will be a different interpretation of the work taken at the Monash Gallery of Art last year.
I'm excited to see what the Griffith Regional crew has put together for this one. We have been working through the usual pre-show process, and this thing will be different to the hanging at the MGA (quite different in fact!).
I'll be out here in Bougainville working on pictures of the elections while Camp Slayer hangs in Griffith, so I'll only see it through the documentary pictures the gallery makes. Bummer.
Still, it is exciting that the work is being shown again with a new crew working on it.
22 April 2010 – 9 May 2010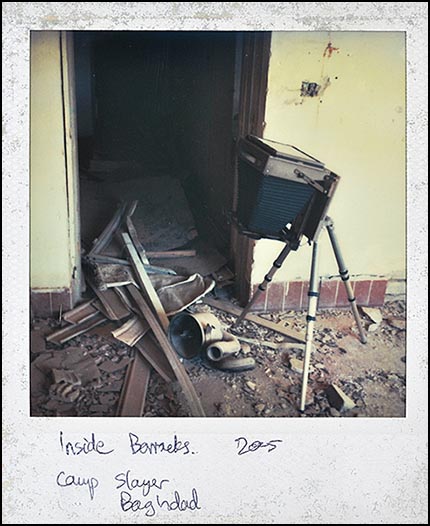 As I posted the article about Camp Slayer, BBC popped up with a story on The Impossible Project. So I have to stick with the theme just for now.
The Impossible Project is a group of ex-Polaroid employees who are attempting to ressurect the Time Zero emulsion (SX-70) using the original machinery. BBC had some footage of a few of them standing around a machine and generally looking industrious.
Good luck to them. I loved my time shooting the Time Zero emulsion. The little prints are gorgeous, and the colour palette is fantastic. I'd say my days of shooting polaroids are over, but you never know…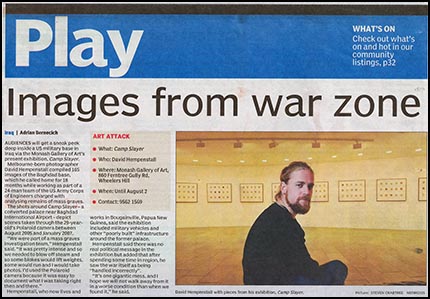 This short piece ran in the Waverley Leader last month during the Camp Slayer exhibition at the Monash Gallery of Art, Melbourne.
The author is Adrian Bernecich. We had a brief chat over the phone. Steven Crabtree cruised over to the gallery and shot a picture for  the piece.
Download here.