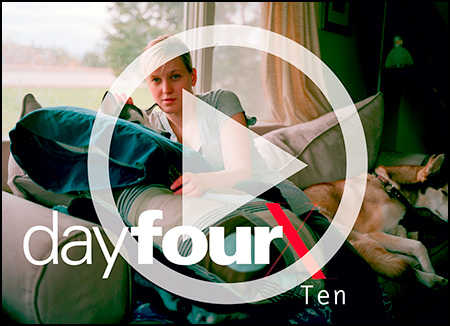 Ten has landed and is around for people to thumb through… and it's a lovely way to see 2013 slowly sink into the sea.
A few of my little snaps are in there. The fat 10 year issue is full of fantastic work so I feel humbled that Fi dragged some of the Camp Slayer prints in from the wild to be included. It's the biggest issue in the history of the publication and a fitting way for it to quietly chill for the foreseeable future.
So don't hesitate, pause or think about it… click above or below and zip on over to have a good dig about…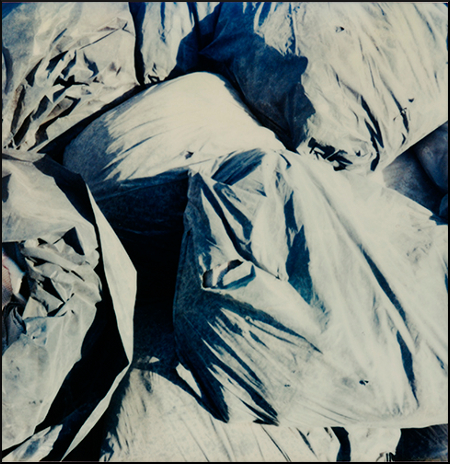 From what I hear pictures went up again last night… must be good times over in France (ha! From the guy who's never been near Western Europe… how in hell would I know?!).
And it seems Perpignan has (at times) a very difficult and strained relationship with itself…
Still pictures pictures so we should be excited and happy and hand-clapping.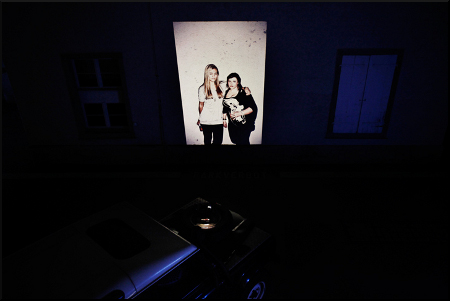 Bangert has been showing old school slides up on walls at night during the Visa pour l'Image in Perpignan (France).
There are a few dozen of my Camp Slayer pictures in amongst it (given the years gone since the commencement etc)… anyhoo I wonder what they looked like splashed across the side of a building seeing they're such little things…
It kicked off last night while we were asleep here on the East Coast of Oz.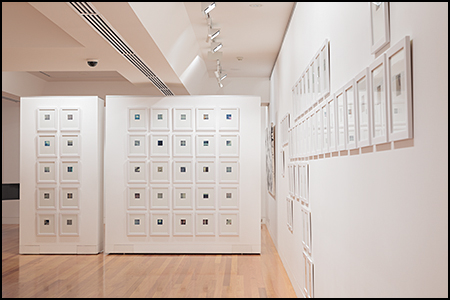 Got back into Canberra on Sunday morning. Nice and early so I had the day with the family.
The short trip into Coffs Harbour was wonderful. They're a wonderful crew. Superb.
Leigh, Deb and all the gang had organised a magic opening on Friday night and then a Q&A session and morning tea on Saturday morning. Both events were well attended by the wonderfully enthusiastic community who are the Coffs Harbour Regional Gallery's strength. The engagement was fantastic: ideas, questions, lines of enquiry, laughter and statements flying about with wine, coffee and magnificent food.
Angela Tay's incredible work was hanging in the gallery with my little snaps. Her use of ink on a large scale was magic for me to see… and the work 'Random Rice' still sits with me, a piece that will have lasting influence.
The show is on till March.
Two flights and I'll be back with the family for a late breakfast… good good.
The 4am start is a bit woolly but them's the breaks. Great time at Coffs Harbour… more to come soon!

Camp Slayer opened last night at the Coffs Harbour Regional Gallery in northern NSW.
A great night with wonderful chats and some beautiful nibbles and drinks. Vietnamese dinner to finish the night… yum!
The artist talk is on this morning at 10:30am so it's time to hit the coffee and get my old legs moving.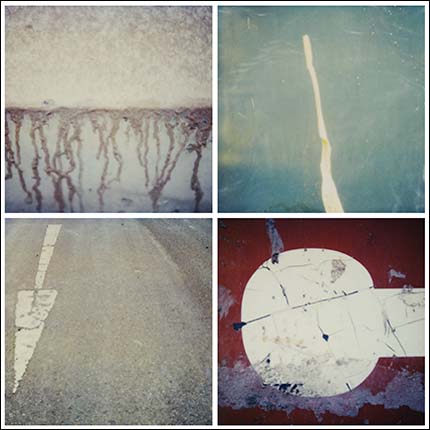 Camp Slayer opens tonight at the Coffs Harbour Regional Gallery.
6pm
Cnr Coff and Duke Streets
Coffs Harbour  NSW  2450
02 6648 4863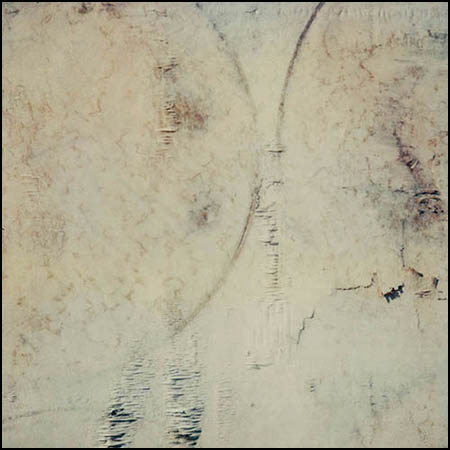 Made it back into Oz (as expected) a few days back.
The latest few entries are incorrect – the Camp Slayer show at the Coffs Harbour Regional Gallery opens this Friday (18th January 2013). The schedule was shifted slightly just after I left the country in early December and I was out snapping pictures and running around in the tropics… so poor old KisimP is only getting the correction now coz my brain was boiled in the heat and my 'web connection' was not really up to speed (well, I didn't have one… so make of it what you will!).
Really looking forward to the show. The space is a simply superb and the team up there do great work. So I'm heading up this Friday for the opening and the artist talk on the Saturday. Can't wait.
I'm currently somewhere in transit between Buka and Brisbane… humping gear and crying at having left friends back in the heat.
Camp Slayer opens tomorrow at the Coffs Harbour Regional Gallery and I'm looking forward to seeing the hang and attending the opening. A floor talk is going ahead on Saturday as well for anyone silly enough to want to hear what I have to say.
So for all the peeps waiting on me to respond to an enquiry… if I haven't got back to you within the next week or two then by all means start making those angry calls and sending the nasty messages.
One week to go before the doors open at the Coffs Harbour Regional Art Gallery….. swweeeeeeetttt.
*David is in the Autonomous Region of Bougainville until mid-January 2013. His ability to respond to enquiries will be limited at times. See here for contact details.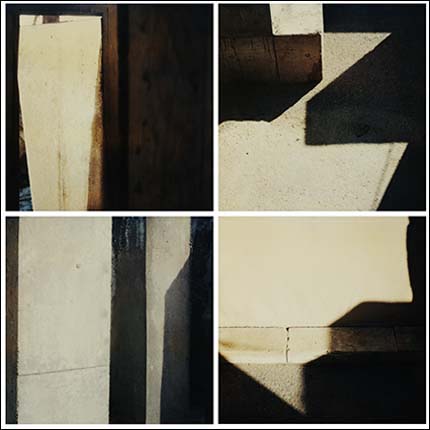 Camp Slayer opens in a month at the Coffs Harbour Regional Art Gallery in Northern NSW.
I'll be landing back in Australia shortly before it opens so I'll be furiously hauling my grubby Bougainville gear and quickly changing into some half decent clothes to make the celebration.
Maybe I'll see you there!
*David is in the Autonomous Region of Bougainville until mid-January 2013. His ability to respond to enquiries will be limited at times. See here for contact details.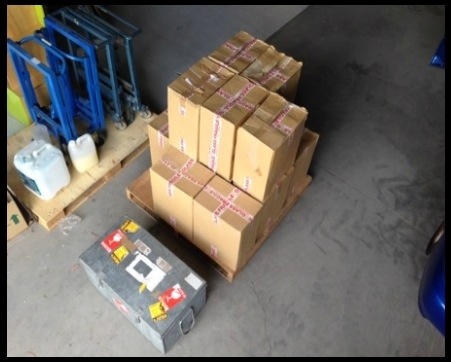 Slayer hopped on a truck the other day and is slowly heading north toward a warmer spot.
The Coffs Harbour Regional Gallery is hosting the work as it continues to bump along. Hardy little prints – the rare occasion when I open a box to look at them still excites me (a rare thing to enjoy my own pictures… a rare thing indeed).
Anyhoo looking forward to the show and the merry times associated.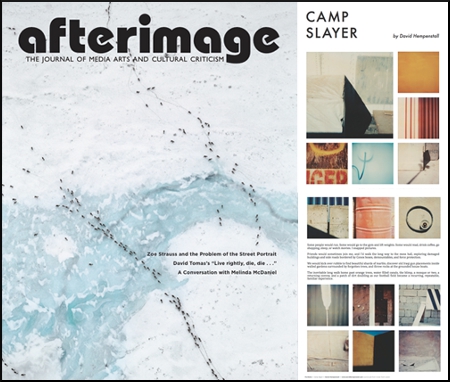 Camp Slayer has had a lovely little run in Afterimage – The Journal of Media Arts and Cultural Criticism.
Looking forward to getting my copies once they've has winged their way from the States and having a flick through… thumbing the pages and marvelling at it all.
Afterimage Online can be found here.