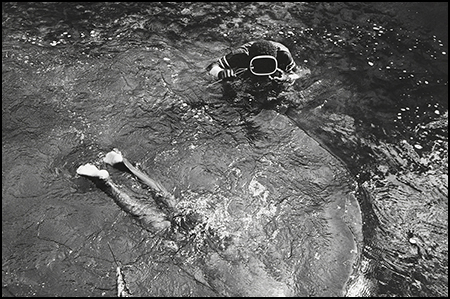 I'm gonna test out the knackered leg this morning… after weeks leaving it alone (and then hurting it again 2mins into my first run) it's time to slowly stretch it out again, hit a few balls with it and see how the thing goes.
Doubt I'll be ever again be racing around trying to keep up with the twenty year olds… might just have to learn how to play a little smarter now that the body can't keep up with the intention…
Everyone cross your fingers… this could end in tears (again).
*edit: of course… it gently popped in the first 20mins after a long slow warmup… so now it's back to limping and feeling sorry for myself…
News has gone around that Art Pinder… one of the originals… has died in his eighties.
For anyone who adores the ocean the old book Last of the Bluewater Hunters has probably gone under your nose… and as such the Pinder brothers and their family would be familiar.
And Art was always referred to as the freak… the fish ahead of his time… and a dedicated user of the Hawaiian Sling (even took a sailfish with the damn thing when he was a very young man!). He and his brother graced the cover of Sports Illustrated in 1955 and the story goes that they're the only spearos to ever be cover girls…
So this little entry just grabs a moment of time to reflect on the two generations slipping back into the sea… the people who were the transition into the modern versions of freediving and spearfishing (and of course SCUBA).
KP tips its fluffy hat to them all.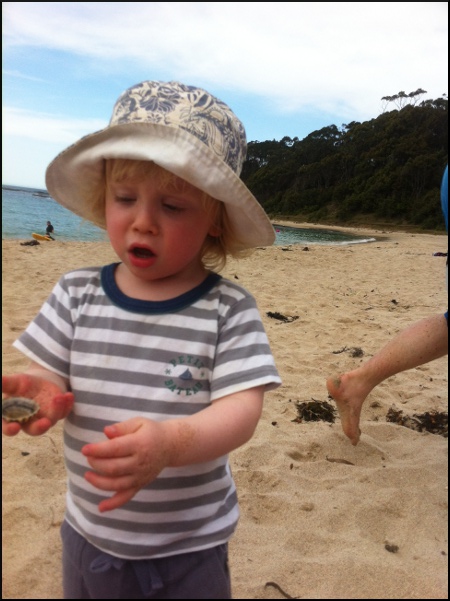 It's surprising how much derision I have landed over the years squarely at the feat of a simple breeze blowing landward… its misshapen swell and chop and discomfort… the attached vision of sketchy entries into the sea and bleeding skin a few hours later on exit across a washy rock platform.
But during the last week I spent a brief hour watching the onshore wind play across the sapphire waters of Southern NSW – and I removed the past associations to simply enjoy the light foamy spray kicked forwards off the top of the short chop; I marveled at the bouncing, ungainly lumps of water knocking against a sandstone ledge (in contrast to the long, rounded beauty of a big winter swell with a gentle offshore breeze on its face)… and it became clear just how much I miss the taste of salt water…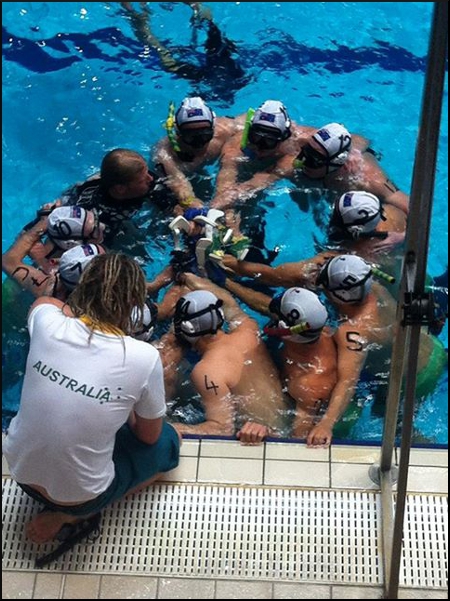 Last weekend all the Canberra Crew jumped with joy as we found out that our own John Bridley won gold at the Underwater Hockey World Championships in Hungary. John was playing as a member of the Australian Men's Masters Team.
So while the efforts of the whole Australian Squad should be applauded (for they were brilliant) this is a little entry focused on throwing out a R-E-S-P-E-C-T to one of the people who has taught me so much about this crazy game.
Well done John – you should be proud.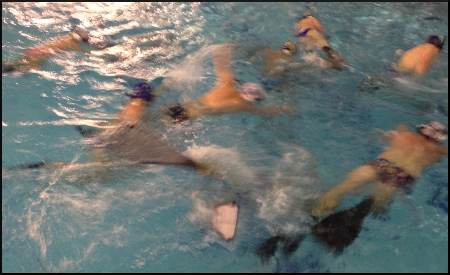 Saturday a week gone (July 27th) saw a few teams travel into Canberra for an Underwater Hockey Tournament… a little spin in the water in the middle of winter to stretch out the lungs and legs and have a laugh in between games of blue-faced-lunacy.
I got a right-floggin by a number of international-class players… current world champions from the Aussie men's team… a bunch of women's reps from round the world and a Kiwi and Sth African to round out a scruffy mix of club players in it for the stupidity… and what magnificent stupidity it was.
The Sydney team took it to the rest and came out with the big prize of bragging rights… and man was there some wild play across the tiles… big tackles, big break-aways, big swerves and tight curls… fronting up against some of those players was a lesson for sure (and a welcome one at that).
Beauty was I hopped on a plane not long after climbing out of the pool, flew a few thousand km's, wandered around for a few days and got in a social game with the Cairns Crew on my birthday… most places you go a loony crew can be found for a swim and a bit of puck stealing.
Good times.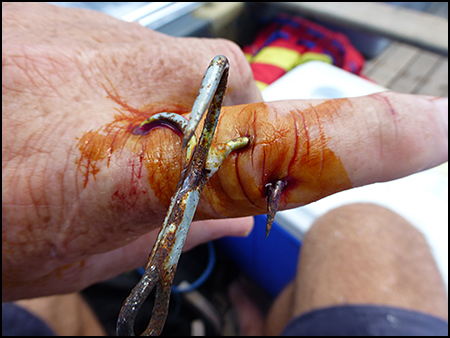 It's funny coz it's not my finger… oh Bougainville you are the island of laughs.
Story goes that late last year a spanish mackerel had made it into the boat and was still a little green… hand slipped… treble went straight into the meat… fisherman squealed.
I've got the video of it being removed… for all those people imagining it now… know that because of the barbs you have to push it through rather than pull it out… good times.
All good in the end. No damage, no tears and just a funny story and some pictures left over.
Well done Muz.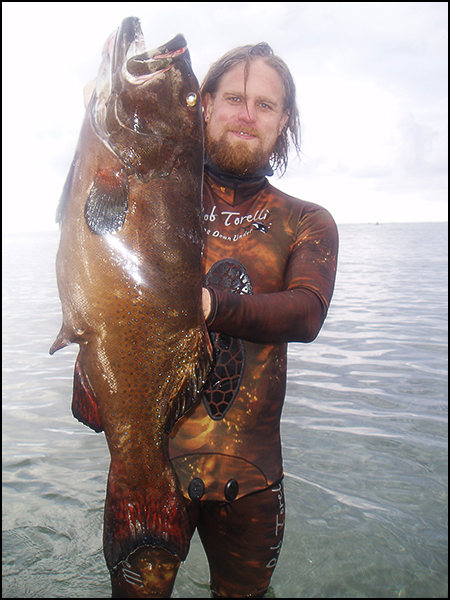 Warm water, good friends, sliding into the sea with a lovely current running and a buch of canoes on the upcurrent edge of an offshore reef…
Sailfish splashing on the surface… dogtooth and tax-collectors rolling down the slope… and well and truly my best coral trout to date… it was a decent fish.
Of course Maro and Rutana were there… who else?!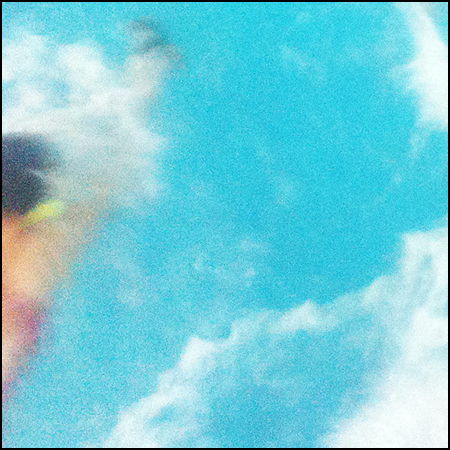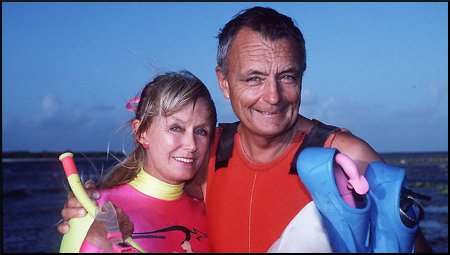 Ron Taylor died this morning.
Most of us know him through the endless reels of footage dating back over the last fifty years and of course the thousands of stills… not to mention the shark footage he and Val shot for Spielberg's Jaws.
Scratching around the Sydney scene years back with Deacon and the crew meant I briefly bumped into him a few times and I was always left grinning like an idiot.
So with sadness many of us tip our mask and snorkel, smile and slide back into the water to stare at the fish. He will be missed.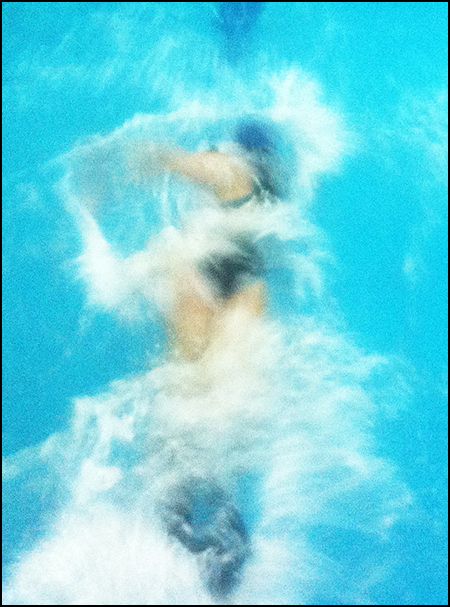 A weekend of sheer delight!
Work work work like a demon for most of it (huffing fumes, cleaning and redoing….) and then a little fun to finish off with.
The fun was the NSW Underwater Hockey State Titles were held inSydneyon Sunday afternoon… so the Hume Highway Shuffle was done. I got to see some magnificent players scooting around… it really made it apparent just how much there is to learn… and how much practice I need to do. My team didn't do well at all but we left the pool with grins and buzzing from the fun.
Rolled back home late last night and collapsed. Repeat.
Monday night so it's an opportunity for me to get 50% of my blue-in-the-face lactic-acid-legs heaving-ribs big-snorkel-muzzled-grin fix for the week.
Scooting around on the tiles for an hour and a bit flicking 1.5kg of plastic covered lead… learning the game, trying to stop a few Aussie reps and generally having the time of my life.
It's fantastic the degree of socialising I attribute to an activity where we all hardly speak to each other for the length of the game.
Above is a little highlight reel from the social Wollongong comp a few months back. Everyone from first timers to world champions were in the pool having a ball. Big respect to the crew who put it on and somehow keep it all friendly and relaxed (a true social sporting occasion) – can't wait for the next one!
KP spoke about Trubridge's 101m no fins dive a while back… well if you never bothered to look it up… just press play… the dude swims below 100m holding his breath… no fins, no dropping of ballast, no hauling up and down a line… freak… a joy (a jaw-dropping-joy) to watch!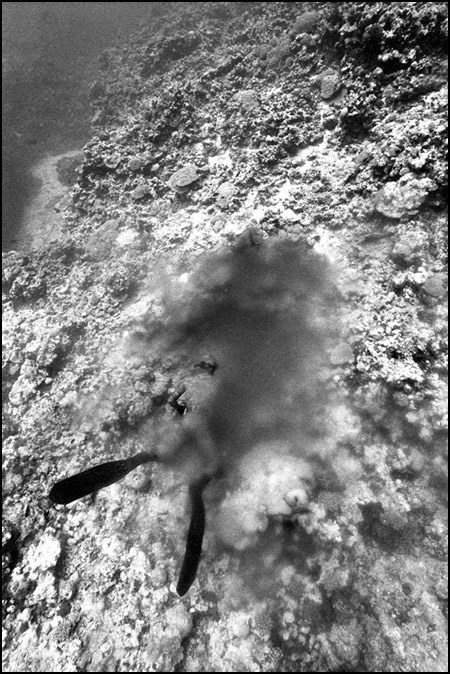 It's always a little snap that tugs my heart and sends my thoughts racing. Sometimes I stumble across them randomly and the pulse goes through the roof.
Zimmerman's snap of a spearo (suspiciously looking like Kirkconnell) lying on the bottom digging his catch out of its wrapped up spot sends me straight back to a few ledges that used to always produce for Rutana, the BigM and lil' old me… though maybe he's chucking sand in that picture to drag in some cautious jobbies… hmmmm… (?)… yeah I'll go back to my original thought: retrieving dinner from under some awkward rock.
That's what they (pictures) at times do – send me off into daydream land – and at other times I stay there, present with the print and object, transfixed with the new thing, the flat paper item in front of me marvelling at what the snapper has made. Such powerful little things… able to send me to the other side of the world or keep me planted, unmoving for ages with my jaw on the floor and a tear in the eye. Big ups for pictures!
Of course after such a random incoherent bit of blah it would be remiss of me not to devote time to Zimmerman. He's made some fantastic stylish editorial-esque work and it is no wonder that a number of the cool brands and magazines are clipping at his heels.
But in amongst it all a few of those spearo pictures just send me off into dizzy land – and I have him to thank.
So thank you Kanoa for holding your breath and pushing the button. I'm better for it.